Royal Academy of Engineering
Newcastle Professors named Fellows of Royal Academy of Engineering
Published on: 6 September 2017
Two leading academics have been elected to join the most exclusive fellowship in the engineering profession.
Every year, the Royal Academy of Engineering creates a maximum of 50 new Fellows, who are nominated by their peers and then elected to join a body that currently includes innovators such as Sir Tim Berners Lee and Sir James Dyson.
This week, The Royal Academy elected Professor Paul Watson and Professor Alex Yakovlev to the Fellowship.
Speaking about his Fellowship, Professor Watson said: "Whilst I'm delighted to become a Fellow, this has been awarded because of the work of many people involved in the success and growth of science and engineering research at the University and across the region."
Professor Yakovlev added: "We're really very lucky to work alongside so many people who are passionate about their work and enjoy working collaboratively."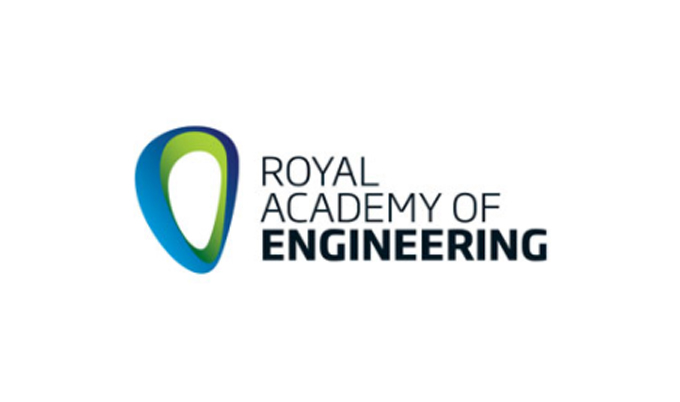 Develop ideas to create something real and useful
Paul Watson is Professor of Computer Science and Director of the Digital Institute at Newcastle University where he has led several major research projects in scalable computing, including the North Regional e-Science Centre and the RCUK Digital Economy Hub on Social Inclusion through the Digital Economy, which focussed on using technology to transform the lives of older people and those with disabilities. He is leading the development of the £30m National Innovation Centre for Data on the Science Central site that will bring researchers, local technology companies and industry giants such as Red Hat together and is due to open in 2020.
Explaining the link between computers and engineering, Professor Watson said: "We take an engineering approach to our research into computers and data. We start with ideas for what computing could look like in five or ten years' time. Then we develop those ideas to create something real and useful. Once we have something that works, we look to enable others to benefit from the new technology by working with local and international industrial partners."
Whilst the engineering approach Professor Watson uses has been key to his team's success, North East-born Professor Watson explained "My father was a miner who became a Member of the Institution of Mining Engineers. He was and is my inspiration as an engineer and so I'm really very proud that we are bringing the National Innovation Centre for Data here on what is the site of a former mine."
Supporting the next generation of innovative engineering in Newcastle
Professor Yakovlev, who moved to Newcastle in 1991 from Russia, hopes that the prestige of his Fellowship will support the next generation of innovative engineering in Newcastle. "We have an amazing history of engineering here in the North East with the achievements of pioneers like Armstrong, Stephenson, Merz and Heaviside, and we're continuing to lead innovation today. I hope my Fellowship will be able to support and inspire the next generation of engineers and help to sustain world class engineering innovation here in Newcastle."
Describing his work on asynchronous electronic circuits, Professor Yakovlev said: "Just as an orchestra has a conductor, most electronic circuits rely on a clock to drive the circuit's work. At Newcastle University we are designing and studying circuits that don't rely on a clock. This reduces the amount of energy needed in the circuit and can improve the speed and reliability of the circuit." I am proud to have created a school of asynchronous concurrent systems design at Newcastle, following the foundations laid by Professors Brian Randell and David Kinniment. This environment has produced a generation of academics, engineers and businesspeople diving the electronic and computer technology into the new realm of trillions of smart objects."
The 50 new Fellows were formally admitted to the Academy at its AGM in London last night, adding their expertise to the Fellowship of 1,500 world-leading engineers from both industry and academia.
Professor Dame Ann Dowling OM DBE FREng FRS, President of the Royal Academy of Engineering, said:
"Since 130 engineers were first called together in 1976 to form the Fellowship of Engineering, our Fellows have come together to advance and promote excellence in engineering. I'm so proud to welcome our new Fellows, who represent the very best of UK engineering. From technology giants to our universities' finest minds, our new Fellows demonstrate how engineering is tackling some of the biggest challenges facing the world. I look forward to working with them as we continue to make the UK a leading nation for engineering innovation and businesses."
---
Latest News