Insights public lectures autumn
Floella Benjamin to speak at Newcastle University
Published on: 2 October 2017
Children's campaigner, author and actor Baroness Floella Benjamin OBE gets Newcastle University's autumn programme of Insights Public Lectures underway.
Inspiring developments in children's literature
On Tuesday 3 October she will give the annual Fickling Lecture on Developments in Children's Literature at the University's Herschel Building.
Remembered by many as a presenter on the long-running children's educational TV programme, Playschool, in the 1970s, Floella Benjamin will recount her childhood journey from her home on the sun-drenched Caribbean island of Trinidad and the culture shock she experienced on arriving as a 10-year-old in Britain in 1960, which she describes as 'cold, unwelcoming, violent and bleak'.
Her story is the subject of her best-selling book, Coming to England, which she wrote in 1995 and later turned into an RTS award-winning television film. Based on her life, it is about what it is like to come as a child from a different culture to a new country where you are rejected, and how to survive and thrive in the face of adversity day after day.
Newcastle University Professor of Children's Literature, Kim Reynolds, said: 'Floella Benjamin is passionate about inspiring children.
"For past 25 years, she has campaigned on behalf of children, lobbying three successive Prime Ministers for a Minister for Children to oversee the interests of children and young people. She also conducted a long campaign with publishers, leading them to include more diversity in children's books to better reflect society, especially in the illustrations they use, which until fairly recently used predominately white faces."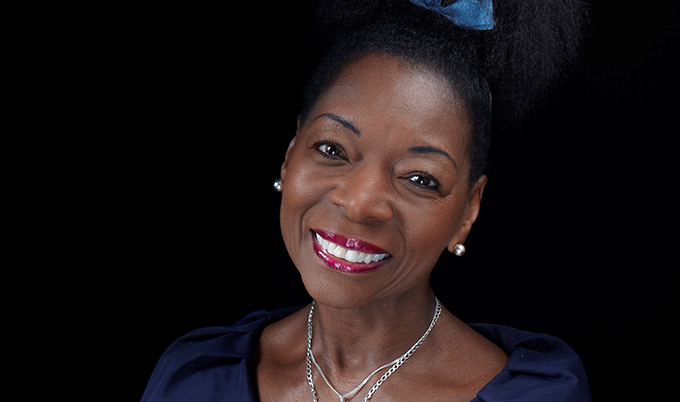 Varied programme
Joining Baroness Benjamin on the coming Insights programme are geneticist, author and broadcaster, Dr Adam Rutherford (Thursday 19 October); landscape designer, Charles Jencks, co-founder of the Maggie's cancer caring centres (31 October); composer and conductor Sir James MacMillan (21 November); and Rob Lemkin, award-winning documentary director (23 November).
Leading Newcastle University Professors Allyson Pollock and Sally Shortall also feature on the autumn programme. Professor Pollock, who made headlines recently arguing that rugby tackling and scrums should be banned in schools, will be speaking about the need for an NHS bill to reinstate the National Health Service (12 October), while Duke of Northumberland Professor of Rural Economy, Sally Shortall, will discuss the role of families in European farming practice (16 November).
A lecture by Charmian Brinson, retired Professor of German at Imperial College London (28 November) coincides with the re-opening of Newcastle University's refurbished Hatton Gallery. The talk tells the story of the so-called 'artists' camp' of enemy aliens imprisoned on the Isle of Man during World War II. Inmates included the celebrated Da-da artist, Kurt Schwitters, whose famous Merz Barn Wall occupies a dedicated gallery in the Hatton.
Newcastle University's Insights programme of free public lectures has been running for over 50 years and is widely regarded as the most prolific lecture series outside London. The programme regularly attracts high-profile speakers to deliver talks on a large variety of topics, from politics, economics and health to history, arts and music.
Co-chair of Public Lectures, Professor Eileen Kaner, said: "I am tremendously excited to be chairing the forthcoming Insights series.
"We aim to offer a programme that caters for as wide a range of interests as possible, so that there really is something for everyone, and I think this programme certainly does that."
The Insights partner programme of free concerts, Live in King's Hall, also kicks off this week with a performance by The Schulhoff Trio (1.10pm, Thursday 5 October). The new programme also features The Prince Regent's Band (10 November) marking the centenary of the Russian Revolution, while regular favourites, The Cornshed Sisters, return on 30 November. The Tyneside-based band who weave together pop, folk, ballad and protest music in their own distinctive style are due to release their second album, Honey and Tar, on 3 November.
For further details about the Insights Programme, please visit www.ncl.ac.uk/events/public-lectures
Lectures generally take place on Tuesday and Thursday evenings in the Curtis Auditorium, Herschel Building, Newcastle University, beginning at 5.30pm.
Live in the King's Hall concerts take place on Thursdays at 1.10pm. See www.ncl.ac.uk/events/kings-hall for details
---
Latest News