where do we go from here student exhibition
New exhibition responds to a civil rights icon
Published on: 3 October 2017
A new exhibition will explore the theme of social justice to give a thought-provoking response to the challenges set out by a civil rights icon.
Multimedia responses
Previewing on 3 October, the Where do we go from here? exhibition features work by Newcastle-based artists and is taking place as part of Freedom City 2017, the city-wide programme commemorating the 50th anniversary of Dr King's visit to Newcastle in 1967 to accept an honorary degree.
Newcastle was the only UK university to honour Dr King in this way in his lifetime. Remarkably, Dr King took time to visit the university to receive the award. In doing so, he gave an impromptu acceptance speech – his last public address outside of the US before his assassination barley six months later.
Spanning film, text, painting and performance, seven artists have created work in response to the problems of war, poverty and racism that Dr King spoke about in his speech at Newcastle University.
Artworks from Deanna Smith and Jez Coram imagine new communities with alternative values. Hazel Soper, Taya-Rose Franco and Vanessa Zappi-Taylor observe how state procedures exert control over individual and collective bodies and Jamie Harper's live action role plays facilitate collective responses to Dr King's speech to produce new readings. Joy Labinjo, winner of the 2017 Woon Prize, is among the artists exhibiting. Her paintings explore the personal and complex relationship with race and culture.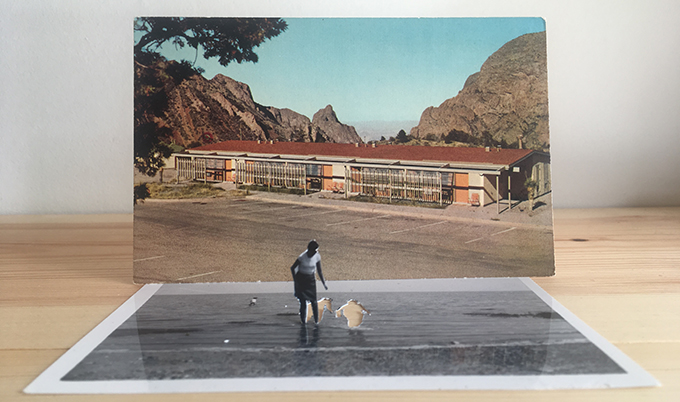 Opportunity to look forward
All of the artists are current students or recent graduates from Newcastle University's School of Arts and Cultures, and five of the seven artists are exhibiting new work. The show has been put together by a curatorial team of current students and graduates from both the BA Fine Art and MA Art Museum and Gallery Studies courses.
Holly Argent, one of the students who has helped to organise the exhibition, said: "Where do we go from here? offers a chance to look forward. Through questioning the current state of racial and economic justice, we want to ask what could we do as citizens to get to a future we want to see?
"This exhibition will offer a forum and an opportunity to contribute to a conversation about the future Dr King envisioned "where peace and justice are a reality for all men and women all over the world."'
Over the course of the exhibition, the gallery will become a meeting place, to read, create and share thoughts on the topics raised by the artists. Workshops, a reading group, listening parties, talks, and a film series in partnership with the weekly film club Misfits, will be taking place alongside the exhibition. These events are open to all.
Leading degree programmes
Last month, Newcastle University was ranked top in the UK for art and design by The Times and The Sunday Times Good University Guide for the second year in a row,. The diverse range of programmes offered are taught by leading art professionals who nurture creative innovation and support emerging artists who wish to establish themselves within the contemporary art field.
The department was key in radical developments in art education in the 1960s and some notable alumni include Richard Hamilton, Victor Pasmore, Rita Donagh and Susan Hiller.
The 'Where do we go from here?' exhibition runs 4 October – 18 November in the Ex-Libris Gallery, Newcastle University Fine Art Department, with a preview on Tuesday3 October, 6pm – 8.30pm.
---
Latest News