Newcastle University academic elected chair of the RSA
Published on: 20 November 2017
Professor Mark Tewdwr-Jones will be in his new role until 2020.
Leading authority
The Director of Newcastle City Futures and Professor of Town Planning in Newcastle University's School of Architecture, Planning and Landscape, is one of the UK's leading authorities on place and policy, urban planning, urban geography, land use, historic and contemporary urban change, and community participation in places.
The Regional Studies Association (RSA) is a major international learned society that is concerned with the analysis of cities and regions and regional issues.
In his new position, Professor Tewdwr-Jones will chair the RSA Board but also acts as the lead ambassador for the association internationally. This will involve regular interactions with the global academic community, the European Commission director generals, ministerial representatives in nations and regions, and other learned societies, in relation to the current and future trajectory for cities and regions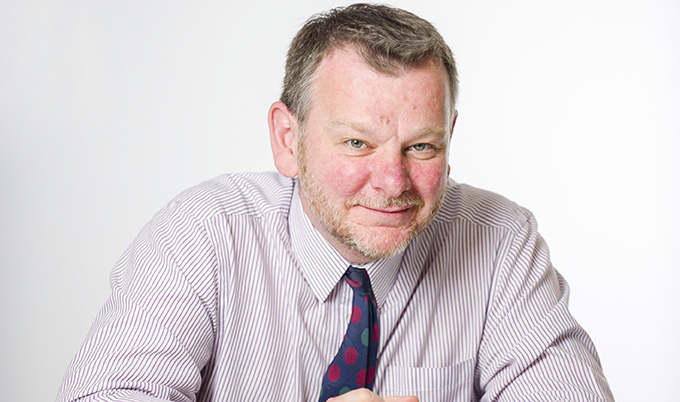 Highly influential
"I am delighted and very honoured to have been elected Chairman of the Regional Studies Association," he said. "The RSA has demonstrated its significant and highly influential role shaping the analysis and understanding of cities and regions over the last 50 years.
"At a time when cities and regions the world over are facing a number of challenges covering climate change, poor air quality, lagging economies, polarised housing, community deprivation, inadequate infrastructure, poor public services, and the onset of smart technology; The RSA provides an essential forum to discuss these issues, promote new research, and share knowledge in a mutually supportive environment. I look forward to contributing to these important debates and new ideas in the months and years ahead."
Sally Hardy, Chief Executive of the RSA said: "I welcome Mark Tewdwr Jones' appointment as the new Chair of the Regional Studies Association. I have worked with Mark over many years on different projects but especially on our extensive publishing programme. Mark has that rare mix of imagination, flair and implementation skills - I look forward to a busy and productive few years working with him and other Board and Committee members."
Newcastle City Futures
Professor Tewdwr-Jones has spearheaded the award-winning Newcastle City Futures (NCF) since 2014. It has been hailed as a blueprint for cities around the world because of the way that it brings diverse groups together to address the challenges that cities will face over the next 50 years. In 2016, NCF became one of five Urban Living Partnership (ULP) pilots funded with £1.2m from the seven UK Research Councils and the government's innovation agency, Innovate UK.
The RSA has an international membership of more than 1,500 academics from various social science, science and technological disciplines, linking international policy making and governmental organisations with higher education. It provides an authoritative voice of, and network for, academics, students, practitioners, policy makers and interested lay people in the field of city and regional studies.
Sponsoring five of the leading international journals in the field of geography, planning and urban studies, and supporting its work through early career fellowships and network grants, the RSA is increasingly international with strong presence in the Global South as well as the developed North.
---
Latest News