Standing up for Science
Published on: 30 November 2017
Fracking expert commended for his efforts to encourage open, honest debate and impartial research on the impact of oil and gas extraction.
Professor Richard Davies, a petroleum geologist at Newcastle University, has been highly commended in the 2017 John Maddox Prize for Standing up for Science.
The international prize is awarded for courage in promoting science and evidence on a matter of public interest, despite facing difficulty and hostility in doing so.
Awarded to Professor Davies in recognition of the work he has done to establish the potential environmental impacts of fracking, the judging panel also recognised his work to expose the cause of the eruption of the Lusi mud volcano in Indonensia, which led to 60,000 people losing their homes. Leading an international team in 2006, Professor Davies showed the eruption was the result of a blowout caused by drilling for gas and resulted in the company paying out millions of dollars in compensation.
Professor Davies was one of nine academics shortlisted and the winner of the 2017 award was named as women's health champion, Dr Riko Muranaka. A journalist and lecturer at Kyoto University, Dr Muranaka is recognised for her work championing the use of evidence in public discussions of the Human Papilloma Virus (HPV) vaccine.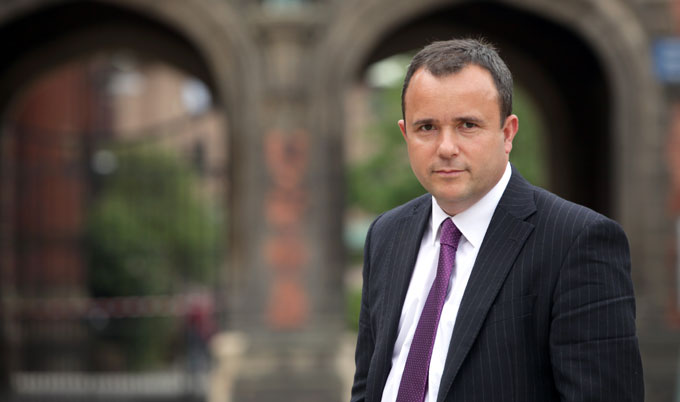 Controversy in science
Honoured at a special ceremony in London on Thursday, Professor Davies said:
"I feel immensely privileged to have worked at Newcastle and Durham Universities which have given me the freedom and support we have needed to pursue difficult and controversial areas of science.
"We have lost some research funding because we have maintained an independent and neutral stance on fracking – but it also means we are listened to and respected and our research has an impact on an issue that genuinely concerns members of the public."
The Fracking debate
The John Maddox Prize, now in its sixth year, is a joint initiative of the leading international scientific journal Nature, the Kohn Foundation, and the charity Sense about Science.
Previous winners include Professor David Nutt (2013) who was awarded the prize in recognition of the impact he had in influencing evidence-based classification of drugs, in the UK and elsewhere in the world.
This year the prize received over 100 nominations from 25 countries. The judges were struck not only by the diverse circumstances in which nominees persevered with communicating science – which may indicate growing recognition among the international research community of the value of engaging in society - but by the often extreme and unsupportive conditions in which some do this.
Many arguments have been made for and against fracking but the debate has taken place whilst there has been a significant void in the understanding of the technology, poor communication of the risks and gaps in government policies and guidelines.
Setting up ReFINE – researching fracking in Europe – Professor Davies set out to address the misleading information through impartial research that would properly inform industry, government and the public and drive evidence-based decisions.
Brenda Maddox, patron of the John Maddox Prize, said: "My late husband John had an unusual combination of knowledge of science and eloquence of expression. Someone once asked him, 'how much of what you print is wrong?' referring to Nature. John answered immediately, 'all of it. That's what science is about – new knowledge constantly arriving to correct the old.'"
---
Latest News