Exhibitions and events bring sparks of life to Art Deco landmark
Published on: 14 November 2017
A Frankenstein-themed installation, screening and talks from a group of Newcastle University's architectural researchers invites the public to discover more about a monumental Newcastle building.
Following its dramatic 2016 exhibition inside the Tyne Bridge, the Architecture Research Collaborative (ARC), in Newcastle University's School of Architecture, Planning and Landscape, is inviting the public into another of the city's neglected interiors as part of Being Human 2017, the UK's only festival of the humanities.

Carliol House in Pilgrim Street, the once magnificent art-deco headquarters of Britain's first private electricity company lay empty for many years; in 2017 the artist-led NewBridge Project moved in to bring its unused spaces to life by providing studio and workspace.
Now Carliol House is set to host a programme of exhibitions and events between 23 to 25 November as part of Being Human 2017. Sparks of Life: Frankenstein and Regeneration at Carliol House asks how do our cities' buildings adapt to changing needs and economies, and what energies can bring a spark of life to old building stock?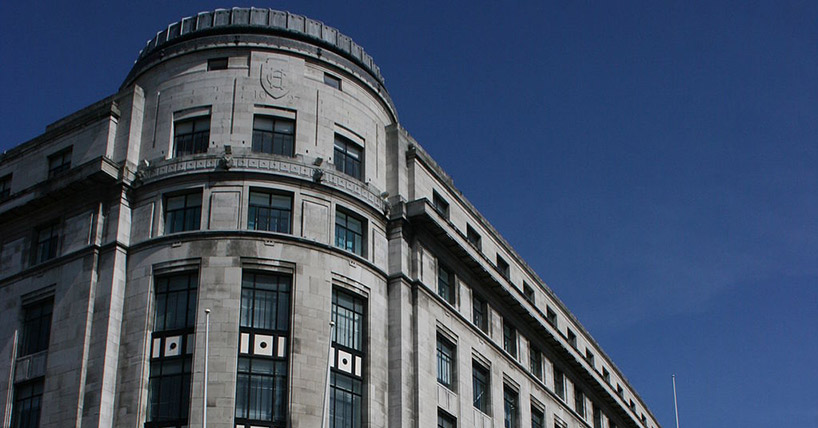 Varied programme of events
Sparks of Life will feature two exhibits on the theme of regeneration. A Spark of Being into the Lifeless Thing from architect Simone Ferracina explores the metaphorical affinities of building reuse with Mary Shelley's Frankenstein, using the backdrop of the Carliol House art-deco foyer, in the bicentennial year of the novel's completion.
In the basement, Ghosts of the NewBridge, by architect Ed Wainwright in collaboration with the NewBridge Project, will be shown as a digital installation. The exhibition remodels the artists' former building (Norham House on Newbidge Street West, which was recently demolished) and projects ghostly images of the projects carried out there into their new Carliol House home. The designers will be on hand to introduce their installations to visitors on Saturday 25 November at 2pm.
Sparks of Life opens on Thursday 23 November at 5.30pm with a debate on East Pilgrim Street regeneration with planner Colin Haylock, architect Ed Wainwright, the NewBridge Project director Charlotte Gregory and other guests involved in local development.
On Friday 24 November 5.30pm historians Tom McGovern and Katie Lloyd Thomas explore Carliol House's electrical history and the transformations this 'spark of life' brought to the urban landscape and to domestic life. Looking to the future, engineer Carlos Calderon will discuss his project with local residents focusing on contemporary issues for the electrification of Newcastle's domestic building stock.
Screening of a classic film
Another highlight will be a screening of the classic 1931 film Frankenstein in the decaying grandeur of Carliol House's Art Deco foyer. This will take place on Saturday, 25 November at 3.30pm.
Unfortunately the foyer events are not accessible to wheelchair users and the space is unheated so visitors should wrap up warm. Entry is free but it is advisable to book as places for events in the building are limited to 40 guests.
Other Being Human events
Sparks of Life was selected to be part of Being Human 2017 by the festival organisers, the School of Advanced Study, University of London, the Arts & Humanities Research Council (AHRC), and the British Academy (BA). It also received support from Newcastle University.
Other events under the Being Human 2017 festival banner, linked to Newcastle University, are also being run at the Old Low Light Heritage Centre, The Fish Quay North Shields; from Thursday 9 November to Saturday 25 November, 10am to 5pm, an interactive exhibition entitled Paths Across Waters: lost stories of Tyneside and the Caribbean will chart the lost connections between Tyneside and the Caribbean through artworks, images, sounds and events.
For information about all of the Newcastle linked events visit: https://beinghumanfestival.org/organiser/newcastle-university/
Grid image: Fintan264 (Wikimedia Commons).
---
Latest News