Newcastle University pledges support to City of Sanctuary
Published on: 20 December 2017
Newcastle University has joined a city-wide coalition to welcome refugees and asylum seekers to the city.
Shared values
Professor Chris Day, Vice-Chancellor and President of the University, this week signed a pledge to support Newcastle: City of Sanctuary. The organisation works closely with communities, voluntary and faith organisations to help new arrivals to the city settle in and highlights the contribution of refugees to the area they have made their home.
Professor Day signed the pledge with Sarah Smart, co-ordinator of Newcastle: City of Sanctuary.

"I'm proud to sign this document, which pledges our support to an organisation which is working so hard to help people who are making a new home in this city," he said. "We share many of the values of Newcastle: City of Sanctuary and this is another example of Newcastle University's ongoing commitment to social justice.
"It is extremely fitting that the University has pledged its support as we come towards the end of Freedom City 2017, our year-long commemoration of Dr Martin Luther King's visit to Newcastle to receive an honorary degree in November 1967. The great problems he identified, war, poverty and racism, are things refugees and asylum seekers often face."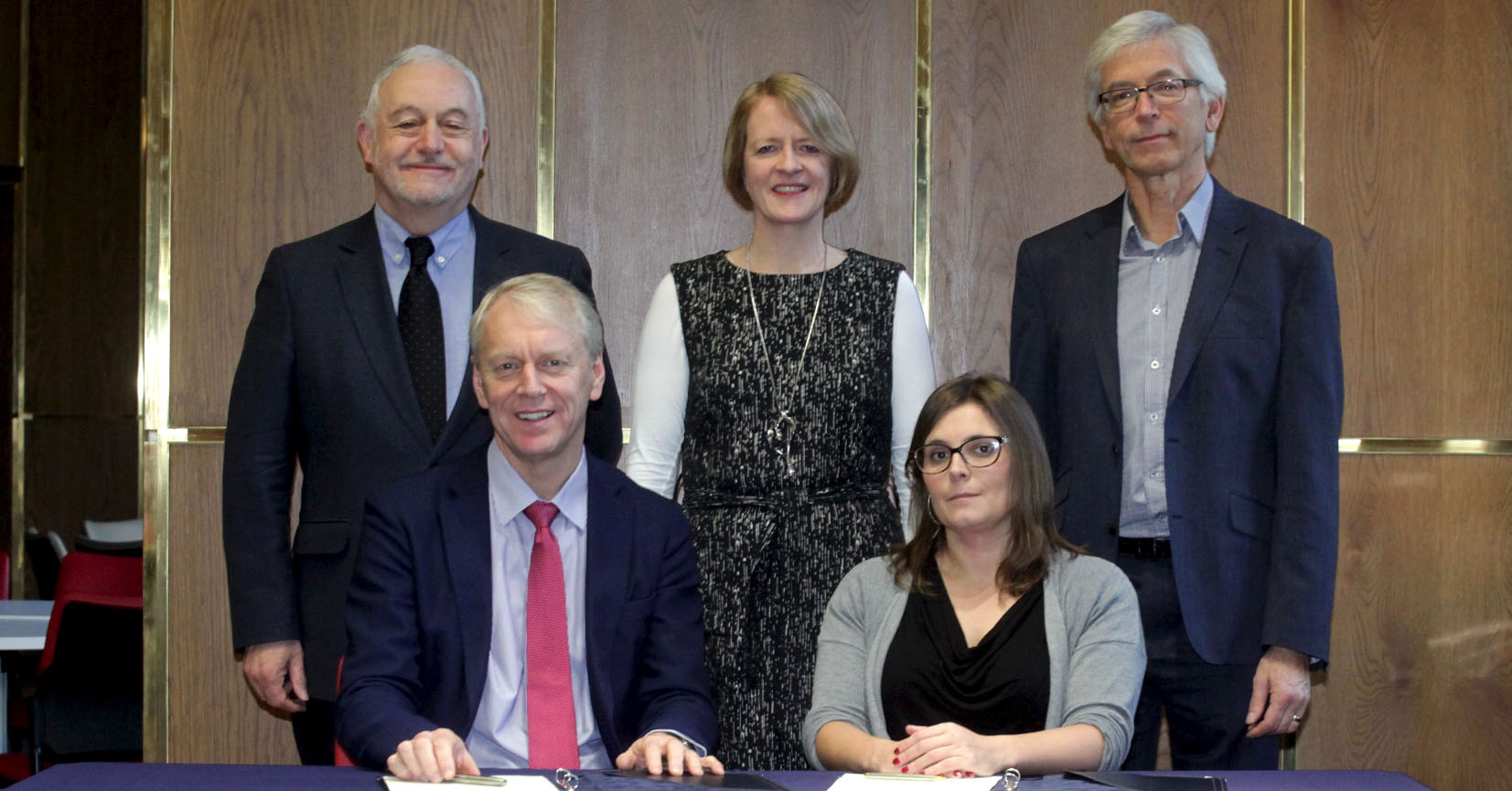 Commitment to social justice
Sarah Smart said: "Newcastle: City of Sanctuary's vision is that wherever those seeking sanctuary go within the city they will find people that understand why they are here, welcome them and include them fully as members, colleagues, volunteers and friends.

"By signing this pledge of support Newcastle University is showing their commitment to supporting this vision, sending out a positive message of inclusion to asylum seekers and refugees within Newcastle."

One of the core values of Newcastle University is a commitment to social justice and its Institute for Social Renewal looks at how people and communities thrive in turbulent times. Many academics across the University are investigating issues such as migration, displacement and belonging.

Professor Mark Shucksmith, Director of the Newcastle University Institute for Social Renewal said: "Recently, social and political turmoil and rising inequality have led many refugees to flee violence and look for a more stable place to live and work. Globally, one in every 122 humans is now either a refugee, internally displaced, or seeking asylum. Unfortunately such displacement is likely to be a continuing feature of the 21st Century, and as researchers and as citizens we will seek to play our part in mitigating the impacts on those seeking sanctuary, welcoming them to our city and protecting their human rights."
Supporting refuges and asylum seekers
The University has a number of schemes in place to support refugees and asylum seekers including reduced fees for eligible students. It also directs these students to other organisations which can help and support them. It contributes to the Council for At-Risk Academics (CARA) which helps academics and scientists fleeing from discrimination, persecution, suffering and violence in some of the world's most dangerous places. It also works with a number of charitable foundations to alleviate the suffering of those in such difficult circumstances.
---
Latest News