Creative Fuse Innovation Pilots
Creative Fuse North East Awards £250k to Creative Collaborators
Published on: 14 December 2017
Virtual reality technology as a catalyst for dance and metal sculptures to regulate building temperatures are among 31 innovative projects funded through a £250k scheme by Creative Fuse North East.
Groundbreaking projects
The Innovation Pilot and Innovation Development Awards offered grants of up to £5,000 and £25,000 respectively to SMEs, freelancers and creative and cultural organisations from across the Creative, Digital and IT (CDIT) sectors who teamed up with academics from the North East's five universities to propose groundbreaking new projects.

The funded proposals are extremely varied, but what they each have in common is the creative 'fusion' of arts and design skills with technology expertise.

Among the successful proposal teams is Newcastle-based Southpaw Dance Company. Their project fuses dance theatre with virtual reality technology to approach social challenges from a range of different perspectives.

Robby Graham, Artistic Director of Southpaw Dance Company said: "We're delighted to be chosen as one of the Creative Fuse Innovation Pilots. We pride ourselves on creating captivating experiences for dancers, community casts and audiences, and the chance to experiment with immersive technologies to enhance our capabilities is very exciting." Southpaw will be working with digital SMEs and researchers from Sunderland and Teesside Universities.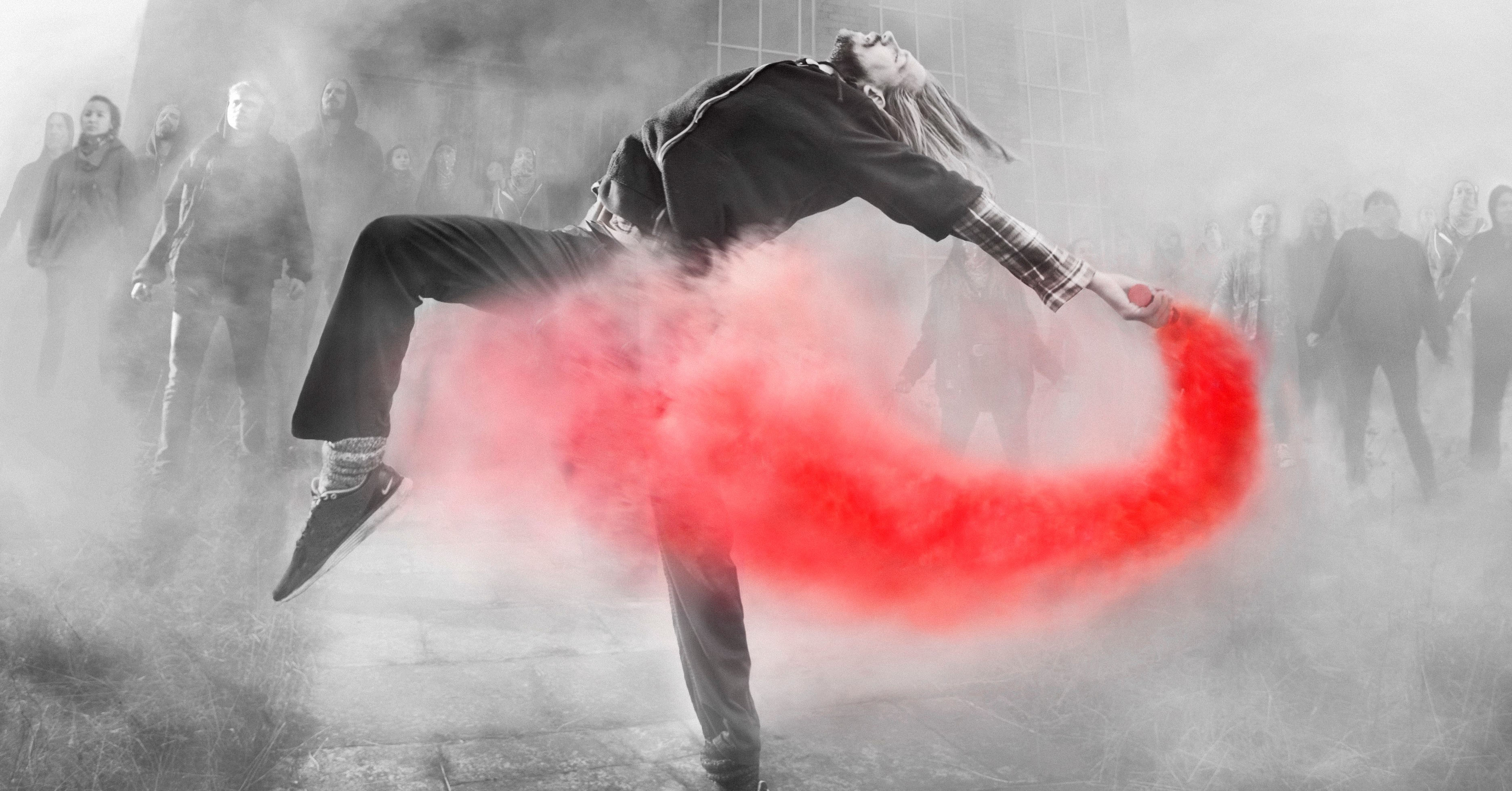 Impressive ideas
Another project connects art, technology and health. Artist Peter McAdam will be working with health care professionals, rehabilitation experts and digital media researchers to develop a novel digital arts therapy product that could be used to stimulate memories for those living with dementia, or to calm children before surgery.
"I'm really excited to be receiving the Creative Fuse Innovation Award" said Peter. "This is a great opportunity to collaborate with academic and clinical partners to try and improve health outcomes and wellbeing of patients through the use of digital arts."
Professor Eric Cross, Principal Investigator for Creative Fuse, based at Newcastle University, said: "We have been very impressed with the ideas that the region has brought to this open call. We hope that these collaborations generate new ways to bring traditional arts and culture into the digital world and demonstrate how creativity can spill over beyond the CDIT sector and stimulate innovation elsewhere, including the health, agriculture, and construction sectors. These awarded projects signify the start of an incredibly exciting time for Creative Fuse and the North East."
Art and innovation
The idea of art spilling over into innovation within other sectors is illustrated by sculptor Steve Newby's Innovation Project. The Ouseburn-based artist will be working with experts from Newcastle University's Joseph Swan Institute and Northumbria University's department of Mechanical and Construction Engineering. The project will develop metal sculptures which will thermally manage buildings in a beautiful and energy efficient way.

"Through this project we intend to create a unique, customisable and desirable energy saving solution," said Steve. We are excited to combine the universities' knowledge with our innovative, aesthetic work to provide installations with a dual functionality."
The successful project teams will be invited to a celebration event on 17th January to get to know each other and further strengthen the collaborative spirit in the North East CDIT sector. The full list of projects can be found on the Creative Fuse website.

Creative Fuse North East is a unique partnership between Newcastle, Northumbria, Durham, Sunderland and Teesside Universities and is funded by the Arts and Humanities Research Council, the European Regional Development Fund, and Arts Council England. The project offers a variety of business innovation support opportunities, insights into the regional creative economy, and brings different working disciplines into closer collaboration through their monthly CAKE (Collaboration and Knowledge Exchange) networking events.
---
Latest News