Reversing Type 2 diabetes for the New Year
Lose the weight and lose the diabetes
Published on: 2 January 2018
A New Year's Resolution to lose just over 2 stone or 15 kgs can reverse your Type 2 diabetes.
As featured on this week's BBC Radio 4 You and Yours programme and other media, research by Professor Roy Taylor at Newcastle University has confirmed that a low calorie diet can reverse type 2 diabetes.
The most recent study, published in The Lancet, found almost half of the patients supported by their GPs on a weight loss programme were able to reverse their diabetes in a year.
"I think what has really struck me about this work is the change it has made for patients themselves," Professor Taylor says. "Many have told me how the low calorie diet is a revelation as they had been told type 2 diabetes was lifelong with an inevitable decline into more medication and further ill health.

"This transformation in the treatment of diabetes has been built on almost four decades of research of the underlying mechanisms of type 2 diabetes.

"What a better way to start the New Year than by making a resolution to lose weight, improve your health and reverse your Type 2 diabetes."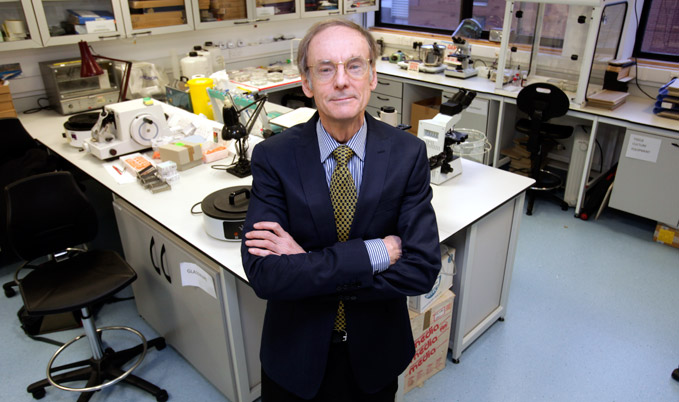 Why we develop Type 2 diabetes
Professor Taylor's research has revealed that for people with Type 2 diabetes;

- Excess calories leads to excess fat in the liver

- As a result, the liver responds poorly to insulin and produces too much glucose

- Excess fat in the liver is passed on to the pancreas, causing the insulin producing cells eventually to fail

- Losing less than 1 gram of fat from the pancreas through diet can re-start the normal production of insulin, reversing Type 2 diabetes. To do this it is necessary to lose around 15kg or 2 stone 5 lbs of body weight.

- This reversal of diabetes remains possible for at least 10 years after the onset of the condition
The body of research by Professor Roy Taylor confirms his 2008 Twin Cycle Hypothesis – that Type 2 diabetes is caused by excess fat actually within both liver and pancreas.
This hypothesis described two vicious cycles, one in the liver and the other in the pancreas. Over years they reinforce each other. The process is started by eating more than the body needs over years. Fat builds up in both organs. The liver then responds poorly to insulin and the pancreas becomes unable to make insulin normally.
The DiRECT study published recently has confirmed that the research has practical use in Primary Care, where most people with type 2 diabetes are managed. The study was conducted jointly between Newcastle and Glasgow Universities. Using 8 hours of tuition for the ordinary Practice Nurses or Dietitians it was shown that almost half of the group of 149 people achieved remission of their diabetes.
"The good news for people with Type 2 diabetes is that our work shows that even if you have had the condition for several years, you are likely to be able to reverse it by moving that all important tiny amount of fat out of the pancreas. And this can only be done through substantial weight loss. The New Year is a great time to make that resolution, get your family and friends on board and make that change for a healthy future," Professor Taylor adds.
Patients or GPs who would like more information about the diet that reverses Type 2 diabetes see the Newcastle University Magnetic Resonance Centre website.
Listen again to the BBC Radio 4 You and Yours programme
---
Latest News