Newcastle University artist explores the Rules of Engagement
Published on: 26 January 2018
A new film which looks at what it means to be an outsider and belonging is beginning a national tour this month.
Who belongs
Rules of Engagement, made by Newcastle University PhD student, artist and filmmaker Cecilia Stenbom, is three seemingly unconnected stories which explore how everyday norms and social etiquette define who belongs and who doesn't.
The film fatures Jack, the black sheep is attending a family gathering; Robin is trying to integrate into a new social group and Nadia is failing to blend in with her conservative work colleagues.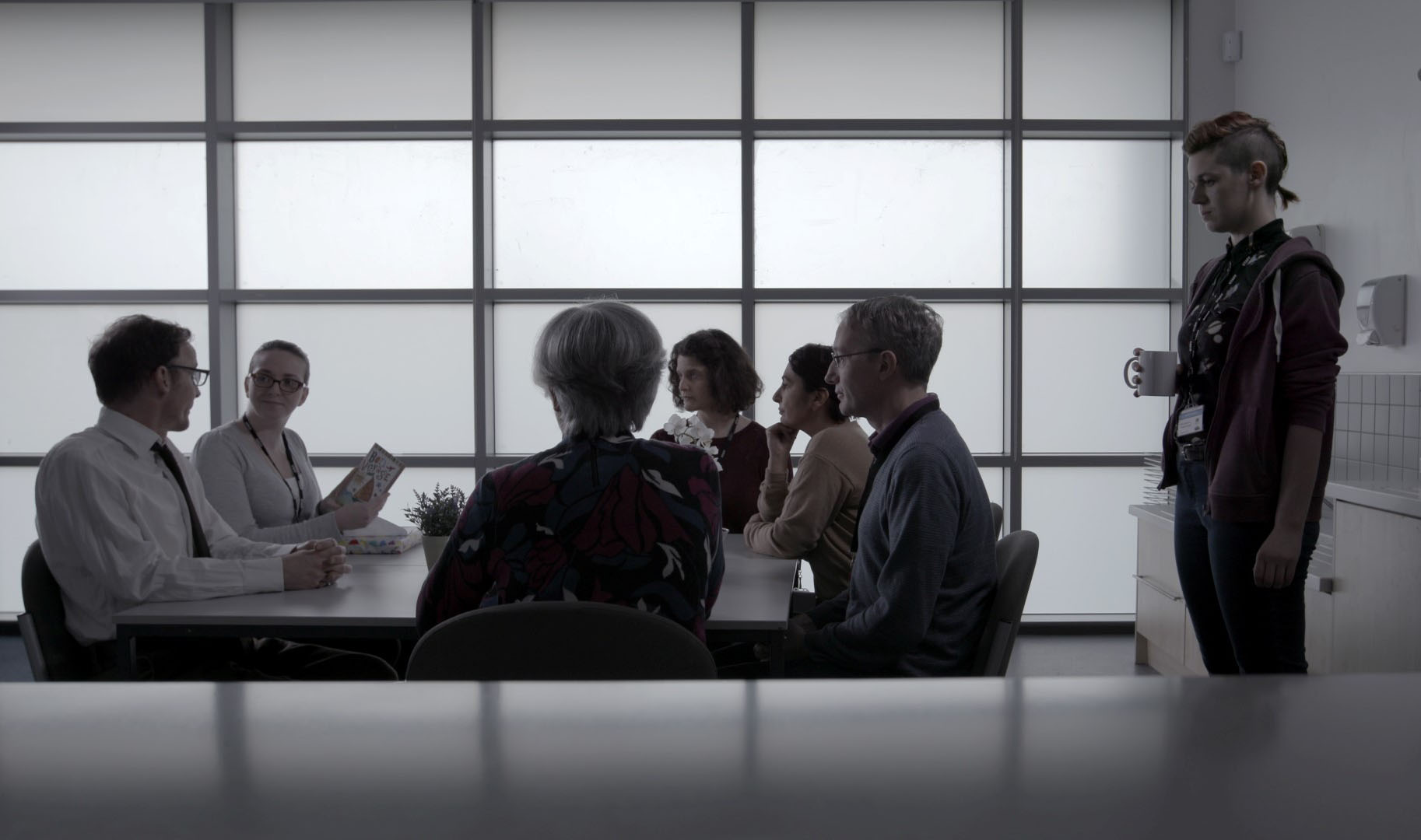 Ritualised communication
Swedish-born Cecilia, who is studying for a doctorate in Fine Art, said: "I was interested in uncovering in scenarios of not knowing how to adjust or not wanting to fit in to certain contexts.

"The idea for Rules of Engagement came out of research into invisible social protocols and how they are played out in everyday situations. I am interested in the idea of ritualised communication wherein communication – the construction of a symbolic reality – represents, maintains, adapts, and shares the beliefs of a society, group or family constellation, particularly in terms of sharing, participation, association, and fellowship.

"I collected stories through informal conversations and selected three stories to work on; Jack, the outcast, attends a family gathering, Robin tries to integrate into a new social group and Nadia is failing to blend in amongst conservative work colleagues. I structured the screenplay somewhere in between a documentary re-enactment, a daytime-serial drama and chamber play."
National tour
Filmed on location in Alnmouth and Gateshead, Rules of Engagement goes on tour on Wednesday, 31 January, starting at the Regent Cinema in London, then on to other locations around the country, including Newcastle's Tyneside Cinema on Monday, 12 February. There will be a question and answer session after each showing.

The tour has been supported by Arts Council England through Grants for the Arts. Production of Rules of Engagement has been supported by Newcastle University Institute for Creative Arts Practice and Arts Council England. For other tour dates click here
Press release adapted with thanks from Cecilia Stenbom
---
Latest News