Acclaimed artist returns to Newcastle University for new show
Published on: 15 January 2018
Renowned globally as the master of post-minimalist abstraction, a major exhibition of works by Sean Scully is to be presented at Newcastle University's Hatton Gallery next month.
Iconic style
In this retrospective exhibition, Scully revisits two seminal sites in his career: Newcastle and Liverpool.
Born in Dublin, Ireland in 1945, Scully moved to Newcastle in 1968 to study Fine Art at Newcastle University. During this time, he began to develop his iconic style of technically flawless paintings, consisting of a complicated grid system of intersecting bands and lines. Following his studies in Newcastle, Scully was awarded the runner-up prize in the John Moore's Painting Prize in Liverpool in 1972 and 1974.
Sean Scully: 1970 will, for the first time, present a major exhibition of Scully's early works. Collectively, they demonstrate remarkable confidence at this earliest stage of his career and reveal the genesis of his continued fascination with stripes and the spaces in between.
The exhibition is presented across the Laing Art Gallery, Newcastle upon Tyne, and the Hatton Gallery, Newcastle University, where Scully studied Fine Art from 1968-71. In addition to his paintings, the exhibition will present a large selection of Scully's sketches from 1967-1969, which still provide the artist with inspiration to this day.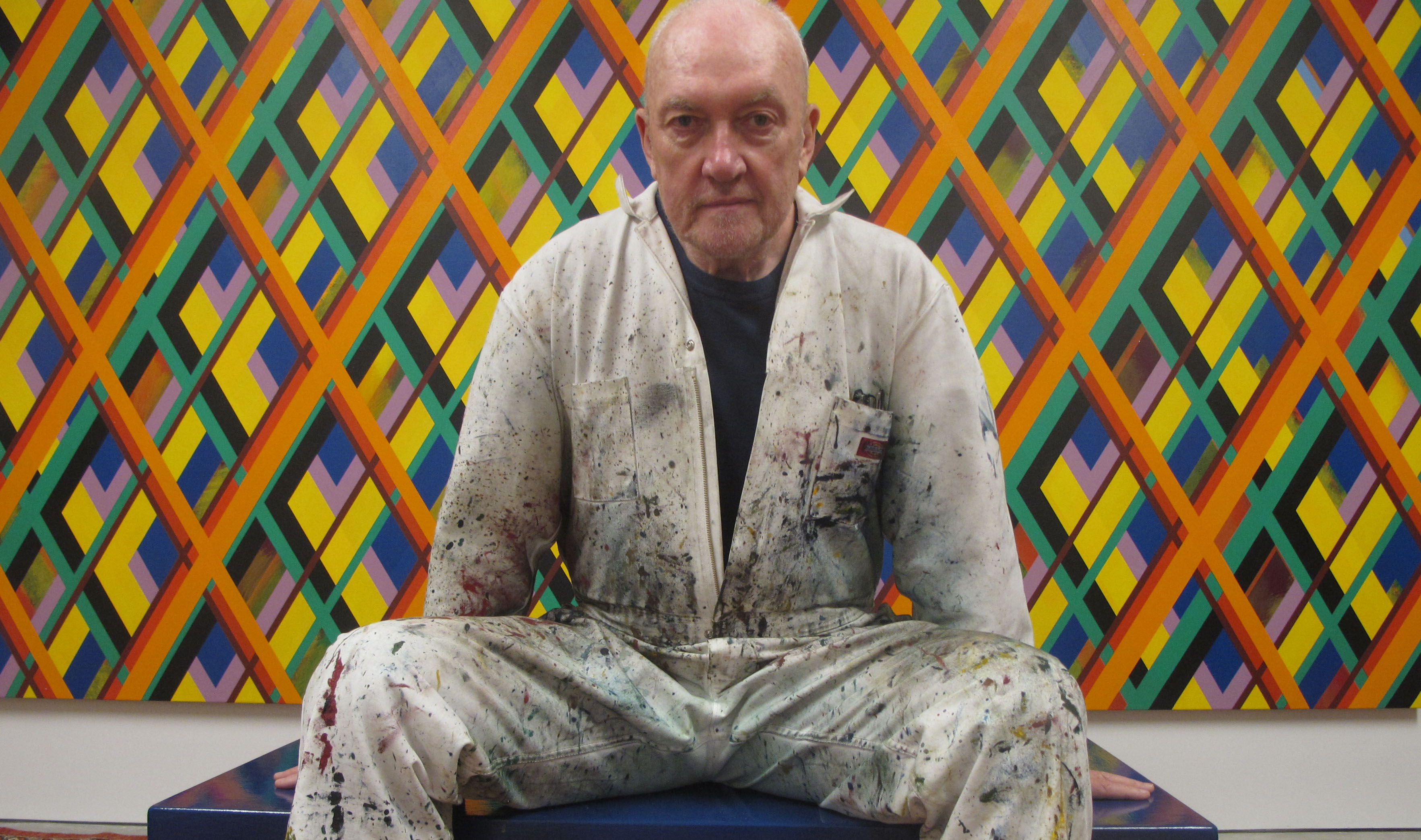 A perfect circle
Now in his seventies, Scully lives and works in New York, USA, and Bavaria, Germany. He has been twice shortlisted for the Turner Prize and his work is in the collection of virtually every major museum around the world.
To mark the opening of the exhibition, Newcastle University and Tyne & Wear Archives & Museums are to host a public talk by Sean Scully on Friday 9 February (3pm-4pm). Tickets are free but places should be reserved in advance.
Sean Scully: 1970 is on display at the Laing Art Gallery and the Hatton Gallery from 10 February – 28 May, before touring to the Walker Art Gallery, Liverpool, to coincide with the 60th anniversary of the John Moore's Painting Prize.

Sean Scully, artist, said: "Newcastle is a wonderful town with a great history. Half my family lived in Durham, as they were coal miners. So while I was at Newcastle University, I was emotionally connected. And the Fine Art Department is maybe the best in England. So in a way, I'm bringing everything back home. Closing a perfect circle, and showing my thanks and appreciation, for what I was given."
Vibrant and compelling
Professor Eric Cross, Dean of Cultural Affairs at Newcastle University, said: "We are thrilled to host an exhibition by one of the world's greatest artists at the place where it all began, Newcastle University. Sean developed and honed his signature style while he was studying Fine Art here and it will be fascinating to see his early works and sketches – many of which were made while he was student here."
Julie Milne, Chief Curator of Galleries at Tyne & Wear Archives & Museums, said: "We are delighted to host an exhibition of works by Sean Scully, one of the most significant and prolific artists working today. Scully has a strong connection with the city having studied at Newcastle University in the seventies and this exhibition provides an opportunity for visitors to see how Scully was influenced by Newcastle's architectural landscape. Simultaneously on display at the Laing and Hatton Gallery, this is a welcome return of Scully's vibrant and compelling paintings to the North East."
---
Latest News