New album by folk supergroup formed by Newcastle University lecturer
Published on: 26 January 2018
A group made up of the world's finest female fiddle players will release its new album next month.
A glorious riot
String Sisters was formed by Catriona Macdonald, Degree Programme Director of the Folk and Traditional Music Degree at Newcastle University, at the Celtic Connections Festival in 2001. Catriona is a leading fiddle music composer and at the forefront of the Shetland fiddle tradition.

The group, made up of members from Shetland, Norway, Sweden, Ireland, Scotland and the United States, blends Nordic and Celtic traditions into a glorious riot of all-encompassing sound. Each of them is a leading figure in folk music. Their new album, Between Wind and Water, will be released on 16 February.

The prestigious international project features tunes and songs written by band members Catriona Macdonald, Dave Milligan, Annbjørg Lien, Liz Carroll, Liz Knowles, Mairéad Ní Mhaonaigh and Tore Bruvoll. Traditional tunes and songs from the groups' home countries, also feature.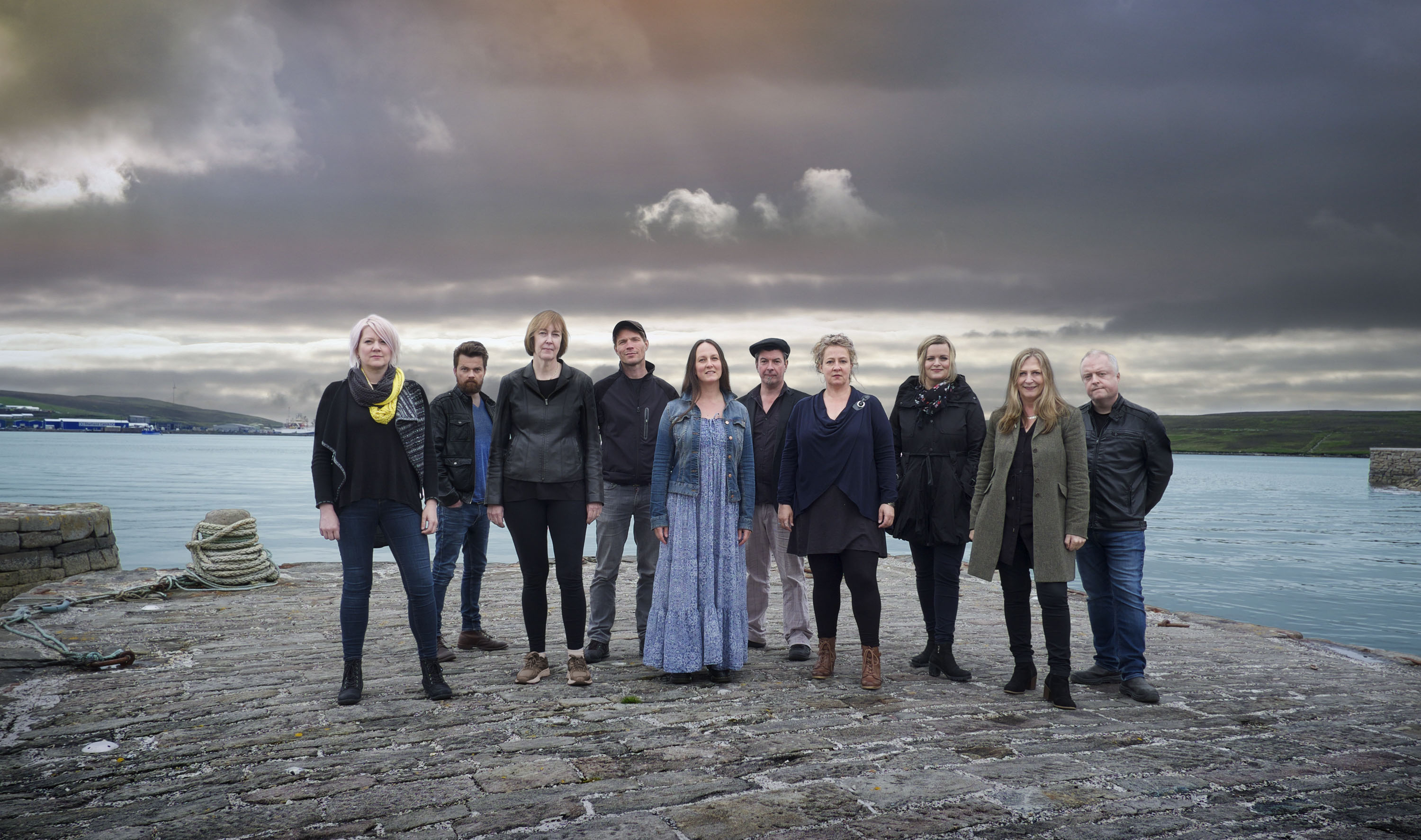 A vibrant living tradition
"Selecting melodies for this album was a joy," said Catriona. "We each belong to a vibrant living tradition, full of great old tunes waiting to be dusted off and put back into circulation. But this band also contains some of traditional music's leading composers of contemporary melodies. We were spoilt for choice for material and hopefully the album reflects that."
Between Wind and Water was conceived at Mareel, in Shetland, during ten days in June 2017, and was completed in November 2017 at Castlesound Studios, in Edinburgh. It includes a song Return From Helsinki written by Ian Stephenson, a graduate of Newcastle University's renowned Folk and Traditional Music Degree and arranged by Catriona.
"As degree programme director for Newcastle University's BA in Folk and Traditional Music course, I have had the lucky job of working with some of the best young folk musicians from Scotland and England," said Catriona. "Ian Stephenson, Newcastle-based guitarist and bassist, was one of the first intake in 2001. His beautiful tune Return from Helsinki marks his time as an exchange student at Sibelius Academy. I really enjoyed creating this string arrangement, taking the sSisters to a sonic place where our solo voices can weave and blend, and ultimately play as one."
Celtic Conections
The band recently played the Celtic Connections 25th anniversary concert in Glasgow, returning to the place their musical journey began.

"It was wonderful to play both the opening concert, and our own concert at the Glasgow Royal Concert Hall," sauid Catriona. "Returning to this space after 17 years of playing together at various festivals around the world, it was interesting to note that we return and as a group who have become great friends. Music is at its heart, but this gathering is much, much more - a celebration of friendship and our fantastic musical traditions."
Between Wind and Water will be available to buy from the band's website on 16 February.
---
Latest News