online car insurance sites
Motor insurance comparison websites can reduce, not improve, choice
Published on: 20 February 2018
Car insurance providers conceal which brands they own to improve the likelihood one of them is chosen by a new customer using online comparison sites, research by Newcastle University found.
Reduced choice
Researchers at Newcastle University Business School looked at one of the leading price comparison sites and found that companies price their various brands at similar levels so that they appear clustered together in search results.
Since consumers will typically reduce the number of options they wish to consider to a manageable size by sorting against criteria such as lowest price, this increases the likelihood that they will choose a brand owned by that company and unwittingly exclude the brands of other firms – resulting in a much reduced choice.
Colin Wren, Professor of Applied Microeconomics, Newcastle University Business School, explains: "These sites claim to give more power to consumers by allowing them to compare one motor insurance provider against another. But consumers aren't aware that the different brands they're looking at are owned by just a handful of companies.
"This lack of transparency could be harmful to consumers since it gives the company increased market power and makes consumers' searches less effective."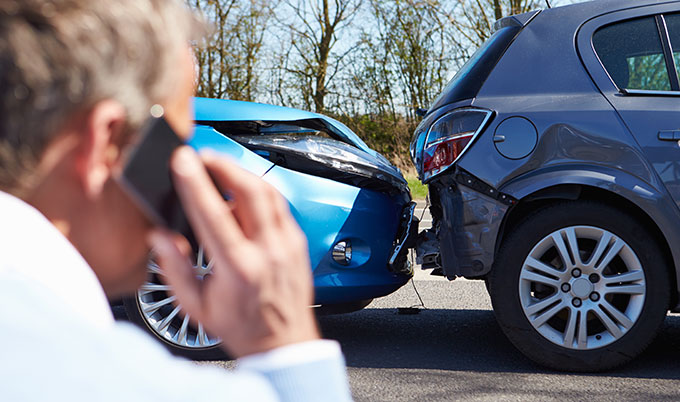 Multiple brands
The online car insurance market is highly competitive - according to market analyst MINTEL, more than half of consumers use a price comparison site when purchasing car insurance, and around two thirds of all policies sold in the UK are sold online.
It is also a very dynamic market as insurance providers can react to market developments by posting prices online under different brands quickly and at relatively little cost.
This has led to an increase in the number of firms that have multiple brands in recent years. This includes affinity deals, where an insurance provider operates through a well-known brand such as a bank or retailer, who has strong brand recognition but little experience of the car insurance market.
To carry out the study, published in the current issue of the Journal of Economics and Management Strategy, the research team looked at a leading price comparison site on four separate dates, each six weeks apart. On each occasion they collected price quotes against 110 consumer- and vehicle-specific profiles, generating a total of 28,327 individual prices.
Only one company from the 37 that were returned in the search results openly declared the insurance brands they own.
Three quarters of the brands listed in these results were found to be owned by just 16 firms. Half owned two or three brands, while the majority of the other half owned up to six, and one company was found to operate 12 brands.
Need for greater transparency
The research team looked only at the online motor insurance market, but say that the practice could exist in other sectors that use online price comparison sites. They're now calling for greater transparency to ensure consumers are fully aware of which company they are about to buy from.
Professor Wren adds: "It can be an arduous and time-consuming task to find out brand ownership information and it's unrealistic to expect consumers to conduct this sort of search themselves.
"Until companies openly declare which brands they operate, consumers will be hindered in making a fully informed decision about the purchase they're about to make."
Reference:
Multibrand pricing as a strategy for consumer search obfuscation in online markets: S McDonald, C Wren
URL: https://doi.org/10.1111/jems.12239
DOI: 10.1111/jems.12239
---
Latest News