Research chef nominated for top award
Published on: 28 March 2018
A research chef has been shortlisted for a BBC Food and Farming award for Cook of the Year for his work helping patients recover the pleasure of eating.
Sam Storey is the in-house chef for a Newcastle and Northumbria Universities co-led research network for 'altered eating,' which looks at different approaches to addressing long-term eating difficulties.
Over the past five years Sam has been at the heart of a series of 'food play' workshops for survivors of head and neck cancer.
Along with a team of researchers funded by the NIHR, he has spent hours in a community kitchen experimenting with everything from curry to chocolate mousse, with the aim of bringing back the lost pleasures of food and eating together.
Based on the rich data that these workshops have produced, the team have developed a framework for the assessment and treatment of 'altered eating' which they are now applying to a range of conditions.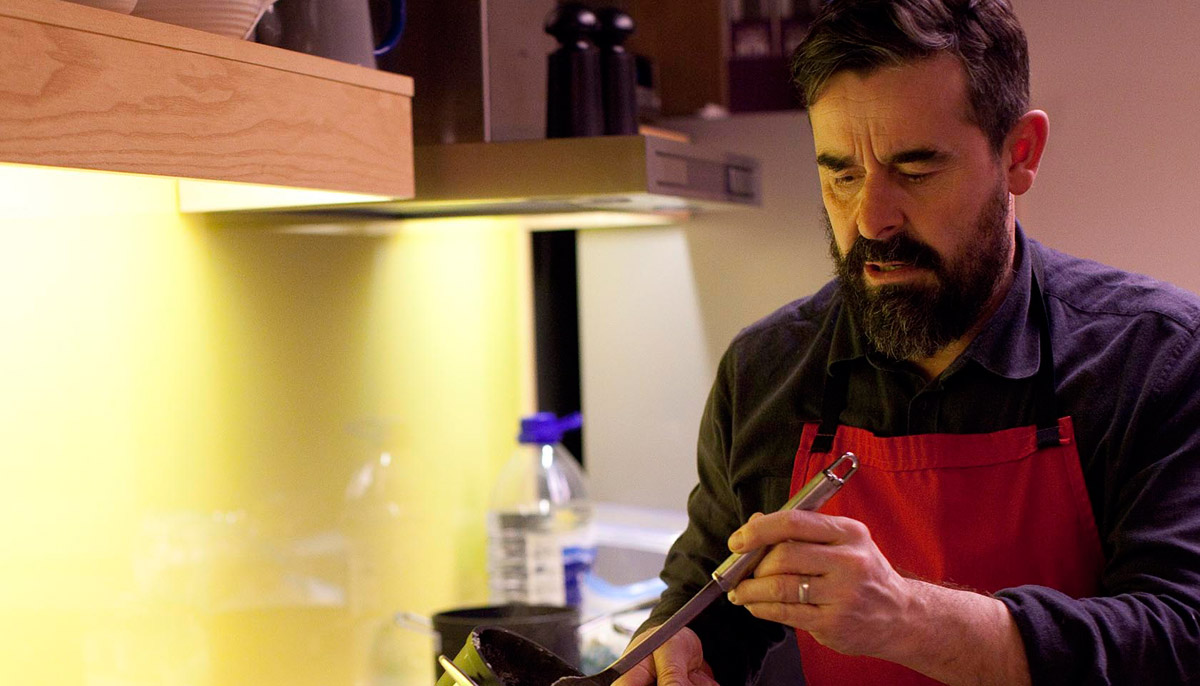 Bringing food to life
Sam has worked tirelessly with patients and researchers to bring 'the science of deliciousness' to life in a series of fun and engaging food workshops.
Using some of the techniques normally reserved for high end chefs and restaurants he has, for example, given cancer survivors their first enjoyable experience of chocolate mousse in years.
Sam said: "I am still somewhat in shock at learning of the nomination. I am a big fan of BBC Radio 4, the Food Programme and the Food and Farming Awards, so to be nominated feels a bit surreal.
"I am part of a team of academics, medics and creatives – in particular, Duika Burges Watson and Vincent Deary – and, as such, this recognition belongs to us all and the universities for facilitating it.
"We have plans to further our work and we hope this will add positively to that."
The workshops and research have generated a menu of interventions to address eating disruption, such as smell and taste training, cooking workshops, coping tips and hints.
The research team believe that these approaches could be applied to a wide range of conditions where altered eating is a concern, such as Parkinson's disease and cancers of the digestive tract.
The Radio 4 Cook of the Year in the BBC Food and Farming Awards focuses on unsung heroes whose cooking is making a real difference to people's lives.
Promoting the project
Dr Duika Burges Watson, who leads the altered eating research network at Newcastle University, said: "I am delighted for Sam, for our expanding research network and for the many people whose difficulties with food and eating are under-recognised and unsupported.
"This recognition allows us to identify altered eating as a phenomenon in its own right, to promote the framework for its elucidation, and to develop further strategies to help."
The winner of the Cook of the Year will be announced by BBC Radio 4 later this year.
Professor Vincent Deary, who leads the work at Northumbria University, said: "What is truly unique about this work is that the patients were at the heart of it.
"Patients told us what they wanted to try and eat again and Sam listened, using all his creative and technical skills to try make it happen. It didn't matter if the 'experiments' didn't work for everyone.
"Surrounded by the smells and tastes of Sam's cooking, their collective re-engagement with food generated reflection, conversation, laughter, tears and the kind of camaraderie that can only come from sharing a delicious meal with friends.
"Us 'experts' just threw in the occasional prompt so that we could record the collective wisdom that emerged from these often joyous events.
"We are now applying this food play methodology to other conditions and disorders. None of it would have been possible without Sam.
"We are all very proud that his skill and dedication have achieved national recognition."
For more information about the Altered Eating Research Network visit: https://research.ncl.ac.uk/alteredeating/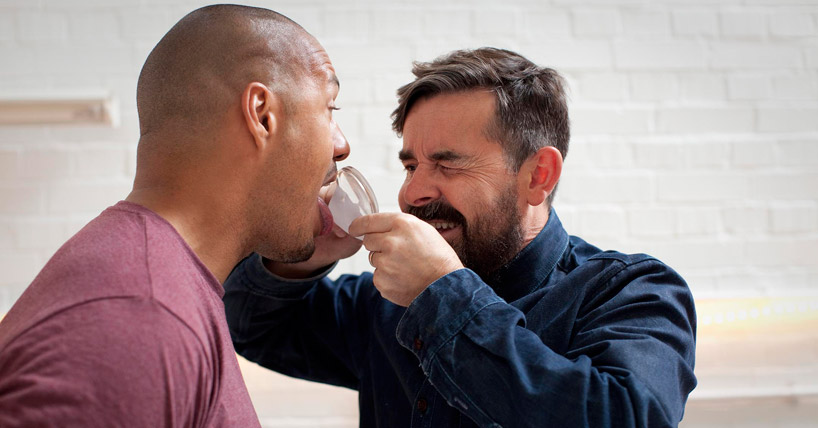 ---
Latest News