Global Career Services Summit
Global Careers Summit brings employability leaders to Newcastle
Published on: 12 March 2018
More than 100 Careers Services leaders from around the world will be in Newcastle to share expertise and best practise of delivering excellent career services for students and employers.
Taking place at Newcastle University, the third Global Career Services Summit (13-15 March) will focus on facilitating learning, best practice sharing and collegial dialogue amongst career services providers, in addition to offering opportunities for networking and building international partnerships.
Heads and Directors of College and University will share observations and insights about the ever-changing world of career services through a number of structured workshops, presentations and small group interactions. In addition, the event will showcase the similarities as well as differences of career services throughout the world.
The 2018 Summit is being jointly hosted by Careers Service Directors from Newcastle University (UK), University of Cape Town (South Africa), Binghamton University (New York State, USA) and University of California, Irvine (USA).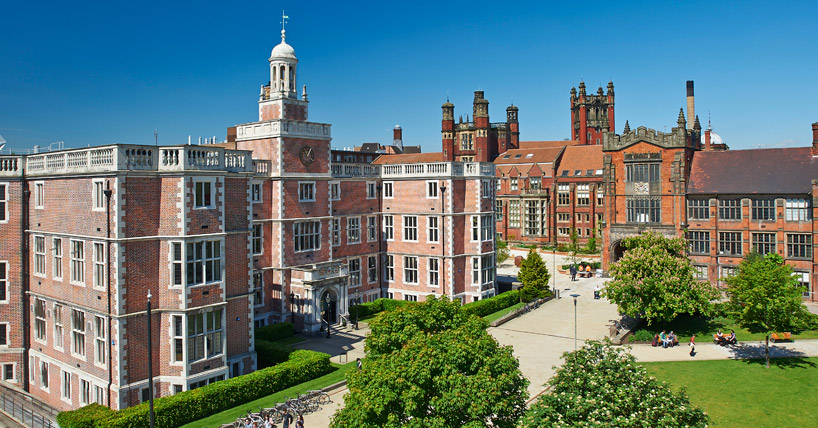 Preparing graduates for the world of work
Professor Richard Davies, Pro-Vice-Chancellor, Engagement and Internationalisation, Newcastle University, said: "Employability has never been a bigger issue for universities in the UK.
"At Newcastle University, we strive to engage, challenge and support our students to discover and fulfil their potential, to be happy and successful, and to go on to shape the societies in which they live and continue to learn."
Associate Professor Suellen Shay, Dean in the Centre for Higher Education Development (CHED) at the University of Cape Town, said: "The University of Cape Town is thrilled to be part of hosting this global gathering of careers professionals.
"We welcome this platform for discussion, debate and creative problem-solving on some of the most pressing issues of our time as we collectively seek to prepare graduates to thrive in the uncertain landscape of the world of work."
Sharing ideas and best practice
Included in the summit is an employer panel on Tuesday 13 March, hosted by Stephen Isherwood (Chief Executive of the Institute of Student Employers, UK), and Norma Guerra Gaier (President-Elect of the National Association of Colleges and Employers, USA), and featuring a panel of global recruiters. Between them, this session fill focus on the needs of recruiters in a global labour market, what businesses require of our graduates and trends in employer and university relationships.
Dr Gary Matkin, Dean of Continuing Education and Vice Provost of Career Pathways, University of California, Irvine, added: "The University of California, Irvine Division of Career Pathways is honoured to co-host this year's Global Career Services Summit and the sharing of ideas to advance student success and career readiness."
Another key theme within the summit, taking place on Wednesday 14 March, addresses how universities are preparing students to start their own businesses, while thought leadership sessions include topics such as the role of artificial intelligence in preparing students for the labour market.
Brian Rose, JD, Vice President for Student Affairs, Binghamton University, New York State, said: "We are proud to co-host this year's Global Careers Summit and the sharing of ideas to advance student success and career readiness. We hope this international forum fosters rich discussion and delegates return to their campus inspired to innovate even more."
Showcasing the City
NewcastleGateshead Convention Bureau assisted organisers of the Global Career Services Summit to put together an exciting social programme, gala dinner venue and accommodation for delegates. Paul Szomoru, Head of Business Events at NewcastleGateshead Convention Bureau, added: "It's fantastic to be working alongside Newcastle University to ensure that the Global Career Services Summit 2018 is a huge success and delegates enjoy their time here. We're looking forward to welcoming delegates from around the world and showcasing why Rough Guides named Newcastle as its number one place in the world to visit in 2018."
The last day of the Summit sees quick-fire presentations from around the world, discussing what employability and entrepreneurship leaders can learn from their differences.
To facilitate the sharing ideas and best practice, delegates are being asked to provide a poster which showcases their work to a global audience, with the five best posters announced on Thursday 15
---
Latest News