Art and medicine come together at the Great North Museum
Published on: 15 March 2018
A new exhibition at Newcastle University's Great North Museum: Hancock will bring together art and medicine to reflect on the beauty and complexity of the human heart.
Personal, unique and precious
The Heart of the Matter opens on Saturday 24 March and runs to Sunday 6 May before touring to venues in Bristol and London.
The exhibition is the result of a two-year collaboration between artist Sofie Layton, bioengineer Giovanni Biglino of Bristol Heart Institute and health psychologist Jo Wray of Great Ormond Street Hospital. It presents a series of multimedia artworks inspired by patients with congenital heart conditions, including some from Newcastle's Freeman Hospital.
Exhibition viewers will journey through three sections. The first section uses 3D printed models, textiles and sound to depict how the heart can change in the presence of disease. The second moves from medical to symbolic interpretations of the heart, with a large-scale animation revealing patients' stories. The third and final section of the exhibition features an immersive light box installation, sculptures and photography that reflect how personal, unique and precious the heart is to each individual.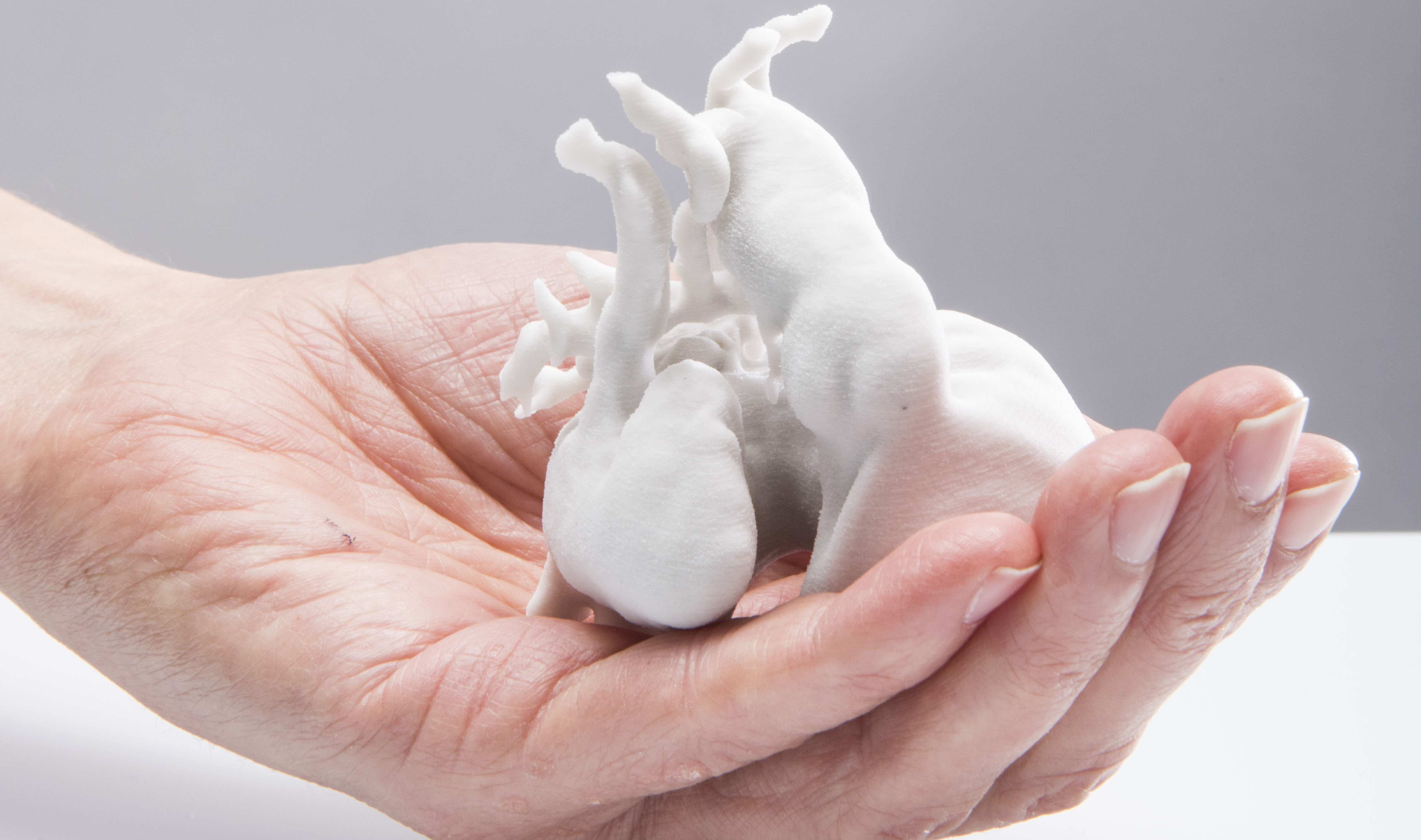 Extraordinary, beautiful and thought-provoking
Sofie Layton, lead artist, said:"The Heart of the Matter has been the most extraordinary personal and artistic journey. Working with patients, parents, scientists and clinicians in a workshop setting, I have listened to people's metaphorical stories of their heart and in some circumstances, I have watched them discover what their own or their child's heart looks like.
"We gathered together the heart narratives of dozens of people, patients, parents, artists, clinicians and scientists, all of whom have participated in a series of day-long creative workshops which explored the medical and metaphorical heart. The images, ideas and stories that emerged from these workshops are extraordinary, beautiful and thought-provoking."
Giovanni Biglino, Cardiovascular Bioinformatics & Medical Statistics lecturer at Bristol Heart Institute, said: "Being able to take part in creative workshops and listening to other people's stories, meeting their families and creating something together, gives a complete different connotation to scientific research – it adds an absolutely necessary dimension of humanity.
"Technology and art can be absolutely complementary in representing the human body. Today we can describe in exquisite detail the path of blood flow in an artery, but we can also start to unravel the stories that are carried within it, and listen to them."
Interesting and poignant
Caroline McDonald, manager at the Great North Museum: Hancock, said:"We're very proud to present The Heart of the Matter to our audiences, especially as the project has involved heart patients from the Freeman Hospital. As humans, we're not defined by our medical conditions and I think the exhibition shows us that in a way that is both interesting and poignant."
The Heart of the Matter is produced by Susannah Hall (GOSH Arts), Nicky Petto and Anna Ledgard in association with Artsadmin, and is supported by the Wellcome Trust, the Blavatnik Family Foundation, Above & Beyond, Great Ormond Street Hospital Children's Charity and public funding by the National Lottery through Arts Council England. With thanks to RapidformRCA and 3D Life Print.
The exhibition is open daily from Saturday 24 March to Sunday 6 May with free entry. Details of supporting events can be found on the Great North Museum website.
The Great North Museum: Hancock is managed by Tyne & Wear Archives & Museums on behalf of Newcastle University.
Press release adapted with thanks to Tyne and Wear Archives and Museums.
---
Latest News