Newcastle University buildings shortlisted for architecture award
Published on: 22 March 2018
Two Newcastle University buildings are in the running for the RIBA (Royal Institute of British Architects) North East Awards 2018.
The finest in the Kingdom
The flagship Urban Sciences Building (USB) and the beautifully restored Boiler House have made the final 12 in the annual contest.
The USB, at Newcastle Helix, provided a major opportunity to revolutionise how academic buildings are designed and operated. The building-as-a-lab was designed by Hawkins/Brown with Ryder Architecture and is home to the University's School of Computing and a number of research facilities.
Dedicated to cutting edge interdisciplinary sustainability research, its functionality and aesthetics reflect the character of computer science today. The £58million building, which is sustainable and self-monitoring, opened in September 2017.
When it was completed in 1923 The King's Road Boiler House, situated at the heart of the University campus, was acknowledged as 'the finest in the kingdom'. Work to transform the space it into a place for events for staff and students began in 2016. To enable this, a major piece of research equipment, the Emerson Cavitation Tunnel was relocated from the site to a new home at the Port of Blyth.
The University Estates Team worked with architects Howarth Lichfield. The redevelopment involved the restoration of the building's exterior features, crenulations, oak doors and decorative features and a full internal refurbishment. A lantern roof was installed, a 1950's storey was removed and the Student Forum was extended. The Boiler House now forms part of the University's ceremonial route for congregations.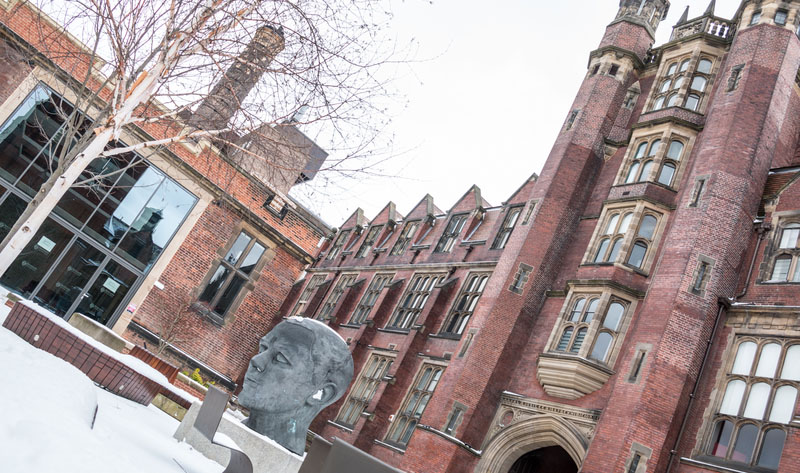 Striking and impressive
Clare Rogers, Director of Estates at Newcastle University, said: "We're very proud that two such different buildings have captured RIBA's attention. It shows the University is investing in student experience and its activities by creating state-of-the-art buildings and preserving its heritage.
"The Urban Sciences Building is incredibly striking and a truly innovative building. We were able to really push the boundaries. It's a living laboratory, underpinning research to make urban centres more suitable for future generations.
"The Boiler House is completely different but just as impressive. It's been wonderful to reinvent this old building, creating a modern event space in keeping with its surroundings at the heart of our beautiful city centre campus."
Value and impact
RIBA North East Chair, Tim Bailey, said the RIBA North East shortlist was 'excellent'. He said projects at large and small scales and in urban, suburban and rural settings "illustrates the value and impact that great design can bring to any setting and all communities."

Each of the buildings will now be assessed by a regional jury and the winning buildings will be announced at an awards ceremony on Thursday 24 May at The Museum Gardens, York, hosted by Harry Gration from BBC One Yorkshire.
---
Latest News