Business School recognised for innovation in leadership development
Published on: 18 April 2018
Newcastle University Business School is among 30 global institutions praised for its bold and innovative approaches to business education.
Inspiring future business leaders
The third annual Innovations That Inspire challenge recognises institutions from around the world serving as champions of change in the business education landscape, with a specific focus on innovation in leadership development.
The Innovations that Inspire scheme is run by AACSB International – the Association to Advance Collegiate Schools of Business (AACSB). It aims to identify institutions that are defining what it means to lead in the face of uncertainty and rapid global change and highlight best practice in educating the next generation of business leaders.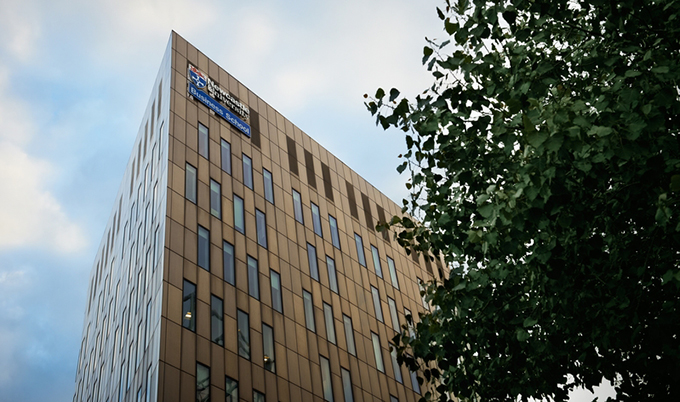 Developing successful leaders
Newcastle University Business School was recognised for Captured, an innovative research-based leadership programme targeted at owners of micro-businesses – those with fewer than 10 employees. Captured supports those owners to develop and grow their business by pairing them with managers from larger companies who provide an objective sounding board, offer fresh perspectives and share ideas, thereby developing their own leadership and coaching skills.
The programme consists of four half-day facilitated workshops over two months for a cohort of up to eight small firms. For the middle two of these workshops the small firm owner is paired with a manager from a large regional firm.
Since January 2016, Captured has worked with over 80 small firms in 15 cohorts, pairing them with experienced managers from more than 40 larger regional organisations.
Captured is overseen by an industry-led steering group comprising representatives of larger regional firms, small business organisations and the North East Local Enterprise Partnership, who also co-fund the programme with the Business School.
Professor Sharon Mavin, Director at Newcastle University Business School said: "As a School we aim to lead distinctive research and innovation in the Future of Work and Leading on Leadership and I am delighted that we have been recognised by AACSB International for Innovation in Leadership Development. The Captured programme is an example of vibrant collaboration between many stakeholders and I am sure they will be equally delighted to be recognised as part of the Innovations that Inspire 2018 challenge."
Thomas R. Robinson, President and CEO of AACSB added: "The biggest risk to business schools is not the rapid pace of change. It is in failing to prepare the next generation of business leaders to cope with that change. Through its best-in-class leadership development program, Captured, Newcastle University Business School is ensuring that the business leaders of tomorrow will be ready for whatever lies ahead."
To keep up with the latest about the Captured programme, follow the blog.
For an overview of all featured innovations, visit www.aacsb.edu/innovations-that-inspire.
---
Latest News