Forging closer links between Newcastle and Pitt
Forging closer links between Newcastle and Pittsburgh
Published on: 13 April 2018
The similarities between the cities of Newcastle and Pittsburgh were under the spotlight, when Newcastle University welcomed a high level delegation from the University of Pittsburgh.
The two cities have a number of characteristics in common, including their former industrial prowess, love of football and intense sense of regional pride. In the second half of the twentieth century, both cities experienced high unemployment but in recent years their economies have started to shift to new sectors.
Today, both Newcastle and Pittsburgh universities play an active role in their cities promoting innovation, economic development, cultural wellbeing, and urban regeneration.
The Honourable Patrick Gallagher, Chancellor of the University of Pittsburgh, met with a number of academics at Newcastle University to learn more about the University's role in the economic, social and cultural development of the city.
He also heard how experts at Newcastle are driving forward research and innovation to address some of the world's most complex problems, from sustainable cities and the ageing population, to food and fuel security.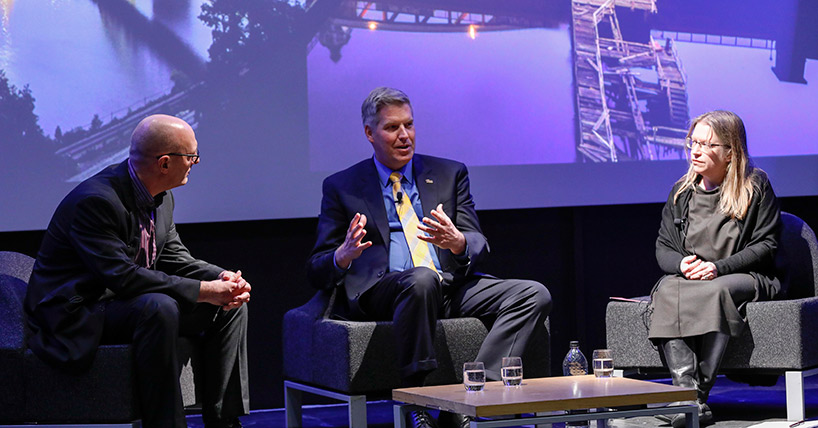 'continuing to work together to change the world in powerful and positive ways'
The University of Pittsburgh, commonly known as Pitt, has a number of partners across Europe, although Newcastle is the only British university Chancellor Gallagher is visiting. Like Newcastle, Pitt has research strengths in areas such as ageing, energy, education and computing science.
The two-day visit culminated in both universities signing up to a renewed agreement to encourage greater collaboration and improved opportunities for staff and students.
Professor Julie Sanders, Deputy Vice-Chancellor, Newcastle University, said: "I'm delighted to welcome Chancellor Gallagher to Newcastle. Pitt is a like-minded and trusted partner and this has led to a strong collaboration over the past five years, based on our shared values.
"Both universities have a proud tradition of working with and for society. We want to ensure that the work we do makes a difference to our cities and on a national and global scale. In taking our relationship forward, Newcastle University is keen to explore how we can share experiences and ambitions with Pitt as part of our developing Place strategy."
At an open forum session with representatives from a range of organisations across the city,
Chancellor Gallagher and Professor Sanders discussed how their institutions are responding with energy and vision to expectations that universities exist to serve a public good.
"Though an ocean divides us, the similarities between Newcastle University and the University of Pittsburgh are compelling and clear," said Pitt Chancellor Patrick Gallagher. "I am grateful for our shared values—and the warm welcome we've received—and I look forward to continuing to work together to change the world in powerful and positive ways."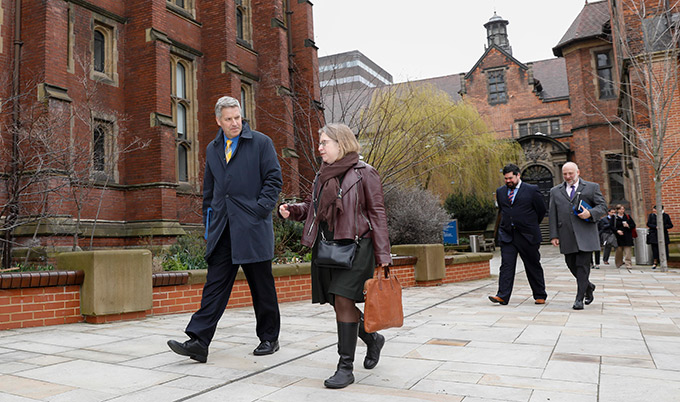 Newcastle Helix
An independent assessment of Newcastle University's contribution to the city of Newcastle and wider UK, published in 2017, showed that it adds £1.1 billion to the economy.
The report also highlighted the significant investment the university is making in projects that are attracting new businesses and jobs to the North East such as Newcastle Helix – UK's biggest urban development site outside London.
Bringing together academia, communities, business, industry and the public sector, Newcastle Helix will eventually be home to globally-important innovation centres for sustainable engineering, smart energy, ageing and data sciences.
The 24-acre former brewery site is being transformed into an exemplar of urban sustainability, with research space for businesses and academics as well as 450 homes in the heart of the city.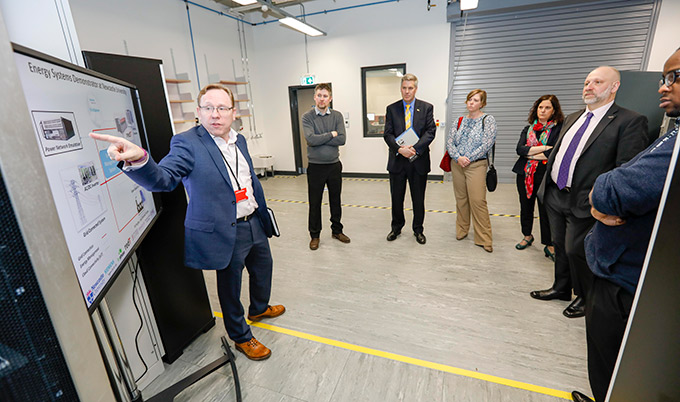 ---
Latest News