Bringing the 'Internet of Things' into everyday use
Published on: 9 April 2018
Experts at Newcastle University are part of a new project to drive forward collaboration to bring the Internet of Things into our daily lives.
Pitch-In is a collaboration between academic institutions, the public and private sectors which will investigate the barriers to successful Internet of Things (IoT) take-up, trial solutions, capture and share good practice learning outcomes.
IoT is a critical technology to effect the envisaged digital transformation of the UK.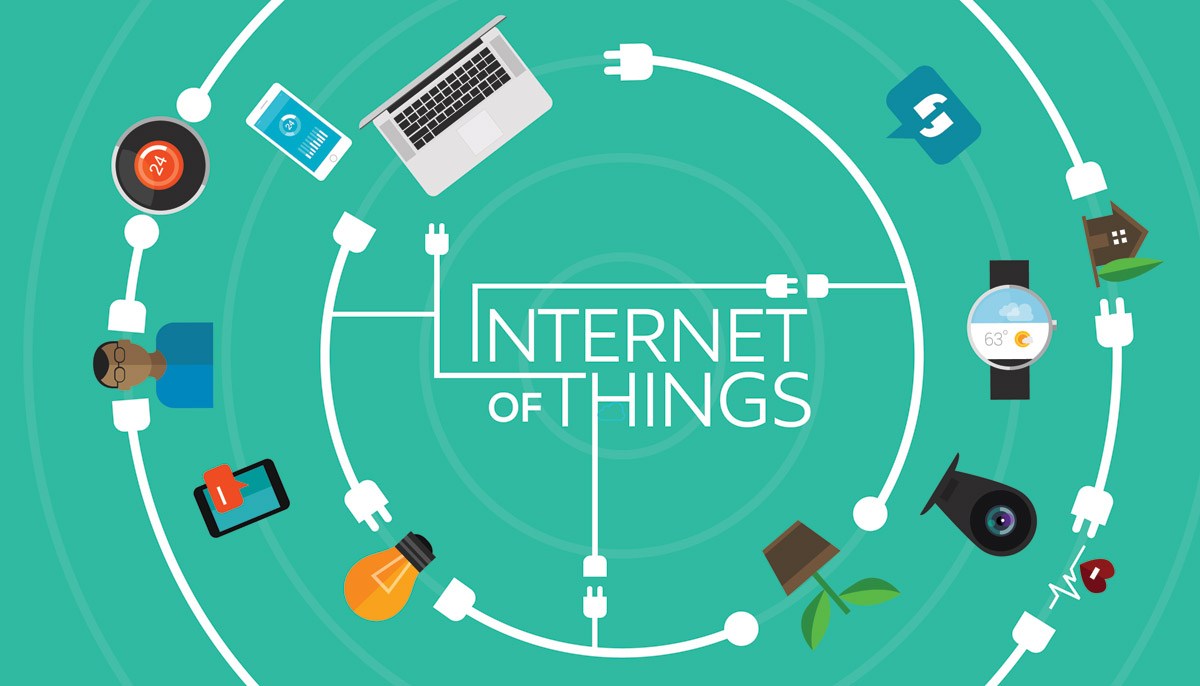 Internet of Things
The Internet of Things (IoT) refers to the interconnection of computing capability in everyday objects and in the fabric of our infrastructures, such as smart control systems like the Amazon Alexa.
Some estimate that there will be 50 billion connected elements online in the next decade.
The IoT supports a host of 'smart' applications, ranging from industrial process control through to enhanced management of dementia. It is critical to industrial, societal and economic development in the UK.
Pitch-In will benefit from the input of three new national centres of excellence at Newcastle University; the National Innovation Centre for Ageing (NICA), National Innovation Centre for Data (NICD) and National Centre for Energy Systems Integration (CESI).
Key areas included in IoT are health, manufacturing, smart cities and energy.
Pitch-In will offer the opportunity to develop concepts and technology enabled through IoT, resulting in potentially large societal impact.
As part of the process, there will be input from end user groups such as Voice, an online community which was set up by Newcastle University where healthy volunteers and people with lived experience take part in projects and trials.
Understanding cities
Phil James, Senior Lecturer in Geographical Information Science at Newcastle University, said: "The Internet of Things will impact many sectors, including how we understand and manage our cities to produce better places for people to live.
"Pitch-In gives us the opportunity to invest in the new IoT project around smart cities building on our expertise in infrastructure, computer science and experience with the UK's largest deployment of IoT sensing through the Urban Observatory."
As much as £4.9m has been given by Research England's Connecting Capability Fund (CCF) for the Promoting the Internet of Things via Collaborations between HEIs & Industry (Pitch-In) project to the collaboration of Newcastle, Sheffield, Oxford and Cambridge Universities.
The project will also disseminate guidance regionally, nationally and globally and will support the UK Government's Industrial Strategy by significantly enhancing the commercialisation and wider exploitation prospects of UK IoT research and technology.
Future innovation
David Sweeney, Executive Chair of Research England, said: "This demonstrates the commitment of universities to work together to strengthen the research and development, and technological capabilities of the UK building upon our successful Higher Education Innovation Fund (HEIF).
"In the Industrial Strategy, the Government asked us to improve our ability to turn exciting ideas into commercial products and services.
"Universities have stepped forward with projects to show that they can do world-class commercialisation, alongside world-class science.
"I believe these projects present important innovations that should inform our strategic approach to commercialisation in UK Research and Innovation for the future."
The Connecting Capability Fund supports universities in working together and with businesses and other partners to commercialise research and share good practice and capacity.
The fund will help achieve its aims of enhancing UK industrial competitiveness and productivity. It builds on established processes and the success of Research England's HEIF programme.
Press release adapted with thanks to the University of Sheffield
---
Latest News