Fine Art professor appointed as a Trustee of Tate
Published on: 25 April 2018
The Prime Minister has appointed Jane Wilson as a Trustee of Tate for four years, commencing on 30 March 2018.
Artist practitioner
Jane is an artist practitioner who has been working in collaboration with her twin sister, Louise Wilson, since 1989. Currently she is joint Professor of Fine Art at Newcastle University with Louise.
She has held many exhibitions both nationally and internationally, most recently 'Sealander', a two person presentation at the Focus Gallery at The Getty Museum in Los Angeles. Jane is also a board member of visual artist's rights management organisation DACS.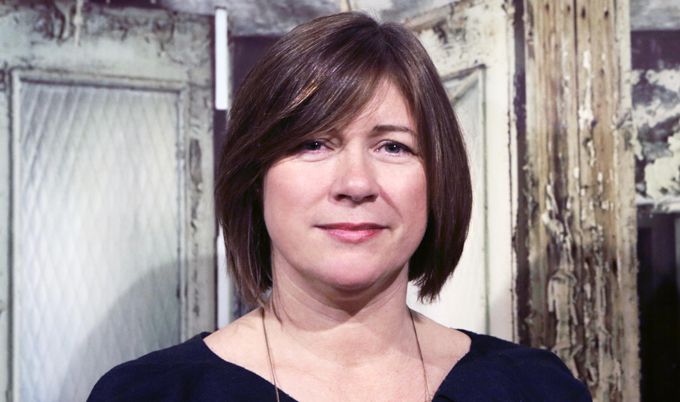 An honour
"I am delighted to accept my appointment as Trustee of the Tate Gallery," said Jane. "I very much welcome the opportunity to fulfil the commitments and responsibilities that such an important role demands. It will be an honour to help to shape the strategic direction of the Tate in representing the best interests of our artistic community."
Guardians of public interest
Tate's mission is to increase the public's enjoyment and understanding of British art from the 16th century to the present day and of international modern and contemporary art. It has four galleries, Tate Britaan, Tate Modern, Tate St Ives and Tate Liverpool.
The Board of Trustees determines policy and, together with senior Tate staff, sets the strategic direction for Tate. It oversees the management of the gallery, with the Trustees acting as guardians of the public interest.
The Board decides on major acquisitions and resource allocations. It represents Tate externally, monitors the organisation's performance against its agreed objectives and targets and ensures the stewardship of public funds.
The appointments process is regulated by the Commissioner for Public Appointments. Under the Code, any significant political activity undertaken by an appointee in the last five years must be declared. This is defined as including holding office, public speaking, making a recordable donation or candidature for election. Jane has declared no such activity.
---
Latest News