Newcastle University helps National Trust mark centenary of suffrage
Published on: 19 April 2018
Staff and students are celebrating women's contribution to industry and society, past and present.
Female innovators
They are highlighting the complex histories and lives and legacies of women who lived and worked at two National Trust North East properties, Cragside, near Morpeth and Gibside in Gateshead.
Part of the charity's Women and Power programme, the events will uncover and celebrate the lives of women who have worked in industry or made an impact on society, then and now
Created in partnership with Newcastle University, the Switched on! - Shining a light on female innovation exhibition will launch on 23 June 2018, which is also International Women in Engineering Day.
Switched on! is an interactive space created by female innovators from Newcastle University showcasing their revolutionary visions for Cragside 100 years from now.
A team of 10 PhD students and early career researchers are showcasing a series of cutting edge designs that form a trail of interactive installations in and around Cragside.
The launch of Switched on! also ties in with the second day of the Great Exhibition of the North, a summer-long celebration of the North of England's pioneering spirit.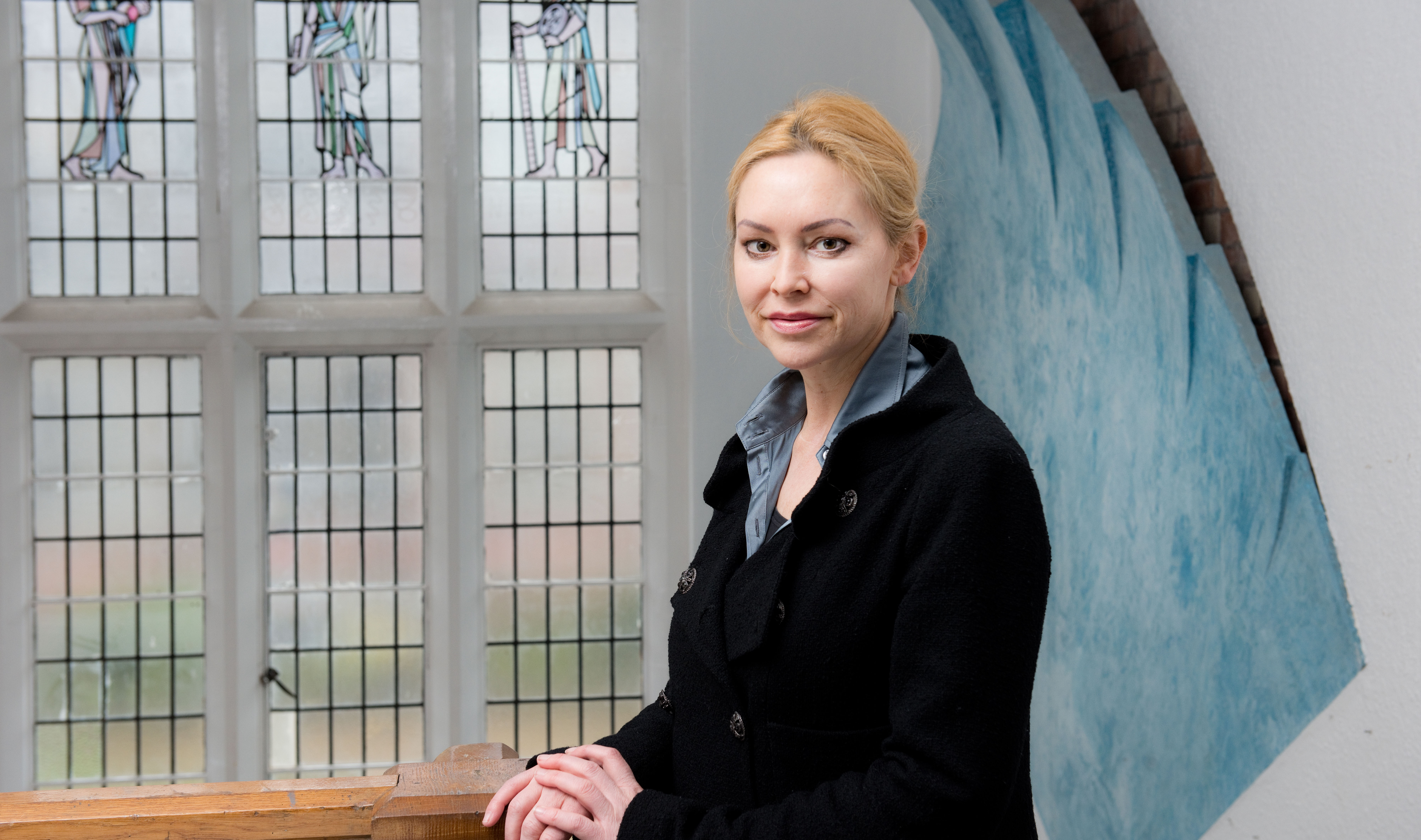 Inspiring the next generation
Rachel Armstrong, Professor of Experimental Architecture at Newcastle University, is leading the team: "Our innovators come from a broad spectrum of sectors, which means their presentations will be varied and truly visionary. We have scientists, artists and architects, to name a few, working to extend and enhance the foundations on which Cragside was built."

Kiki Claxton, Cultural Programme Co-ordinator for the National Trust in the North East, added: "Both exhibitions at Cragside are aimed at highlighting the important contributions that women made to local industry during a time of major social shift.

"By collaborating with the creative thinkers and innovators from Newcastle University, we are also working to inspire the next generation, both male and female, to explore careers in STEAM (science, technology, engineering, arts and mathematics) industries."
A visual story of triumph at Gibside
A stunning 18th century landscape garden and haven for nature, Gibside was home to coal baron, George Bowes.

Before he died, George ensured that Mary Eleanor, his only daughter, received a good education - an honour usually only bestowed on males during that time. He also left the entire estate to Mary Eleanor when he died, making her the richest heiress in Georgian England.

Mary Eleanor went on to become a trailblazer. She was known and loved by everyone but her fortunes changed for the worse when, after the death of her first husband, she was tricked into marrying an abusive sailor. Visitors can find out more about Mary Eleanor's story on Gibside's website: nationaltrust.org.uk/gibside

However, ultimately, Mary Eleanor triumphed in a divorce case that paved the way for the reform of English divorce and custody laws.
Through two contemporary art installations, open from 12 May to 30 September, Mary Eleanor's life and love of botany will be celebrated this year.
Solace and Freedom
Mixed media artist, Fiona Curran, will create a large-scale architectural folly which will be located near Gibside's orangery. Based on a nineteenth century plant and seed transportation box, the installation will house a variety of brightly-coloured, artificial exotic plants that will emerge overhead and spill out from the structure.

Sculptor Andrew Burton, Professor of Fine Art at Newcastle University, will draw inspiration from the 12 Georgian urns that once graced Mary Eleanor's orangery by creating 10 large-scale, vessel-like sculptures that will be placed at key sites around the Gibside estate. The sculptures reference different aspects of Mary Eleanor's life, her relationship and experiences at Gibside.

Both Andrew and Fiona's installations are produced as part of the 'Mapping Contemporary Art in the Heritage Experience', a major research project exploring the impact of new art in historic places, led by Newcastle and Leeds universities.

Judith King, part of Newcastle University's research team, said: "Artists can draw out stories that have been overlooked and hidden and present them back to visitors in unusual and unexpected ways.

"Mary Eleanor's life provided Fiona and Andrew with a rich foundation upon which they have responded in two very different ways, celebrating a woman who sought solace and freedom in developing botanical knowledge and collections for her beloved Gibside."
Women and Power is the theme for the second year of the Trust's 'Challenging Histories' programme. This national public programme aims to share, celebrate and unpick some of the more complex or hidden histories relevant to National Trust places.
Press release adapted with thanks from the National Trust
---
Latest News