Fine Art Professors elected to Royal Academy
Published on: 26 April 2018
Jane and Louise Wilson have been elected as a new Royal Academician in the category of Printmaking by the Royal Academy of Arts
National and international reputation
The sisters are joint Professor of Fine Art at Newcastle University, and have been working as an artist duo for more than two decades. Since 1990 they have gained a national and international reputation as artists working with photography and the moving image, installation in an expanded form of cinema and lens-based media.
Louise said: "We are delighted to be elected as Royal Academicians. It feels a tremendous honour to be recognised by our fellow artists in such a way."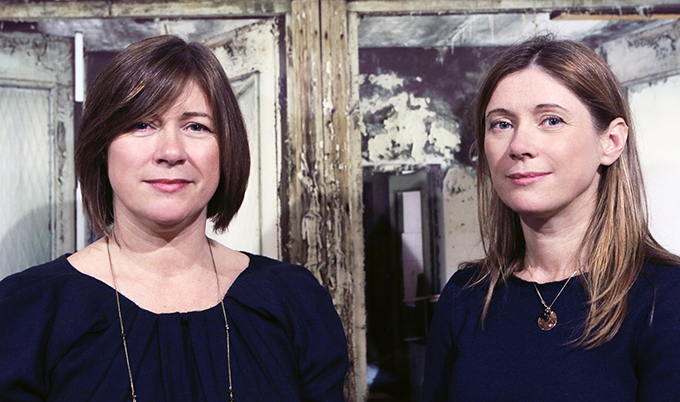 Recent projects
The news comes just days after it was revealed Jane had been appointed as a Trustee of Tate by the Prime Minister.
Jane and Louise are currently artists-in-residence on the island of Gapado in Korea. Their recent projects include a two-person exhibition and presentation of photographs, sculpture and video from the Sealander series at The J Paul Getty Museum, Los Angeles, California (2017) and the film installation Undead Sun (2014), commissioned by the Arts Council and the Imperial War Museum, London, to mark the centenary of the First World War.
Their early works centred on abandoned buildings, often imbued with the presence and ideology of the original occupants. They were nominated for the Turner Prize for their multi-screen installation Gamma in 1999.
The Royal Academy
The Royal Academy of Arts was founded by King George III in 1768. It has a unique position in being an independent, privately funded institution led by eminent artists and architects whose purpose is to be a clear, strong voice for art and artists. Its public programme promotes the creation, enjoyment and appreciation of the visual arts through exhibitions, education and debate.
It is governed by 80 Royal Academicians (RA) who are all practising artists or architects. On reaching the age of 75 they become Senior Academicians thus initiating vacancies for new Members. Elections are held at regular meetings of the General Assembly, when new Members are voted in by existing RAs.
Press release adapted with thanks from the Royal Academy of Arts
---
Latest News