Professor David Burn to be Northern Health Science Alliance chair
Published on: 18 May 2018
The Northern Health Science Alliance (NHSA) has appointed Professor David Burn, Pro-Vice-Chancellor of the Faculty of Medical Sciences, Newcastle University, as its new Chair-elect.
Professor Burn has an international reputation for his work in movement disorders, and in particular dementia associated with Parkinson's.
The NHSA is an alliance of the top Northern research universities, research-intensive NHS teaching hospitals and four Academic Health Science Networks (AHSNs). Its previous chair Professor Ian Greer, current Vice-President of the University of Manchester is to step down following his appointment as Vice Chancellor at Queen's University Belfast.
Professor Burn said: "I am delighted and honoured to have been elected as Chair of the Northern Health Science Alliance (NHSA) board and look forward to taking up the baton from Ian Greer. Ian has done a remarkable job over the past five years, along with NHSA CEO Dr Hakim Yadi, in putting the North of England and NHSA on the national and international political and economic map.
"I firmly believe that what you get out of something is directly related to what you put in For the NHSA to work most effectively we need all partners to be sat around the table on a regular basis.
"My aim is to work closely with all 20 organisations and develop the NHSA even further to benefit the health and wealth of the people of the North of England.
"I believe that by aligning the research and clinical strengths across our 16 NHS and academic partners, coupled with the innovation, dissemination and adoptive power of our four AHSNs, we can collectively undertake impactful research that produces outputs greater than the sum of our parts and also present a compelling case to industry to invest in the region. Through active engagement in the NHSA, each partner can benefit from this participation, and achieve more than they could on their own.
"In these turbulent and uncertain times the need for a strong, representative and collegiate NHSA is even more relevant for the North of England. I will do my best to serve the NHSA and to promote our collective interests at every opportunity."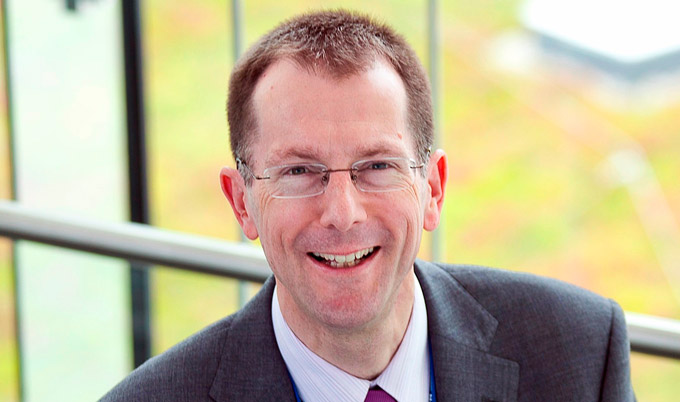 Next chapter
Dr Hakim Yadi OBE, CEO of the NHSA said: "We are delighted to have such an esteemed colleague as Professor Burn as our new Chair to guide and lead the Northern Health Science Alliance into its next chapter.
"His strong understanding of, and engagement with the NHSA's core purposes and the opportunities presented by the North of England working together in life sciences will be invaluable to our purpose of growing the region as a true powerhouse in health innovation.
"Through engaging with the Industrial Strategy and capitalising on its strengths in core areas such as ageing, clinical trials, digital health, medical technologies and cancer, among many others, we are confident in driving forward our mission for a healthier, wealthier North of England."
Professor Greer said: "I am delighted that Professor Burn is to take up the position of Chair of the Northern Health Science Alliance and I am confident through his stewardship it will continue to make excellent progress.
"I wish him and the NHSA the best going forward and I shall take great pleasure in continuing to watch its achievements."
Professor Burn is Professor of Movement Disorders Neurology at Newcastle University and Honorary Consultant Neurologist for Newcastle upon Tyne Hospitals NHS Foundation Trust. His first degree was at Oxford (Physiological Sciences), returning to his native North East for clinical training and early medical jobs, including neurology. After further neurology training and undertaking research in London (National Hospital for Neurology and Neurosurgery, Queen Square and Hammersmith Hospital) he was appointed as a Consultant Neurologist and Senior Lecturer in Newcastle in 1994.
He was previously Director of the Newcastle NIHR Biomedical Research Unit in Lewy body Dementia and National Speciality lead for Neurodegeneration in the NIHR Clinical Research Network. He is an Emeritus NIHR Senior Investigator, having previously been awarded Senior Investigator status for two consecutive terms) and currently chairs the NIHR Translational Research Collaboration for Dementia. Up until September 2017 David was National Clinical Director for Parkinson's UK. He is also President Elect for the Association of British Neurologists and a Trustee of the Multiple System Atrophy Trust and Parkinson's UK.
---
Latest News