Temporary closure of Great North Museum: Hancock
Published on: 11 May 2018
The closure is to allow for the installation of Which Way North, a special exhibition throughout the museum as part of this summer's Great Exhibition of the North.
Which Way North
Caroline McDonald, manager at the Great North Museum: Hancock, said: "We're very excited for people to see our contribution to the Great Exhibition. Which Way North explores the heart and soul of Northern England through stories about its pioneering artists, designers and innovators.
"The displays are throughout the building and feature hundreds of loans from around the UK, including such highlights as the last piano played by John Lennon and the iconic painting Whistlejacket.
"After much planning, we've taken the necessary step to close the museum temporarily to allow us to complete works safely, from building and rigging to installing the loan items. We reopen at 1pm on Friday 22 June and feel sure that Which Way North will be worth the wait."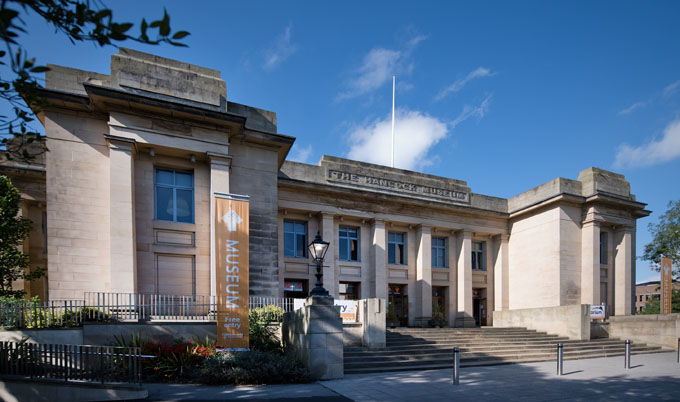 Great Exhibition of the North
Access to the museum's library and two learned societies (the Natural History Society of Northumbria and the Society of Antiquaries of Newcastle upon Tyne) is unaffected. Patrons are asked to enter by the side doors at the rear of the museum.
Further major loans for Which Way North are set to be revealed imminently. Which Way North has been made possible by National Lottery players, with funds awarded by the Heritage Lottery Fund.
The Great Exhibition of the North 2018 is 80 days of amazing exhibits, live performances, displays of innovation, new artworks and magical experiences. The Exhibition will tell the inspiring story of the North of England and how its innovators, businesses, artists and designers have shaped our present and are inspiring our future.
The Great North Museum: Hancock is run by Tyne and Wear Archives and Museums on behalf of Newcastle University.
---
Latest News