Bravo! Music students stage an opera
Published on: 3 May 2018
Newcastle University music students will be on song as they take to the stage at the Tyne Theatre and Opera House to perform Acis and Galatea
Wonderful opportunity
The second and third year undergraduates will be performing the baroque pastoral opera by the celebrated composer George Friedrich Handel of Messiah fame.

The 90 minute opera, which tells the story of the nymph Galatea, shepherd Acis and demi-god Polyphemus, celebrates its 300th anniversary this year and will also be performed at the National Trust's Seaton Delaval Hall in June, as part of the property's 300th birthday celebrations.
Newcastle University's Head of Performance, Dr Larry Zazzo, an internationally renowned counter-tenor, developed the idea as part of the music degree course.

"This is a really exciting opportunity for our students," he says. "It's the first time they'll have staged an opera as part of their degree and they get the chance to perform this wonderful opera in two fantastic settings, the Tyne Theatre and Opera House and Seaton Delaval Hall.

"The Tyne Theatre still has all its Victorian stage so the students will get the experience of being on stage and performing this piece in a more authentic setting. And in another nice link, Seaton Delaval Hall was designed by John Vanbrugh, who also designed the Queen's Theatre in London, the venue for many of Handel's operas in the 1720s."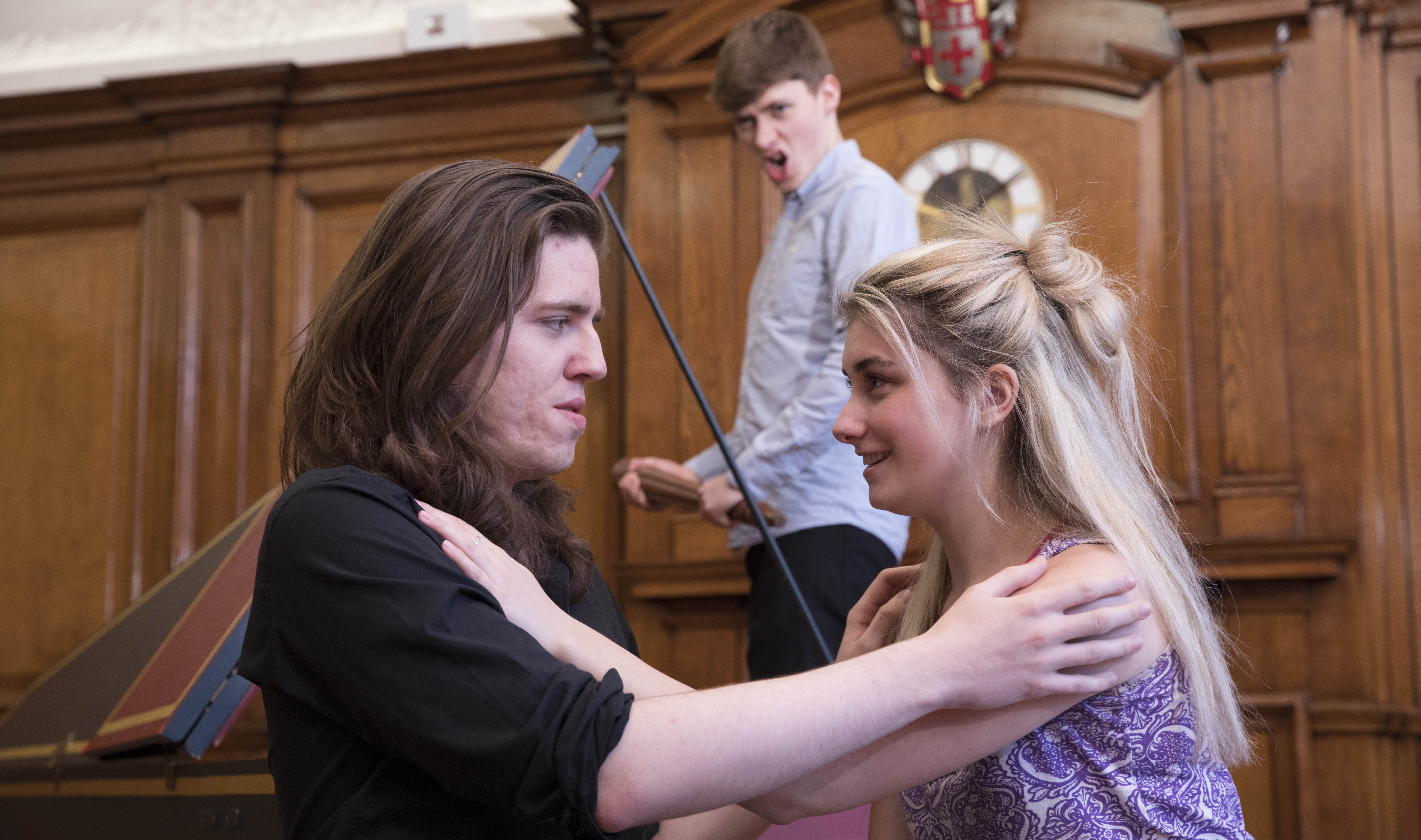 Incredibly talented
Dr Zazzo is looking forward to showcasing the students' talent. "Our students are incredibly talented and we've incorporated the diversity of their traditions into the performance," he says. "In addition to three very talented classically-trained principals, we have some wonderful folk musicians on our course, and incorporating a folk style into some of the numbers works beautifully with this music. Our set has been designed by Dr Irene Brown from the Fine Arts faculty, and we have authentic costumes created by Grace Bentley, a talented undergraduate from Birmingham City University's School of Fashion.

"This, together with orchestral players from across the North East makes it a wonderfully collaborative project on many levels."

And it is not just the students who are learning something new. "Although I've sung in opera houses all over the world", says Larry, "I've never staged an opera before, so I'm learning just as much from the students as they are from me."
Unique and memorable
Patrick Owston is playing Polyphemus. "This experience has been a challenging, yet exciting, one for me," he says. "Coming predominantly from a background of choral singing, this will be my first performance in a full scale operatic production. I hope to pursue a career as a professional soloist and this module has given me a good insight into what it is like to stage a production in a limited time frame and work with a director. I'm looking forward to the first performance at the Tyne Theatre and Opera House which promises to be a very unique and memorable performance."
Acis and Galatea will be performed at the Tyne Theatre and Opera House on 11 May and tickets are available here. It will take place at Seaton Delaval Hall on 15 June and tickets are available here.
---
Latest News