Newcastle tops national clinical research activity league table
Published on: 19 July 2018
Newcastle is the best performing in the country for volume of clinical research for the seventh year running.
The city topped the national league tables for the number of health research studies with a total of 550 studies supported by Newcastle University and Newcastle upon Tyne Hospitals NHS Foundation Trust, exceeding last year's record of 528.
The table also shows that 16,884 patients at the trust helped to shape the NHS of tomorrow by taking part in clinical research, a rise of 34% since the year before.
Newcastle University works closely with the Newcastle upon Tyne Hospitals NHS Foundation Trust for clinical trials.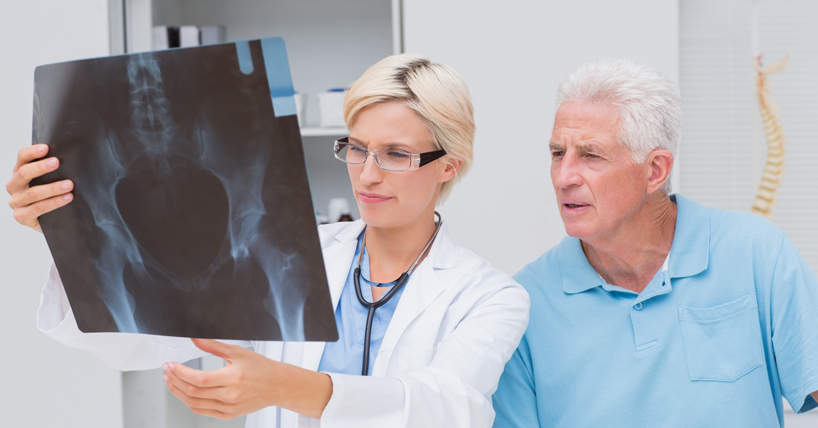 League table activity
The country's biggest increase in research activity involving commercial studies is at Newcastle upon Tyne Hospitals NHS Foundation Trust - up by 22% from 117 to 143, reflecting the city's reputation as a global hub for the fast-growing life sciences sector.
The 2017/18 NIHR Research Activity League Table is published by the National Institute for Health Research (NIHR) Clinical Research Network (CRN), the research arm of the NHS.
The league table highlights the extent of NHS research taking place in England, and the number of participants being recruited into studies.
Across the UK, 53% of NHS trusts and 48% of Clinical Commissioning Groups (CCG) regions increased their research activity contributing to the drive for better treatments for all NHS patients.
Trusts and CCGs across the North East have seen a surge in the number of people participating in research trials with a total of 42,450 people getting involved in 1,630 programmes - a rise of 23% from last year.
Dame Jackie Daniel, chief executive of Newcastle upon Tyne Hospitals NHS Foundation Trust, said: "We're thrilled to be leading the way nationally in clinical research once again.
"As a Trust, we are committed to delivering the best possible care to patients by investing in research which can help improve the lives of people not just regionally, but also nationally and internationally.
"If it wasn't for the continued hard work and dedication from our team of medical professionals we wouldn't be able to achieve all that we do in the clinical research field.
"Special recognition also has to go to all of the patients across the region who give their time to enable us to carry out this important research. Without them, none of this would be possible."
Professor Stephen Robson, from the Institute of Cellular Medicine at Newcastle University, is the clinical director at NIHR Clinical Research Network North East and North Cumbria.
An honorary consultant obstetrician at Newcastle Hospitals and professor of Fetal Medicine at Newcastle University, Professor Robson and his team recently carried out revolutionary in-utero surgery to save the life of an unborn baby after it developed a rare fetal condition.
He said: "It's fantastic to see all the region's trusts and CCG's being research active this year. There are lots of research opportunities available to patients across the North East and North Cumbria who are keen to take part in studies.
"We would encourage anyone who has an interest to speak to their GP, hospital doctor or nurse."
Collaboration is vital
Commercial research activity is also gaining momentum. Collaboration with industry is vital to enable the NHS to deliver first class clinical research, speeding up the development and availability of new treatments, therapies and diagnostics.
The number of NHS organisations offering patients the chance to participate in life sciences industry research rose across England - with 34% of NHS trusts and 28% of CCG regions increasing the number of commercial studies they supported.
Primary care research is also highlighted as part of the report, listing the extent of research activity happening in communities across the country.
Dr Jonathan Sheffield OBE, chief executive officer of the NIHR Clinical Research Network said: "By taking part in life sciences industry studies, patients are participating in new and innovative forms of treatment which will provide evidence for future improved care for all patients.
"The knowledge gained could provide the evidence to license new treatments in the NHS securing healthy lives for future generations.
"Partnerships between the NHS and the life sciences industry bring a range of benefits to the healthcare sector - giving trusts access to new treatments and funding for health research, while also boosting the wider economy each year through the development of cutting edge medical innovations."
Amongst this year's research studies and patient participation, are projects related to the National Institute for Health Research (NIHR) Newcastle Biomedical Research Centre (BRC). Along with Newcastle University, Newcastle Hospitals hosts the NIHR Newcastle BRC, which focuses on improving lives through world-class research in ageing long-term conditions.
It is one of 20 BRCs across England awarded major funding from the NIHR to carry out world-class translational research and experimental medicine that benefits patients.
To find out more about clinical trials available in your area visit https://www.ukctg.nihr.ac.uk/
Press release adapted with thanks to the National Institite for Health Research
---
Latest News