Bringing Innovation to Newcastle's Housing
Published on: 13 July 2018
New ways to build, power and tailor homes to make them more sustainable and desirable are showcased at an immersive exhibition.
Responsive housing
The Future Homes exhibition is part of the Great Exhibition of the North. Organised by community interest company Future Homes Alliance in conjunction with Newcastle City Futures and sponsored by Newcastle Building Society, it aims to answer two questions:
• If 4.5 million people in the UK are in fuel poverty while UK housing contributes 20% of all our greenhouse gas emissions, how can we power our homes in sustainable ways that keeps money in people's pockets?
• The NHS spends £435m annually on fall related injuries that happen in the home. How can we make our housing more accessible and adaptable so we can live independently for longer?
Two years ago, Newcastle University academics began working with key people from Newcastle City Council, Tyneside based business leaders and community groups. The aim was to engage and involve the broader community in the design of sustainable low/zero carbon desirable dwellings that incorporate the best of modern technology and provide flexible and adaptable space to meet changing user needs.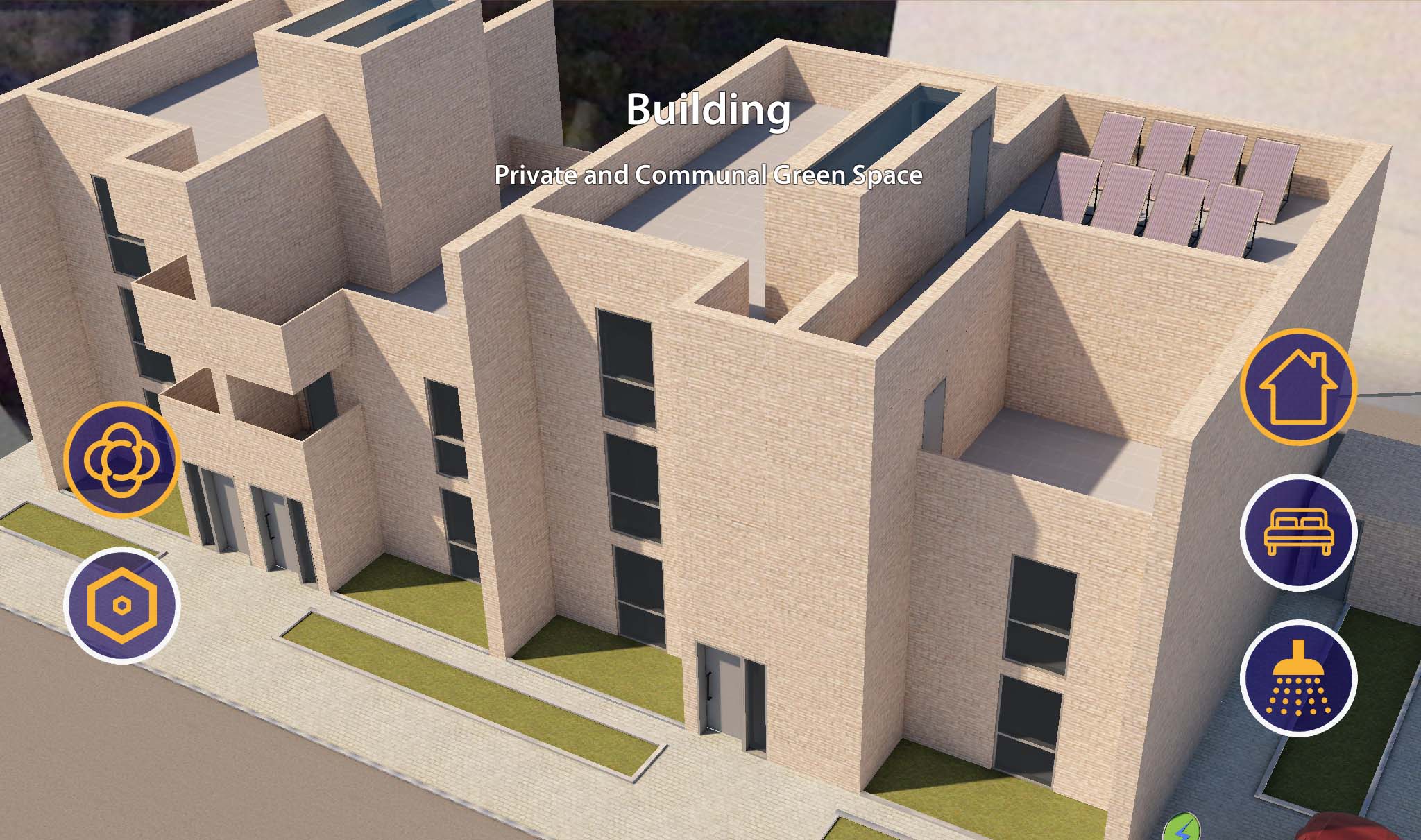 Technologies of today
What they have developed is not the stuff of science fiction, explains Future Homes Alliance academic lead Rose Gilroy, Professor of Ageing, Policy and Planning at Newcastle University. It is liveable solutions that offer people responsive housing in a community setting.
With investment partner Karbon Homes supported by Homes England, the company plans to develop 48 homes in the city centre ranging from 1 to 4 bedrooms, starting in 2019.
"Housing is so important in all our lives," said Professor Gilroy. "Here in Newcastle we are proving that we can develop great housing from research excellence, community voices and business innovation."
Explore these ideas and many more by stepping inside a virtual reality home and pay a visit to the demonstration space to see how technologies of today could transform our lifestyles tomorrow. Visit Future Homes at The Core, at Newcastle Helix, until 9 September.
Future Homes Alliance is a community interest company made up of Professor Rose Gilroy, Innovation Super Network, Ryder Architecture, Sustainable Communities Initiative and Zero Carbon Futures.
Press release by Future Homes Alliance
---
Latest News