Gogmagog: Voices of the Bells
Published on: 5 July 2018
Visitors are invited to experience a bell peal in an entirely different way with a unique art installation by an award-winning artist.
Holy Trinity Church
Gogmagog: Voices of the Bells is a new sound installation created by artist Matt Stokes. The installation, sited in the nave of the historic Holy Trinity Church in Sunderland, reinterprets a peal rung on its bells in 1898.

Whilst the bells are currently silenced due to the condition of the bell tower, a new version of the peal has been given life by local bell ringers, musicians, singers and choirs, drawing lyrics from the story of the church's historical social roles.

Holy Trinity Church, built in 1719, stands at the heart of a once-busy port in this part of the city. It played an important role in the life of people living in the area of what is now termed 'the Old Town'. However, by the 1980s, the congregation had dwindled and the church was put in the care of The Churches Conservation Trust, the national charity protecting historic churches at risk.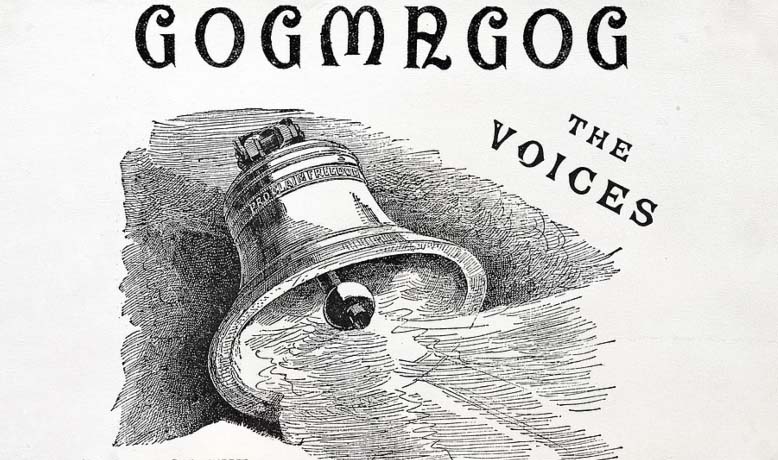 Mapping Contemporary Art
Gogmagog is part of an Arts and Humantiites Research Council funded research project, Mapping Contemporary Art in the Heritage Experience, which explores how contemporary art might change visitors' experience of a heritage site.

Led by a group of researchers from Newcastle and Leeds Universities, the project is interested in finding out whether creating and siting new art in heritage places can change the ways in which these important places are understood and enjoyed.



Triple Bob peal
In creating this installation, artist Matt Stokes explored the history of the church and gathered narratives from local residents and groups. Matt also researched an eight bell 'Triple Bob' peal, written for the church bells in the eighteenth century.

Part of this peal forms the basis of a new composition, developed in collaboration with musicians and presented via eight speakers in the centre of the church. Throughout the composition, handbells can be heard, interwoven with other instruments and vocals that help to describe the history of the church.

Gogmagog opens at Holy Trinity Church, in Church Street East, Sunderland, on 7th July from 12noon – 4pm. It runs until 23rd September. Admission is free.
Press release adapted with thanks from The Churches Conservation Trust.
---
Latest News