Times Higher Education Europe Teaching Rankings
Teaching at Newcastle University ranked in the top 10 in Europe
Published on: 11 July 2018
A survey of 30,000 students has placed Newcastle University among the best institutions for teaching excellence in Europe.
Published today (11 July), the Times Higher Education Europe Teaching Rankings place Newcastle University joint 9th out of over 240 participating institutions. The inaugural European Student survey has captured detailed responses from 30,000 students in more than 10 European countries.
Newcastle University scored highly across a range of categories, including opportunities to interact with lecturers, opportunities for collaborative learning, opportunities for social engagement, quality of the learning environment, access to learning materials, support for students to learn skills, and applying learning to the real world.
In addition, 93% of students indicated they would recommend the University to family or friends, while 90% confirmed that if they could start over again, they would still choose to go to Newcastle University.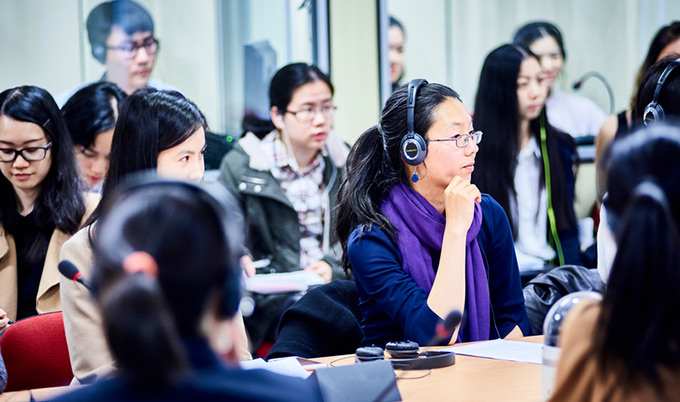 Long tradition of excellence in teaching
Professor Richard Davies, Pro-Vice-Chancellor, Engagement & Internationalisation, Newcastle University, said: "We are delighted that the University continues to be ranked highly in international teaching and student experience surveys and that students place us in Europe's top 10. This is a ringing endorsement of Newcastle University's long tradition of excellence in teaching - one which is already recognised in many different surveys and assessments and, most importantly, by our own students.
"This excellent ranking is a credit to the hard work and commitment of our staff and students. It highlights our key focus on investing in and delivering the best possible environment for education."
The survey is built on a wide range of criteria, covering not only student satisfaction, but students' engagement with learning, and how much students are challenged in the classroom.
Phil Baty, Editorial Director of global rankings at Times Higher Education (THE) said: "While teaching is perhaps the single most important mission of any university, no other international ranking focuses entirely on teaching and learning, placing student needs at its very heart. This initiative is an important world first, offering a much-needed fresh perspective on excellence in higher education. This is a great result for Newcastle University – demonstrating real world-class strengths in areas that are not recognised by traditional international rankings.
"Newcastle does well in our student engagement survey, demonstrating that its students feel stretched, challenged and stimulated by their courses, but it also scores well for its 'environment', based on the gender balance of staff and students on campus."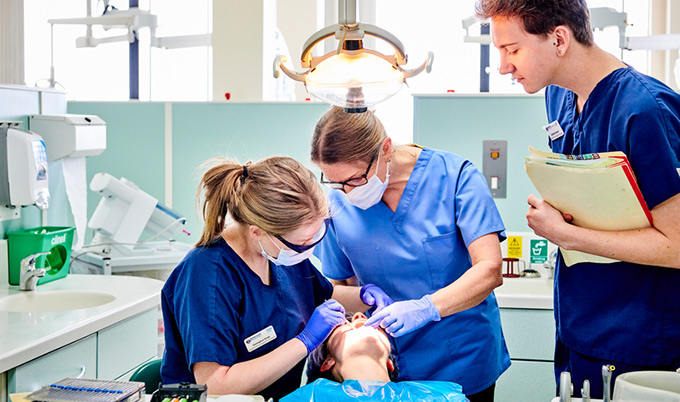 More than 90% of students would recommend Newcastle University to family or friends
Written feedback from students about their experience at University was also collected as part of the survey.
Physics student Ian Rye Carriegas said: "The lecturers on the course are brilliant. No matter the question, whether it be during a lecture or during office hours, they are more than happy, even excited, to answer any question you have. Very useful notes are provided as well as a wide range of available questions which are great practise material. As the Physics course is quite well sized right now, having personal contact with lecturers is amazing."
Ellie Burn, BSc Hons Agriculture undergraduate, added: "The teaching quality is faultless. Every one of my lecturers is extremely knowledgeable due to their positions in industry or research, and are all extremely friendly and approachable."
This latest result for teaching is consistent with the University's sustained success in a number of teaching and learning rankings, such as being one of the first institutions to achieve a Gold Award in the Teaching Excellence Framework (TEF).
Earlier in the year, Newcastle University moved up 20 places to joint 141st in the QS World University Rankings, while the Times Higher Education Student Experience Survey 2018 positions the University joint seventh in the UK, rising one place from 2017. This means the University is ranked in the country's top 10 for the fourth consecutive year.
The Times Higher Education Europe Teaching Rankings consider 13 individual performance indicators which are combined to create an overall score that reflects the broad strength of each institution. The performance indicators are grouped into four key areas: Engagement (does the institution effectively engage with its students?); Resources (does the institution have the capacity to effectively deliver teaching?); Outcomes (does the institution generate appropriate outputs for students?) and Environment (is the teaching and learning environment inclusive?).
Find out more how you get a world-class education at the University's city-centre campus, in one of the UK's favourite cities. https://www.ncl.ac.uk/study/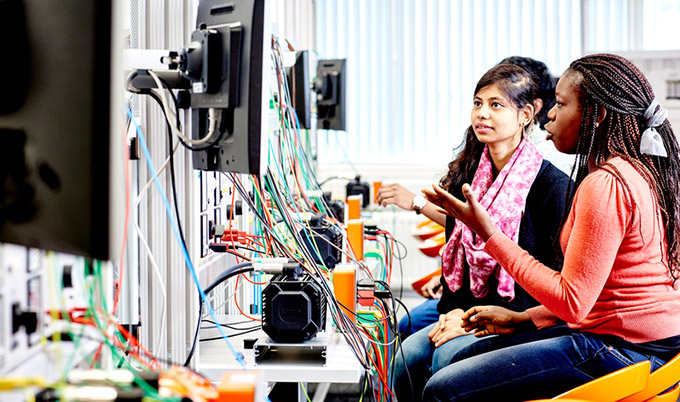 ---
Latest News