Newcastle climate scientist given international honour
Published on: 9 August 2018
A Newcastle University scientist has been given international recognition for her outstanding contribution to climate science.
Expert in climate change impacts
Professor Hayley Fowler has been made a Fellow of the American Geophysical Union (AGU), an honour given to individual AGU members who have made exceptional scientific contributions and gained prominence in the fields of Earth and space sciences.
Professor Fowler (pictured) is an expert in the impacts of climate change on water systems, specialising in recent trends in climate extremes and their impacts on future projections of flood and drought risks.
She has been instrumental in the analysis of climate models and the development of new techniques to bridge the gap between modellers and users of climate information. Her latest work focuses on improving projections of extreme rainfall events and improving catchment area models to better understand how intense rainfall will affect individual and multiple areas.
Professor Fowler said: "I am truly honoured to be recognised by my peers and to be made a Fellow of the American Geophysical Union. I intend to continue my research on understanding changes in extreme rainfall events around the world, which is very important in providing the guidance needed for climate adaptation of our infrastructure systems to cope with the changes to flash flood risk resulting from global warming."
Fellows are nominated by AGU members, and each year less than 0.01 percent of the total membership of the AGU is given this honour.
Eric Davidson, AGU President, said: "AGU Fellows are recognized for their outstanding contributions to scholarship and discovery in the Earth and space sciences. Their work pushes the limits of human knowledge by helping to understand better the complex world and universe around us and to build the knowledge base for a more sustainable future. The rich diversity of disciplines and career backgrounds of this year's Fellows is evidence of the great scholarship, depth and breadth of knowledge, and profound scientific curiosity of AGU's global membership of more than 60,000. We are pleased to recognize and honour the newest class of Fellows for their significant and lasting contributions to the Earth and space sciences."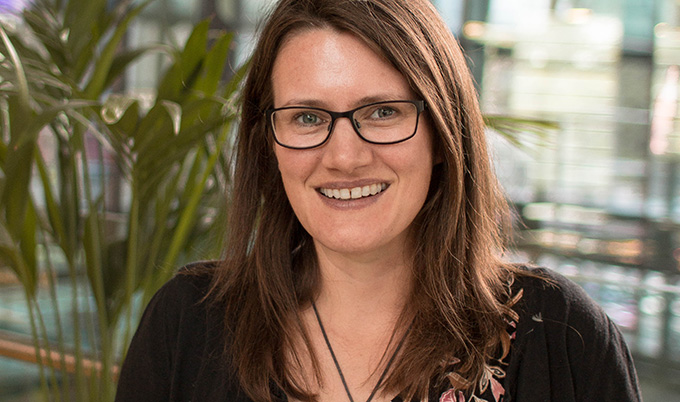 ---
Latest News