Tombola – bingo with an Italian flavour on Tyneside
Published on: 17 August 2018
For more than 20 years a group has quietly been bringing a little bit of la Dolce Vita to a very British pastime.
Associazione Amici D'Italia
The Associazione Amici D'Italia gather every Tuesday morning at the Tyneside Irish Centre to play bingo. And now they will be gracing the silver screen after becoming the subject of a film by Newcastle University PhD student Simona Palladino.
The players are aged 60 and over and make bingo - known as tombola in Italy - bella, by speaking Italian and singing Italian songs. The stakes aren't very high, just 10 pence a game, but it's the social aspect that makes it special.
"My research looks at what it means to be an older migrant and what makes a place home," says Simona, originally from Campobasso in central Italy. "And I found out about the bingo club after speaking to Italians living on Tyneside for my research. The first participant introduced me to her everyday life, and the community setting plays an important role for her. It's a sort of hidden place, so if you're not part of the community you would never know it was there."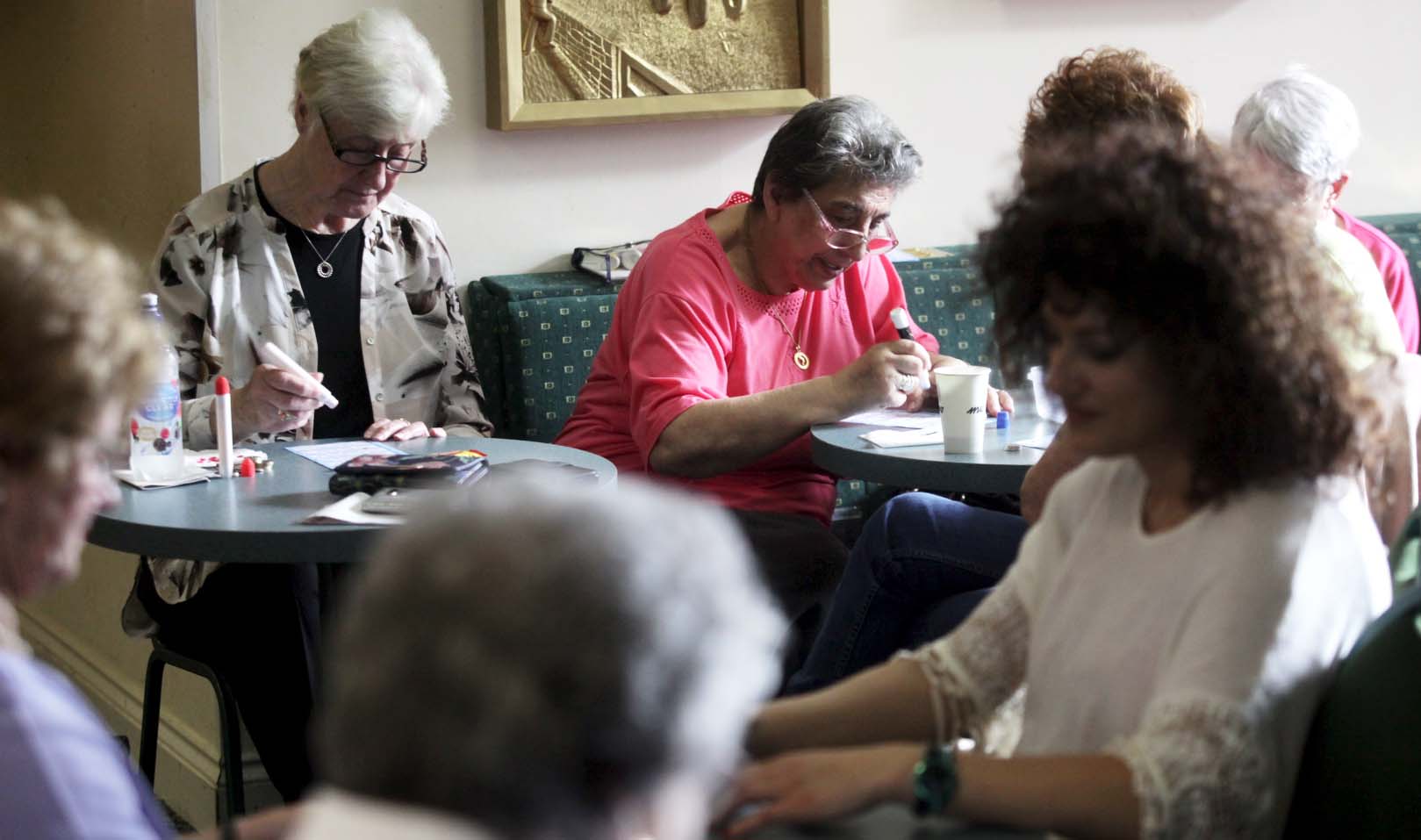 Tombola
The Associazione Amici D'Italia attracts bingo players from across Tyneside and further afield. Carlo Rea arrived in the North East when he was 11-years-old. Originally from the Lazio region of Italy, he is one of the organisers of Associazione Amici D'Italia. "We set the group up more than 20 years ago because it was becoming obvious that some of the first generation migrants were starting to become isolated," says Carlo, from Ponteland.
"At first it was hard to get some of them along but eventually they did. Our meeting lasts for three hours. We spend an hour-and-a-half socialising and then we play bingo, or tombola as it's called in Italy, for the rest of our session. We used to call the numbers out in Italian and English but as more and more English people started coming along - members were marrying them - we started just shouting the numbers out in English as it was taking too long to play the games.
"It's good to keep in touch with other people with an Italian background. Simona's like everyone's adopted daughter, we're always trying to marry her off! She's been coming here and playing bingo with us for around three years now and she fitted in straight away."
Attachment and belonging
The film has been produced in association with Newcastle University's Institute for Creative Arts Practice, Engage FMS and Film at Culture Lab. Simona says her research, which she is carrying out at the University's Institute for Health and Society, has shown that social aspects of the environment are important for ageing migrants' sense of attachment and belonging in the place they've moved to - something the bingo club does very well.
"I decided to make the film after looking at new ways of communicating the research in more accessible way for a wider audience," she says. "The community at the club are so friendly and welcoming I thought a film about them would be a great way to show what I had found."
Age is just a Bingo Number will be shown at the Boiler House at Newcastle University at 6.30pm on 31 August. The screening forms part of the University's 'Inspired by' Great Exhibition of the North programme. The event is free but must be booked in advance.
---
Latest News