Realising Opportunities expansion
Newcastle-led social mobility partnership welcomes new member
Published on: 1 August 2018
An innovative, national scheme which supports under-represented groups getting into leading universities is to expand.
Realising Opportunities (RO), the Newcastle University-led innovative collaboration of leading research intensive universities, has announced that that Queen Mary University of London has joined the scheme.
To date, over 6,000 very able students from backgrounds under-represented in higher education have taken part in RO, and Queen Mary's involvement will allow greater reach in London. The scheme's newest partner brings a depth of knowledge and experience in working with under-represented groups and a commitment to widening participation at research-intensive universities.
Professor Chris Day, Vice-Chancellor and President, Newcastle University, said: "I am delighted that Queen Mary University of London is joining the Realising Opportunities Partnership. We are committed to widening participation and fair access and are proud to be leading this innovative collaboration of universities which is showing real impact on progression to research-intensive universities for under-represented young people. We look forward to working alongside Queen Mary to enable more students to take part in the RO Programme."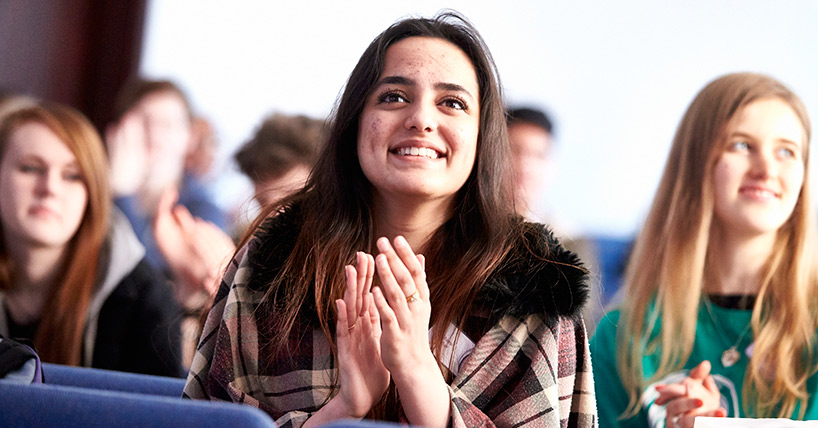 Realising Opportunities
UCAS 2017 cycle data shows that students from the backgrounds most underrepresented in higher education (HE) are 5.5 times less likely to enter a higher tariff provider than those from the most advantaged backgrounds. Realising Opportunities brings universities together to deliver a national solution to narrowing this gap.
Professor Stephanie Marshall, (Interim) Vice-Principal for Education at Queen Mary, said: "We are thrilled to be joining the Realising Opportunities Partnership, and to help this important initiative achieve greater reach in London. Queen Mary is wholly committed to values of equality, diversity and social justice: we believe that higher education can enable an inclusive society that champions public good."
RO universities share expertise and best practice to deliver a programme of events, activities and support for students. The RO programme is specifically designed to assist students' progression to a research intensive university and support the development of skills vital for successful study in higher education. Involvement in the programme is recognised by the universities involved with a lower offer through UCAS, which acknowledges the academic component the students must complete and their commitment to skills development.
RO has seen great success to date. At a time when the DfE report only 18% of state school students – including those from advantaged backgrounds - progressed to the top third of UK institutions, 31% of RO students ready to progress to HE have gone to research intensive universities with 72% progressing to higher education generally.
Furthermore, RO students are successful when they reach higher education with students achieving First and Upper Second Class honours degrees at better rates that the national averages.
Helping students make an informed choice
Robert Milthorpe, a former RO student who attended school in Pontefract, Yorkshire and studied for his first degree at King's College London. Now a Regulatory Analyst for KPMG, Robert commented on RO's latest expansion saying: "During my university applications, the prospect of studying in London was both daunting and exciting. Realising Opportunities provided me with the resources and insights required to make an informed choice...and I didn't look back.
"The range of people and opinions I met through Realising Opportunities meant that I was ready to pick a university that was right for me and my interests. The addition of Queen Mary to the RO fold widens the already impressive range of institutions on offer to RO students. Students from across the U.K., from a variety of backgrounds, can now benefit from the increased exposure to the fantastic universities on offer in London, broadening their horizons and helping them to fulfil their potential."
This expansion will allow Realising Opportunities to widen its reach in London, and to give more students the opportunity to take part in the RO programme and bring further expertise to the collaboration.
---
Latest News