Prestigious role for Newcastle University's Vice-Chancellor
Published on: 25 September 2018
Newcastle's Vice-Chancellor and President, Professor Chris Day, has been appointed to a national role in helping to shape and influence the strategic development of UK health research policy.
Professor Day will take up the prestigious appointment of Chair of the Office for Strategic Coordination of Health Research (OSCHR) from October this year.
Established in 2006, the OSCHR brings together publically-funded health research funders, the NHS, life sciences industry sector, and medical research charities, to maximise the health and economic benefits arising from public investment in UK health research.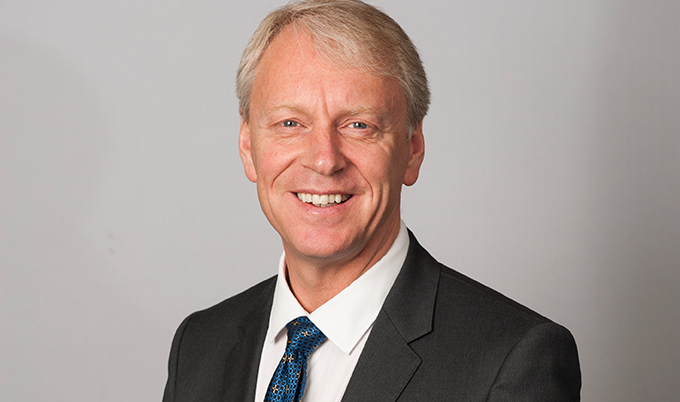 Prestigious role
Professor Day's appointment was made jointly by the Secretary of State for Health and Social Care and the Secretary of State for Business, Energy and Industrial Strategy.
Professor Day said: "I am honoured to lead such an influential board tasked with maintaining and deepening the strong partnerships that exist between the UK publicly funded health research funders - principally the MRC and NIHR - and the NHS, the life sciences industry sector and medical research charities.
"It is difficult to think of a more challenging, and yet exciting, time to lead the OSCHR Board given the challenges of Brexit, the pressure facing NHS funding, increasing multi-morbidity and an ageing population.
"On the other hand, there are enormous opportunities presented by increased public funding for research and innovation, the formation of UK Research and Innovation (UKRI) , and the Government's Industrial Strategy, including the Life Sciences Sector Deal."
Professor Day will take on this role for up to three years alongside his day job as Vice-Chancellor and President of Newcastle University.
As Chair, he will lead the Board on providing advice to BEIS, HM Treasury, URI and the devolved administrations on the further development of the UK's health research policies.
The Board will also provide advice on foresight of potential impacts and opportunities in relation to the changing UK environment and EU exit for health research.
Considerable experience
Professor Day has considerable experience of leading discussions on policy as well as engaging with stakeholders in the public, private, voluntary and community sectors to promote health research.
Prior to becoming the Vice-Chancellor and President of Newcastle University, he was Pro-Vice-Chancellor of the University's Faculty of Medical Sciences, chairing its Executive Board and serving as a Non-Executive Director of Newcastle Hospitals NHS Foundation Trust.
Outside Newcastle, he chaired the Clinical Medicine Panel of the 2014 Research Excellence Framework, was Vice-president (Clinical) of the Academy of Medical Sciences and Deputy Chair of the Executive Committee of the Medical Schools Council.
He was also a founding board member of the Academic Health Science Network for North East and North Cumbria and a founding member of the Board of the Northern Health Science Alliance.
Professor Day has spent 13 years on Boards and Council of the Medical Research Council, as well as being founding Director of the NIHR Biomedical Research Centre in Ageing and a trustee of a local healthcare charity.
Clear vision
In a letter to Professor Day, Health and Social Care Secretary Matt Hancock and Business Secretary Greg Clark said: "We are delighted that Professor Chris Day will take on this role.
"He has demonstrated a clear vision for moving OSCHR on to a new phase, with a strong focus on bringing together the multiple strands that make up the UK's vibrant health and life sciences sector.
"This appointment provides an extraordinary opportunity to play a real part in shaping and influencing our society and to make decisions that affect all our lives."
---
Latest News