Upward move for Newcastle University in latest World Ranking
Published on: 26 September 2018
Newcastle University, UK, has moved up four places to 171st in the world in a leading guide of global universities.
Published today (26 September), the Times Higher Education World University Rankings 2018-2019 place Newcastle University joint 171st in the world, up from its position of 175th in 2017, and its highest position in seven years.
The University scored highly in the research citations and international outlook sections of the survey. It is ranked 93rd in the world for international outlook, which measures the proportion of international staff, proportion of international students and the scale of international co-authorship.
Professor Chris Day, Vice-Chancellor and President, Newcastle University, UK, said: "We are proud that our internationally excellent research and teaching across all of our three faculties continue to be ranked so highly in this influential ranking.
"Our performance reflects our commitment to delivering the best possible environment for research and teaching. This ambition is supported by our five-year £500m programme of investment in quality facilities for learning, teaching and research."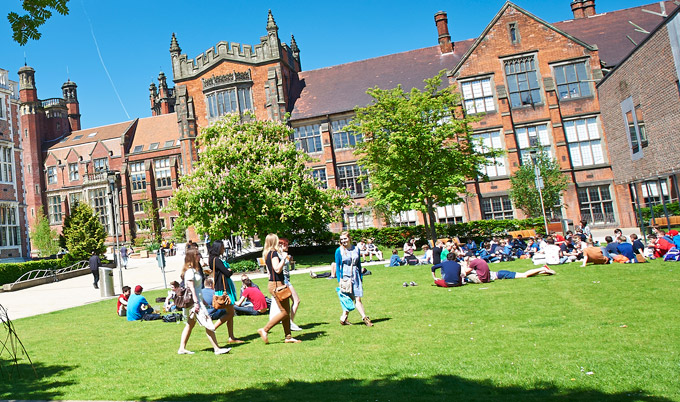 £500m investment
The £500m investment is broadening the University's educational portfolio and has brought an additional 400 members of academic staff to Newcastle. It has supported the opening of the School of Pharmacy in 2017, the launch of Sport and Exercise Science degree and the Power Engineer Integrated Degree Apprenticeship.
This sustained period of investment has brought a range of building projects as well, including £32m in new sports facilities and a £35m Learning and Teaching Centre on Newcastle Helix. Recently completed, the £75.5m Park View Student Village, which replaces the former Richardson Road accommodation, welcomed its first cohort of 1,300 student residents this week.
Latest rankings data follows on from the announcement that Newcastle is in contention for University of the Year in the prestigious Times Higher Education awards 2018. The University is also shortlisted for International Impact and Outstanding Contribution to the Local Community awards.
The ranking sits alongside the University's strong performance in other international league tables, including the QS World University Rankings, which saw Newcastle move up to 141st in the world – a rise of 20 places.
Newcastle University was ranked 20th in the world in the prestigious Times Higher Education Golden Age University Rankings 2018. Evaluating 200 institutions from 44 different countries, the Golden Age University Rankings cover universities established in the two decades between 1945 and 1967.
Times Higher Education World University Rankings evaluate universities across all of their core missions: teaching, research, knowledge transfer and international outlook. The rankings guide encompasses 1,258 top universities in the world, making it one of the biggest and most influential international league tables.
---
Latest News