Hadrian's Wall given stepping stone by National Lottery
Published on: 4 October 2018
Experts at Newcastle University have been given a National Lottery grant of £1.17m to work with community volunteers to help protect, preserve and interpret the remains of Hadrian's Wall.
Community monitoring
Stretching from one side of the country to the other, the impressive UNESCO World Heritage Site is currently at risk from modern threats such as severe weather, tourism and invasive plant species, including Roman cemeteries and the unparalleled Vallum earthworks.
As part of the Community Archaeology Project (WallCAP), volunteers from along the wall's 135km length will be trained in skills such as digital surveying, including terrestrial laser scanning, at various sites to understand more about its condition, as well as conservation and geological work so that they can help prevent further deterioration.
WallCAP will also address the question, Where is our Wall? encouraging people to solve the mystery of the missing stones from Hadrian's Wall. Over 1500 years, stone quarried by the Romans have been taken to build local houses, farms, field walls, churches and castles. Using the latest digital and scientific techniques, communities will help uncover the stones and discover how the Wall has been used to shape the landscape around them.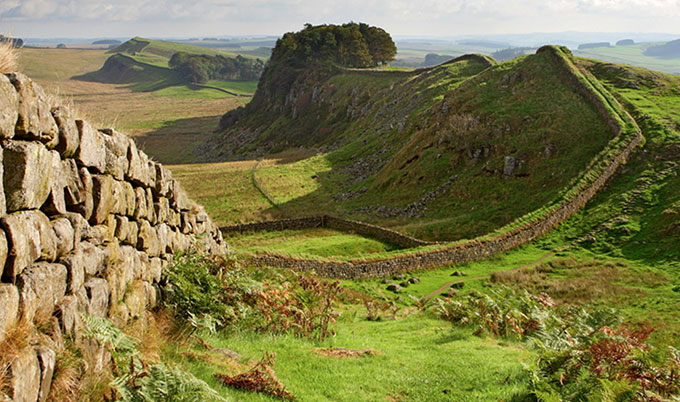 Vital part of landscape
Dr Rob Collins, WallCAP project manager and Lecturer in Archaeology, Newcastle University, said:
"Hadrian's Wall has been a vital part of our landscape for the past 1900 years. Thanks to funding from The National Lottery, we will be able to better understand the position of the Wall in the current working landscape, and ensure that the monument will be enjoyed by future generations of local communities and visitors."
Anyone interested in volunteering WallCAP can register at https://wallcap.ncl.ac.uk/
Today's announcement also includes a project to address the lack of awareness around the Antonine Wall, which stretches between the firths of Forth and Clyde in Scotland.
Ros Kerslake, Chief Executive of the Heritage Lottery Fund, said:
"Thanks to funding from The National Lottery, what were once built as barriers will now bring communities together to explore and celebrate their shared heritage. The Romans left us an incredible legacy from buildings and roads to language and currency. The legacy of the initiatives announced today will be that these internationally-important ancient monuments, and the fascinating history they tell, will be better understood and cared for by their communities well into the future."
---
Latest News