Insights autumn programme
Insights public lectures return for new season
Published on: 1 October 2018
Newcastle University's popular Insights public lectures series returns with speakers and topics covering issues ranging from gender sensitive cities to an appraisal of the RAF in its centenary year.
Black History Month
The Autumn programme opens on Tuesday 9 October with Professor James Down, of Connecticut College. Taking place during Black History Month, his talk will explore how tens of thousands of formerly enslaved African-Americans died from disease, exposure and malnutrition at the moment of freedom during the American civil war.
Also taking place during Black History Month, on 18 October Professor Celeste-Marie Bernier will discuss how Frederick Douglass, an emancipated African-American slave whose freedom was bought with money raised by two Newcastle women, set about reconnecting with his family. The talk will draw from never before seen photographs and letters to understand the struggle for survival and freedom.
On Thursday 11 October, Marion Roberts, Emeritus Professor at the University of Westminster will talk about how city planners are bringing gender equality into urban design and if there is more for academics, practitioners and policymakers to do.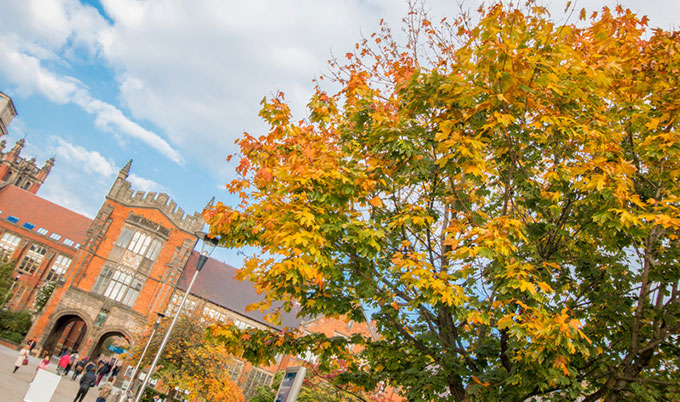 Topical and thought-provoking
Other highlights of the new programme include Air Chief Marshal Sir Richard Johns, former Chief of the Air Staff, evaluating the contribution of the RAF over the last 100 years in a talk on 6 November.
And on 13 November, Newcastle University's own Professor Clare Bambra will discuss the international, regional and local health divides that illustrate how where we live influences how long we live.
Writer and columnist George Monbiot will explore how a new story is needed to re-engage people in politics in a positive way and replace a toxic ideology of extreme competition and individualism in his talk on 22 November.
Professor Eileen Kaner, Co-Chair of Insights Public Lectures, said: "Insights public lectures are renowned for presenting a diverse line up of topical and thought-provoking talks from speakers who are at the forefront of their area of expertise. This new season of talks explores a broad range of issues and promises to be a lively and informative programme."
New voices
The Autumn programme features presentations by students from all three of the University's faculties, whose achievements will be showcased as part of a celebration of student research scholarships and expeditions. In a change to the date previously advertised, this event will take place on 21 November.
And on 27 November, early career researchers from the Faculty of Humanities and Social Sciences will talk about their research and the new ideas they are exploring.
All Insights public lectures are free and open to all and most take place at 5.30pm in the Curtis Auditorium of the University's Herschel Building, opposite Haymarket Metro, Newcastle. All seats are allocated on a first-come, first-served basis.
For the full Insights programme, visit www.ncl.ac.uk/events
---
Latest News