Cooking up design of the future – NICA supports Student Design Awards
Published on: 8 October 2018
The National Innovation Centre for Ageing (NICA) is sponsoring the Royal Society of Art Student Design Awards, challenging designers to tackle pressing social, environmental and economic issues.
This year's 'Beyond the Kitchen Table' brief asks student and recent graduate designers to develop new products and spatial designs for our kitchens of the future, which play a vital role in supporting healthy ageing and socialisation across the generations.
The importance of design thinking and design practice is integral to the thinking of the National Innovation Centre for Ageing, based at Newcastle University, because of the central role it has in the UK in driving innovations for an ageing population.
Multigenerational design in the kitchen space can empower people across the life course to stay healthy and active for longer. Through the RSA's Student Design Awards programme, the National Innovation Centre for Ageing is continuing to support the next generation of innovative designers.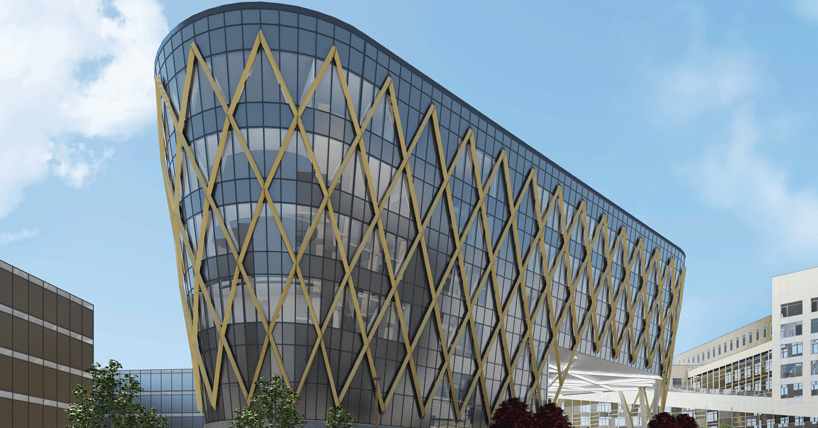 Changing needs
Professor Patrick Bonnett, Development Director at the National Innovation Centre for Ageing said: "We know that population ageing is a worldwide phenomenon but often it's only when we think about what that means for us on an everyday basis that we can start to understand the impact this is having. The kitchen is a great starting point as it should support our changing needs as we age, but also inspire healthy and sociable behaviours.
"The National Innovation Centre for Ageing is delighted to be working alongside businesses including Blum, Symphony, Blanco, Kessebohmer and the Kitchen Education Trust to support the next generation of designers create new consumer products and services. These will support people to remain healthy, active, independent and connected to their communities.
"We are looking forward to seeing the fantastic designs produced by all the talented students in this innovative award programme."
Rebecca Ford, Head of Design Programme at the RSA, said: "Excellent design can bring huge social benefits – whether that's helping the most vulnerable lead more active lives or addressing the loneliness crisis.
"The RSA's Student Design Awards reward and support the next generation of innovators and help put social impact at the heart of design thinking.
"From rethinking our approach to food and farming, through to transforming emergency healthcare, we're on the hunt for the next generation of creative problem solvers who combine social impact with the best of design thinking."
About the RSA Student Design Awards
The RSA Student Design Awards is a global curriculum and annual competition for higher education students and recent graduates run by the RSA, a globally renowned charity committed to finding innovative, practical solutions to social problems.
They work closely with industry partners to develop the briefs, help colleges and universities embed them in their curricula, and support participants through workshops and mentoring.
Winners are rewarded with cash prizes, paid industry placements, complementary RSA Fellowship and a range of other benefits to kick-start their careers.
How to get involved
The Student Design Award briefs have now been launched and details can be seen on the RSA website here
The competition will open for submissions in January 2019 and responses can come from individuals and teams, and any discipline or combination of disciplines – from product, communication and service proposals to spatial and environmental solutions.
---
Latest News