London Design Award 3D printing of corneas
First 3D printed human corneas win design award
Published on: 23 November 2018
A technology developed by scientists at Newcastle University allowing human corneas to be 3D printed has won Gold at the 2018 London Design Awards.
The technique could be used in the future to ensure an unlimited supply of corneas.
As the outermost layer of the human eye, the cornea has an important role in focusing vision. Yet there is a significant shortage of corneas available to transplant, with 10 million people worldwide requiring surgery to prevent corneal blindness as a result of diseases such as trachoma, an infectious eye disorder.
In addition, almost 5 million people suffer total blindness due to corneal scarring caused by burns, lacerations, abrasion or disease.
The proof-of-concept research published earlier this year reports how stem cells (human corneal stromal cells) from a healthy donor cornea were mixed together with alginate and collagen to create a solution that could be printed, a 'bio-ink'.
Using a simple low-cost 3D bio-printer, the bio-ink was successfully extruded in concentric circles to form the shape of a human cornea. It took less than 10 minutes to print.
The stem cells were then shown to culture – or grow.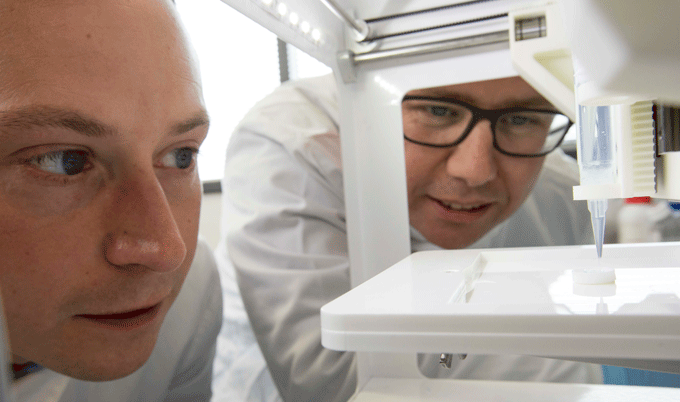 Innovative work recognised
The scientists, including Abigail Isaacson from the Institute of Genetic Medicine, Newcastle University, also demonstrated that they could build a cornea to match a patient's unique specifications.
The dimensions of the printed tissue were originally taken from an actual cornea. By scanning a patient's eye, they could use the data to rapidly print a cornea which matched the size and shape.
The London Design Award celebrates creative and innovative design for either a component or overall product. In awarding the Gold Award for Product Design-Medical, the panel considered aspects that relate to human usage, aesthetics, selection of components and materials, and the resolution of assembly, manufacturing and the overall function.
Che Connon, Professor of Tissue Engineering at Newcastle University, who led the work, said: "When the innovative nature of work, like this, is recognised, it is a great source of encouragement to our small team and highlights the world leading ocular surface regenerative biology undertaken at Newcastle University.
"The potential of the technology is huge and could one day restore the sight of millions worldwide.
"We're delighted to recieve the Gold Award in the Product Design – Medical category."
The 3D printed corneas will now undergo further testing and it will be several years before we could be in the position where they can be used for transplants.
Professor Connon adds:"What we have shown is that it is feasible to print corneas using coordinates taken from a patient eye and that this approach has potential to combat the world-wide shortage."
Read further information about the bioprinting technology and the academic paper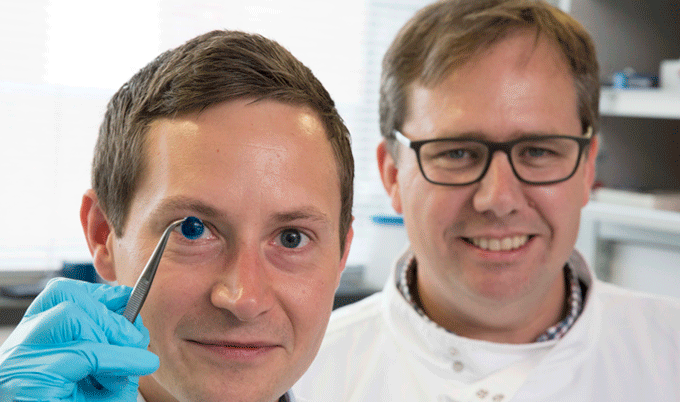 ---
Latest News