Turner Prize winning artist to speak at Newcastle University
Published on: 8 November 2018
Lubaina Himid is giving her talk Inside the Invisible next week.
Racism and post-colonialism
She made history when she won the Turner Prize in 2017, becoming both the eldest and the first black female artist to win the coveted and most famous award in art.

Her work addresses issues of racism and post-colonialism. Naming the Money, which formed part of her Turner Prize winning submission, was commissioned by Newcastle University's Hatton Gallery in 2004. Naming the Money was made up of 100 life size, cut outs painted, collaged and surrounded by an operatic soundtrack, and explored issues of forgotten histories, race and identity.

She recently staged an exhibition at Baltic: Centre for Contemporary Art. Our Kisses Were Petals was made up of pieces of fabric, which use the patterns, colours and symbolism of the Kanga, a vibrant cotton fabric traditionally worn by East African women.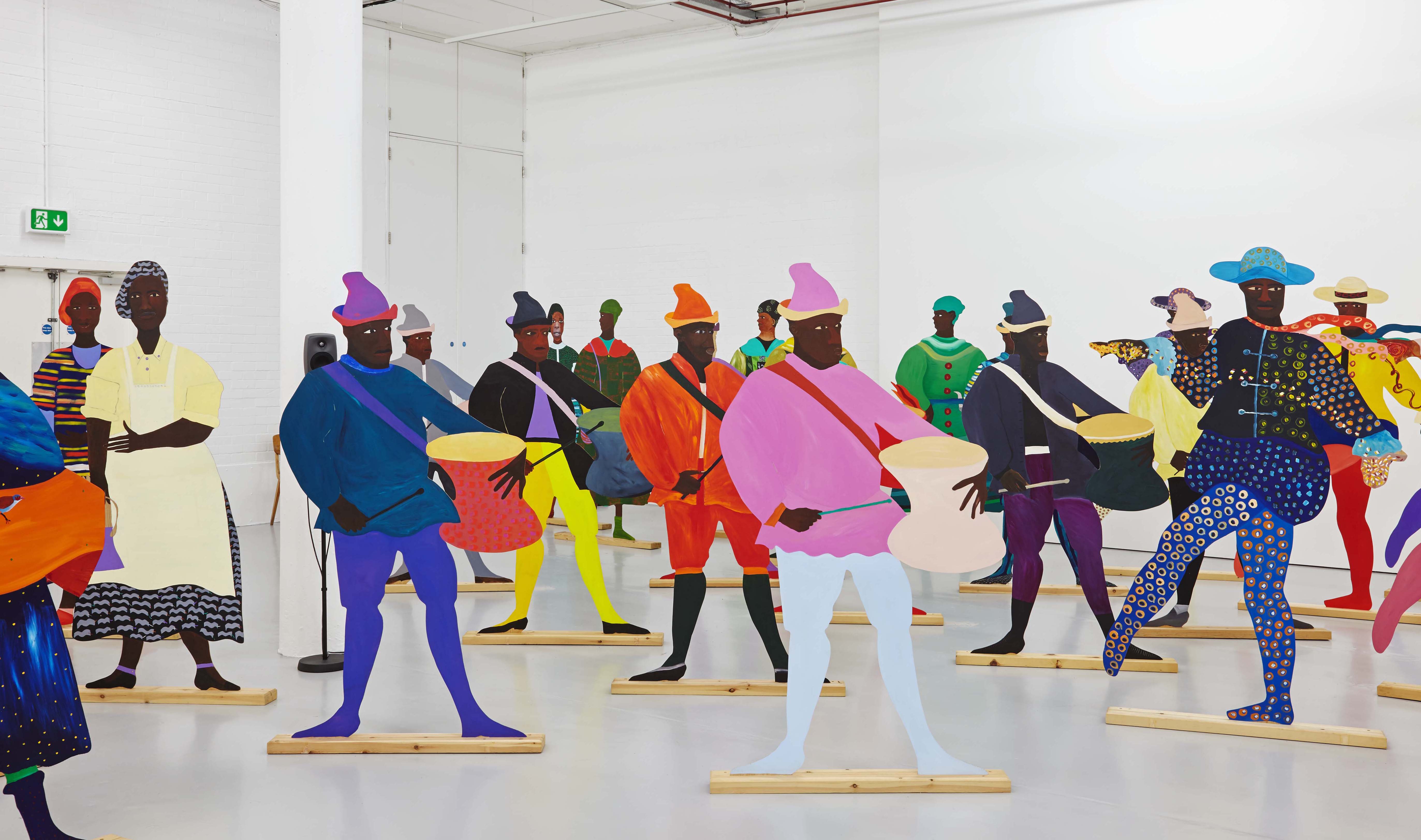 Massive influence
"I'm looking forward to coming to Newcastle University not only to talk to students and other interested audiences but also to revisit the wonderful space in which I first exhibited Naming the Money," said Lubaina. "My project Our Kisses are Petals at Baltic was for me the highlight of my Turner Prize year and I'm very keen to keep in close touch with the city of Newcastle and its many creative practitioners."

Her talk is being presented by Newcastle University's School of English Literature, Language and Linguistics, and is the latest in the visiting speaker series that the school organises each year.

Organiser Dr Hannah Durkin said: "I feel so lucky to be able to welcome Lubaina Himid to Newcastle University as part of the Literature Visiting Speakers Series. She's an amazing artist who's done incredible work to champion Black British art and art in the North. Her paintings, prints and installations are ground-breaking in their efforts to tell forgotten Black histories and have been a massive influence on the scholarship of me and many of my colleagues.
"We're especially grateful to her for taking the time to speak to us less than a year after her Turner Prize win and so soon after her solo exhibition at the Baltic this summer."

Her talk is free and takes place at 5pm on Wednesday, 14 November in the Curtis Auditorium, Herschel Building.
---
Latest News