Leading art expert is made Visiting Professor
Published on: 14 November 2018
A top international curator and arts consultant is bringing his expertise to Newcastle University.
Innovative research and creative projects
Matthew Jarratt, who has worked with world-famous artists including renowned sculptor Anish Kapoor, has been made a Visiting Professor of Practice.
His role within the Newcastle University Institute for Creative Arts Practice (NICAP), will see him use his experience in the Chinese art world to look at how the University can build upon its existing relationships in the country and raise the profile of its global work with arts and culture.
"It's fascinating for me to be working with Newcastle University as it sets out its strategic vision and ambitions as a globally inclusive institution," says Matthew. "Over the last five years I have been curating and delivering a couple of visual arts projects each year in China, and now I am finding out more about the innovative research and creative projects which the academic staff at Newcastle are developing internationally.
"I hope that I can produce proposals that can help the University achieve more visibility for its cultural work in China and beyond."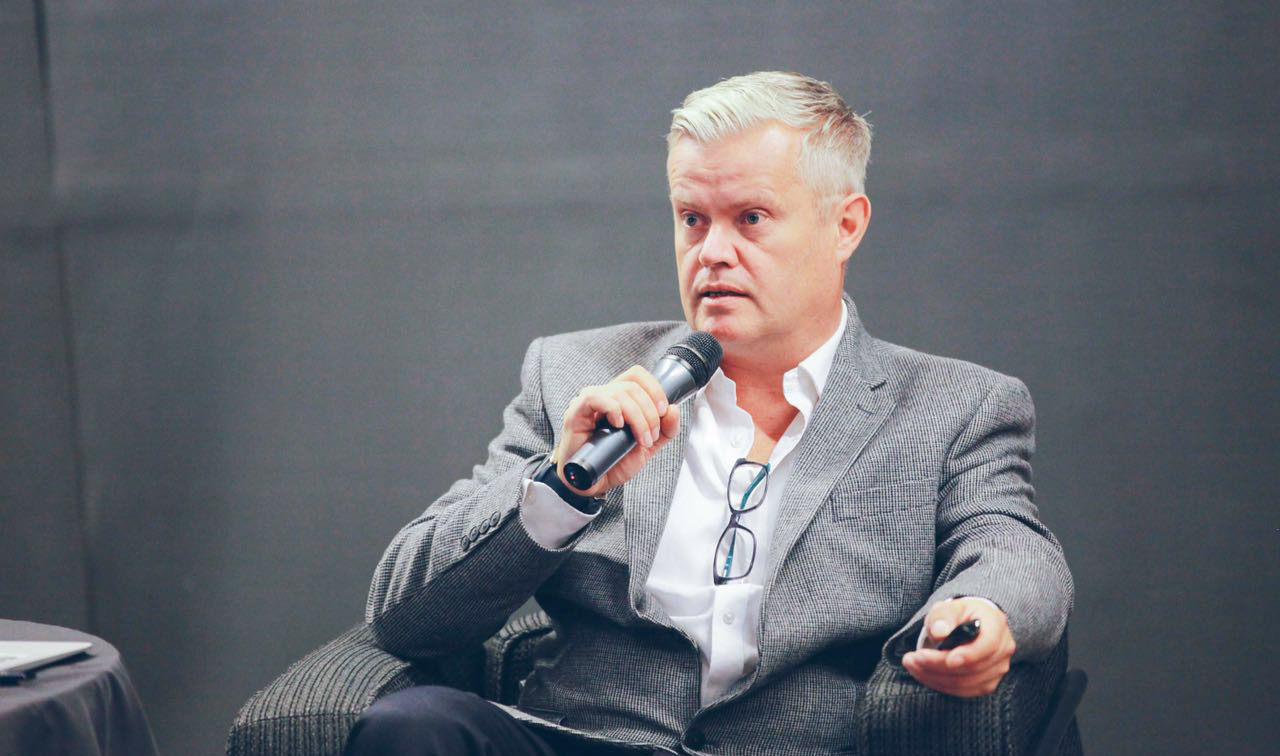 An arts perspective
Matthew's career has spanned 30 years, working with the public and private sectors, and helping to curate arts and culture projects.
Most recently, his work has focused mostly on China. Since 2013 he has worked in the country regularly, curating exhibitions, advising on regional development, enabling artists projects and brokering opportunities between Chinese and international museums.
In 2015 Matthew curated a project by Xiang Yiang, which saw the artist sail a sculptural 'boat' along the river Thames and exhibit it in St Katherine's Dock, London. Matthew's most recent curatorial project enabled him to take video works by Newcastle University's Professor Wolfgang Weileder to the China Western Biennale in Hohhot, capital of Inner Mongolia.
His work in China has spanned judging Art Nova 100, which supports 100 young Chinese artists though to curating solo exhibitions at prestigious venues such as Today Art Museum, Beijing, or organising the public sculpture at Art Beijing.
Newcastle University has had a strategic partnership with Xiamen University in the South East China since 2013 and Matthew's remit will look at ways this can be built upon from an arts perspective, but also use his wider experience to identify other opportunities for Newcastle to showcase its excellent international research and partnership projects.
Long-standing links
Matthew also has long-standing links with the North East. As a member of Arts Council, he was a key figure in the cultural regeneration of the region. This period of intense investment led to the creation of landmark destinations including Baltic: Centre for Contemporary Art and Sage Gateshead.
He helped to create Cheeseburn Sculpture, the sculpture park and gallery near Stamfordham, in Northumberland. A number of Newcastle University Fine Art graduates have won its annual Gillian Dickinson North East Young Sculptor Prize, most recently Clare Townley.
Professor Vee Pollock, Dean of Culture and Creative Arts at Newcastle University, said: "We are delighted that Matthew has joined us as a Visiting Professor of Practice. His curatorial expertise and knowledge of the Chinese art world will be invaluable as we continue to develop the profile of our practice-led subject areas and our international partnerships."
Newcastle University's Fine Art Department is ranked joint 1st in the UK in the Times/Sunday Times Good University Guide 2019, the third year it has held the top spot.
---
Latest News