Royal Society Oil Painters
Student work on display at prestigious art show
Published on: 30 November 2018
Piece by Newcastle University Fine Art student Andrew Watson is on show at The Royal Institute of Oil Painters Annual Exhibition 2018 until 9 December
Hidden beauty
The exhibition has a well-earned reputation for attracting highly exciting young exhibitors, alongside much admired and more established member artists.
Andrew, who is in his fourth year at Newcastle University, is exhibting his painting Rubble. "I'm delighted to be part of this exhibition," he said. " It is a fantastic honour for me to show my work here amongst such a fantastic array of oil painters.
"The aim of this painting, is to unveil the hidden beauty of an initially tarnished sight. The subtle complexity and irregularity renders this space into something quite beautiful. As the conglomeration of forgotten objects grow, there is this loss of focus on the individual - each object tells its own story, and once had its own purpose - now discarded on a studio floor, they emit a chorus of colour and atmosphere. I do hope many can attend for what will be a great exhibition."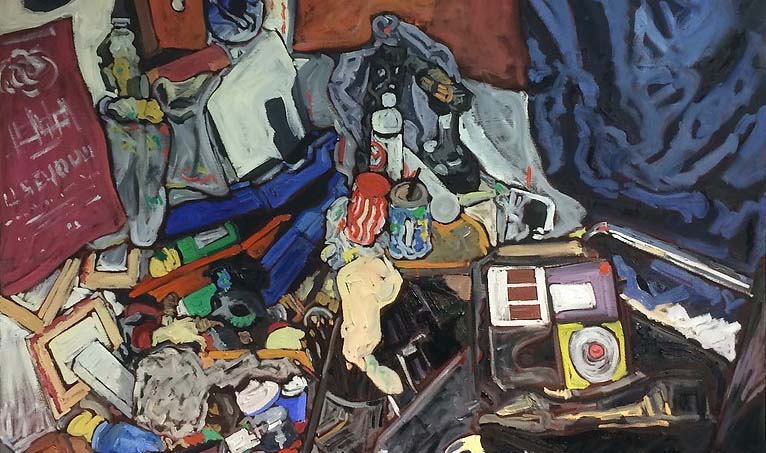 Material, style and content
The show gives visitors the opportunity to see the many and varied ways in which artists use oil paint today, from a traditional approach to this highly technical media through to more innovative uses of material, style and content.
The exhibition is at Mall Galleries and runs until 9 December and is open from 10am to 5pm (closes 1pm on final day).
Admission £4, £3 concessions, 50% off for National Art Pass holders, Free for Friends of Mall Galleries, ROI Friends and under 18s.
With thanks to Andrew Watson
---
Latest News