Who is Europe? Experts take a timely look at European identity
Published on: 21 November 2018
It's a question that strikes at the heart of the Brexit referendum and debate. What – or what doesn't - make the people who live in Europe, feel European?
Belonging or alienation
Now, the Who is Europe? conference will examine the different ways heritage can bring the continent together and the ways it drives it apart.
Organiser and deputy CoHERE project lead, Dr Susannah Eckersley, Lecturer in Museum, Gallery and Heritage Studies at Newcastle University, said: "This conference is incredibly timely. While in the UK, a lot of the debate around Brexit has been about what it means to be British, we've been looking at it from another angle, what does it mean to feel European?
"All across Europe, heritage, culture and identity are being used both strategically and selectively by different groups interested in using people's sense of belonging or alienation to support political agendas intended to either isolate or to unify."
Who is Europe? is part of the €2.5 million CoHERE (Critical Heritages)-project, led by Newcastle University, and partners from institutions across Europe are attending.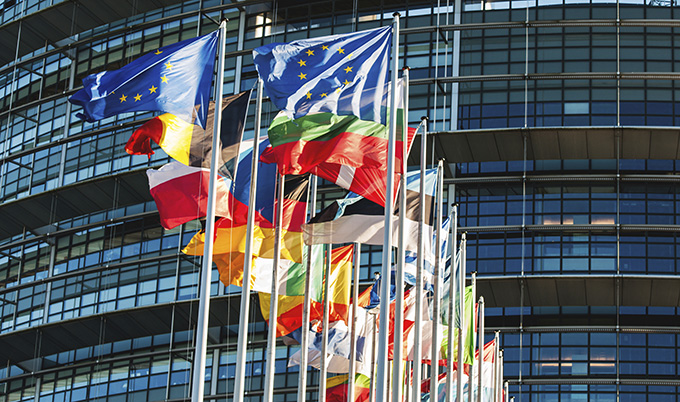 Identity and belonging
Researchers have been examining the way contemporary social, cultural or economic issues impact and affect people's sense of identity and belonging in, and to, Europe. The three-year project, funded by the European Commission, will run until March 2019.
Research presented at the conference will look at this through a variety of angles, including by examining contemporary political organisations such as AfD, PEGIDA and far-right groups in Germany.
The conference will also look at approaches to intercultural communication through music, theatre, language or design. Research presented will show how people reflect on their identities in relation to the past presented in museums, in public commemorations and in education, as well as in the policy instruments of the EU.
Showing at the conference will be a one-hour Who is Europe? film by award-winning filmmaker and Newcastle University academic Dr Ian McDonald.
Composed of six parts, each responding to the research activities of six teams in the Co-HERE project, the film goes to Dresden, Bologna, Bodrum, Tompa on the Hungarian-Serbian border, and to Melilla, a Spanish exclave in Africa, to ask 'Who is Europe?' It ends with the sounds of bells ringing across Europe on International Peace Day.
The past in the present
CoHere lead Chris Whitehead, Professor of Museology at Newcastle University, said: "The conference showcases nearly three years of work by dozens of researchers into the meanings of the past in the present in Europe.
"We have seen that heritage is implicated in people's identities at a fundamental level, for better or for worse. While heritage can unite people, it also plays a key role in today's political and social divisions."
Who is Europe? takes place on 22nd and 23rd November at POLIN: The Museum of the History of Polish Jews, in Warsaw, Poland.
CoHERE has a dynamic archive of research in progress, interactive games, e-books and films on the CoHERE Critical Archive.
---
Latest News