Finding Fido project aims to create archive of animal memorials
Published on: 9 January 2019
Researchers at Newcastle University are asking the public for help in producing the UK's first ever database of animal memorials.
Online archive
Through the 'Finding Fido' project, researchers at Newcastle University hope to create an online archive of all the headstones, plaques, statues and other memorials dedicated to animals to better understand how the relationship between humans and animals – especially dogs – has changed over time.
Dr Eric Tourigny, Lecturer in Historical Archaeology, Newcastle University, explains: "The inscriptions and designs of animal memorials often reflect the relationship between a dog and its owner. In some cases, memorials carry just a note of the dog's name and the date it died, while in others there are references to the role the dog played in life such as companion, friend or family member. There are also examples of inscriptions that suggest the owner and pet will be reunited in heaven.
"With the public's help, we hope to catalogue the design, inscription and location of as many memorials as possible to help us understand how changing attitudes towards dogs have spread through society and how the role of dogs has changed throughout history."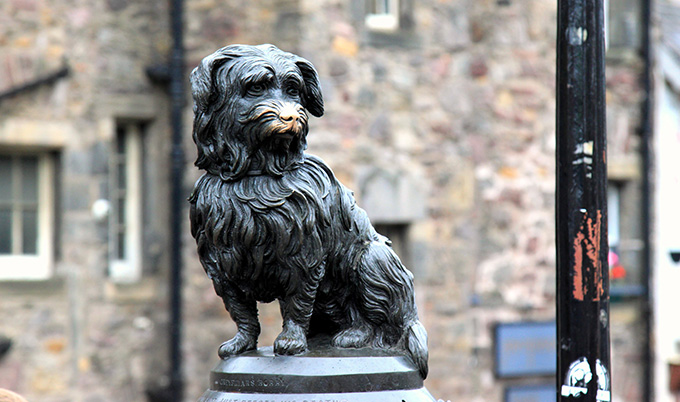 Historical memorials
The Victorian era is often regarded as a pivotal moment in British society's attitudes towards animals. It was during this period that the RSPCA was established and several new institutions introduced to ensure animals' welfare.
The practice of commemorating animals also expanded during this period. The first public pet cemetery opened in London's Hyde Park in 1881 and was used until 1915. It includes more than 500 pet burials, mostly dogs. Since then, pet cemeteries have appeared in many places throughout the UK, with many continuing to operate today. However there is no national database that records how many memorials there are or where they are located.
The country's largest pet cemetery, in Ilford Park, London, has more than 3,000 animal burials - a mixture of family pets and military animals. Those buried there include Rip, a mixed-breed terrier who was the country's first search and rescue dog. Rip was credited for saving the lives of more than 100 people in the air raids in London during the Second World War and was awarded the Dickin Medal – the animal equivalent of the Victoria Cross.
Dr Tourigny added: "Whether it's a gravestone marking where a service animal has been interred, or a plaque on a park bench dedicated to the memory of a beloved pet, we want to create a sort of virtual book of remembrance that helps us understand the historical significance of the relationship between humans and dogs."
Photos of memorials can be submitted using the 'Ancient Animals' app that has been developed by archaeologists at the University of Exeter and can be freely downloaded for Android and iOS.
---
Latest News