Transatlantic exchange to grow ageing market
Transatlantic exchange to grow ageing market
Published on: 31 January 2019
A transatlantic exchange is building on the North East's expertise in ageing, nutrition, digital science and tech.
The dynamic founder of the Massachusetts Institute of Technology AgeLab, Professor Joseph F Coughlin is on a five day visit starting on the 4th February to develop the strategic partnership with the regions innovators.

His multidisciplinary research program at MIT is created to understand the behaviour of the 50+ population, the role of technology in their lives, and the opportunity for innovation to improve the quality of life for older adults and their families.
During his stay, he will learn about the region's knowledge and expertise in ageing, data science and urban partnerships from Newcastle University's National Innovation Centre for Ageing (NICA) and Newcastle City Council who are jointly hosting the visit, alongside the Innovation SuperNetwork and the Newcastle Hospitals NHS Foundation Trust.
Meeting with city leaders, he will discuss plans for a 'Longevity Economy' summit to be held in the city later this year, which will consider the economic opportunities of an ageing population.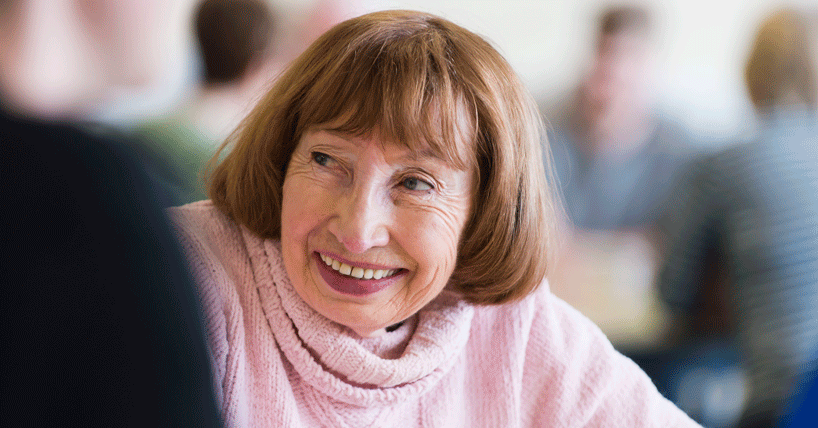 Northern Powerhouse
Newcastle University is one of the leading research-intensive Russell Group Universities in the UK. It has major research strengths in Cities, Culture and Creative Arts, Energy, Ageing and Health, and Data Science.

It is devising a new model for developing, testing and bringing to market products and services that will improve quality of life – work that resonates with that of Professor Coughlin.
With co-investment from the UK Government, Newcastle University launched NICA and NICD (National Innovation Centre for Data). Both will be based on Newcastle Helix, a £350m flagship development being delivered as a partnership between Newcastle University, Newcastle City Council and Legal & General.
Dr Michael Capaldi, Dean of Innovation and Business at Newcastle University says: "Our innovation centres offer exciting opportunities to improve the quality of life for older people in the coming years. AgeLab at MIT have played a significant role in raising our understanding of how we can better serve our ageing community, and we are excited about the possibility of working more closely with them to tackle today's global challenges."

NICA will be showcasing the work of VOICE which captures the public's vast insights, experience and ideas about what is needed, and works with businesses to develop a wide range of products and services to meet consumers aspirations for healthy ageing.

Dr Lynne Corner, Director of VOICE, said: "We're at last beginning to see recognition for the potential of the longevity economy and appreciate the massive economic benefits arising from this huge global market, driven by the sheer size of the number of people aged 50 and older. We are really excited about the opportunity to see VOICE operating in the US - both Boston and Newcastle have significant facilities and expertise to drive much needed innovation."
Newcastle City Council chief executive Pat Ritchie said: "Newcastle is perfectly placed to locate, grow and support science, digital or technology driven businesses. For example in Newcastle Helix we have a hub for business and academics at the leading edge of data science, urban science and life science. We are delighted to welcome and continue our conversation with Professor Coughlin to explore how we and our city partners can work with Boston, particularly around the challenges of supporting an ageing population, to help transform the quality of life for our families, our communities and our cities."
Dame Jackie Daniel, CEO of Newcastle Hospitals, said: "Newcastle Hospitals has been awarded the UK's only National Institute for Health Research Biomedical Research Centre for Ageing and Long term conditions which we deliver in partnership with Newcastle University. This ensures that older people in Newcastle and the North East benefit first from our internationally recognised clinical research, novel treatments and innovations in practise. We are excited about collaborating internationally to bring further cutting edge research approaches to the region."
Ageing Innovation Accelerator
Providing a tangible opportunity for regional businesses to learn from Prof Coughlin's expertise, he will take part in the third Ageing Innovation Accelerator workshop on Wednesday (06th February).
Joining Stephen Johnson, founder of the global ageing innovation network Aging2.0, he will meet with the current cohort of North East entrepreneurs on the programme to not only describe the opportunities arising within the Longevity Economy, but to provoke, encourage and stimulate creative thinking around innovative new products and services for an ageing population.
The visit follows a successful trade mission to Boston in December 2018 and future opportunities will be explored, including a summit to be held later this year.
Ageing Innovation Accelerator
Workshop: Feb 6th ,9am – 5pm, St James Park, Newcastle.
Professor Joseph Coughlin, founding director of MIT AgeLab will be joined by Stephen Johnston, co-founder of Aging2.0, and meet with the current cohort of entrepreneurs on the programme and describe to businesses the opportunities arising within the Longevity Economy. He will also provoke, encourage and stimulate creative thinking, new ideas and innovation around products and services for older people. Click here to book a free place.

---
Latest News