Leading the way
Published on: 27 March 2019
Newcastle becomes the first university in England to provide free sanitary care for students.
Newcastle University has this week committed to providing free sanitary items across campus for its students.
Approving the motion put forward by Newcastle University Students' Union yesterday, members of the University Executive Board agreed to commit funding for eight dispensing machines across campus.
These will be smartcard operated and free for any Newcastle student who needs them.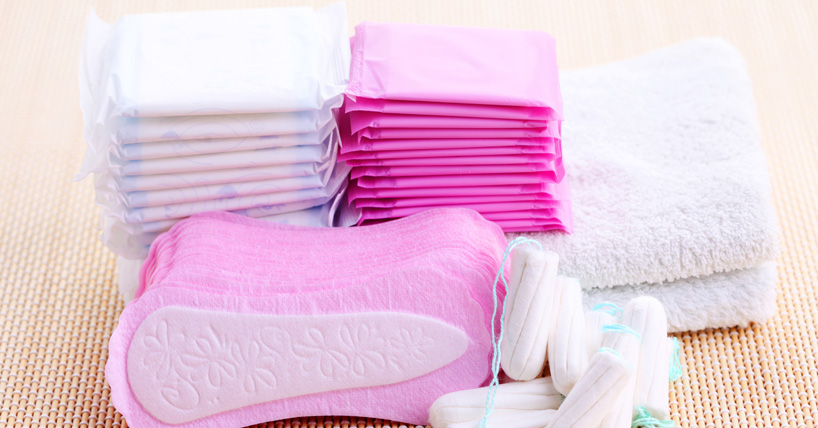 Supporting the student experience
Professor Julie Sanders, Deputy Vice-Chancellor, said:
"The University is fully behind this proposal from the Students' Union and at our board meeting yesterday we agreed to fund eight dispensing machines across campus which will be stocked with a variety of sanitary products.
"It is important to us that all of our students get the most out of their time here at Newcastle University and there should be no instances where a student is not able to reach their full potential due to any stigma around periods or the stress of not being able to afford proper sanitary products."
"I hope others will follow"
President of the Students' Union, Raff Marioni, who has led the campaign for free sanitary products for students, said this week's decision means Newcastle will become the first university in England to implement this change.
"This has been nearly a year in the making and I'm delighted with yesterday's decision," said Raff.
"The SU have offered emergency packs on a very small scale for some time now, as do a lot of SUs in the country. But we're a separate organisation to the Uni and we wanted them to take what we've done and apply it on a larger scale, where it could impact thousands of students on this campus.
"Newcastle will be the first university in England to do this, and I hope all will follow. This is an important issue to students and goes a long way in making our campus the best and fairest it can possibly be."
The machines are in the following locations -
Frederick Douglass Centre, ground floor
Philip Robinson Library, level one
Marjorie Robinson Library Rooms, ground floor
Newcastle University Students Union, level two
Walton Library
Armstrong Building, ground floor
Newcastle University Business School, ground floor
Sports and Fitness Centre, ground floor
---
Latest News