Promising lung cancer treatment available on the NHS
Published on: 28 March 2019
A new immunotherapy drug that can reduce the risk of death in some lung cancer patients by a third is now available on the NHS in England.
The treatment, durvalumab, has been trialled by experts at Newcastle University, and today the National Institute for Health and Care Excellence (NICE) has made the drug available through the NHS Cancer Drugs Fund.
Durvalumab is for patients suffering from locally advanced non-small cell lung cancer (stage 3) who have already had another type of treatment (platinum-based chemoradiation).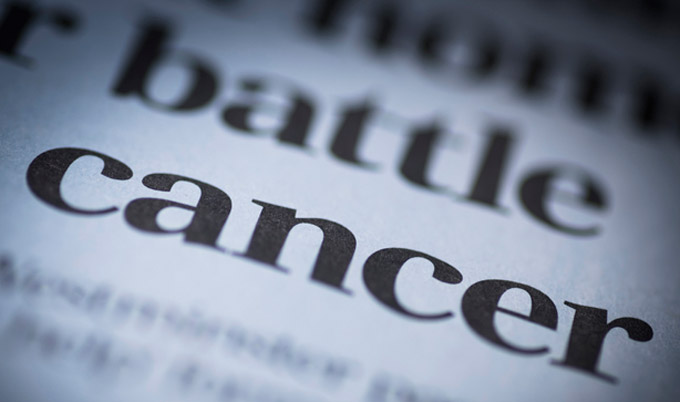 Significant development
In clinical trials, durvalumab reduced risk of death by a third compared to current standard of care treatment. It works by helping the body's own immune system find, fight and kill cancer cells.
In the trial people taking it went for an average of around two years without the disease progressing, versus six months for those without.
Dr Alastair Greystoke, from the Northern Institute for Cancer Research, Newcastle University, was part of a team that treated patients on an early access scheme.
He said: "This is a step change in the way that patients are treated. These patients have potentially curative cancer and currently we treat them with really quite toxic chemotherapy and radiotherapy, but we know only about 25% will be cured.
"Significantly we have seen that more patients who received durvalumab have their cancer still under control and are alive two years after completing their radiotherapy.
"We hope this will equate to increased cure, however, we won't know for definite for another couple of years as these cancers can come back several years after treatment."
Lung Cancer is the most common cancer in men and second most common in woman and the leading cause of cancer-related death.
Approximately 600 patients in the UK received chemotherapy and radiotherapy for stage 3 non-small cell lung cancer in the UK a year, but a major aim of the lung cancer community is to improve the numbers who receive this potentially curative treatment.
Increase chance of cure
Nice has accepted the early evidence shows that durvalumab is a "promising" new treatment and recommended its use within the Cancer Drugs Fund, while more data is collected.
Made by AstraZeneca and offered to the NHS at a discounted price, the drug could benefit around 165 people in England in its first year, with more to follow, according to NICE.
Meindert Boysen, director of the Centre for Health Technology Evaluation at NICE, said:"The Cancer Drugs Fund gives patients faster access to the most promising cancer treatments.
"We are pleased to make this exciting new option available and look forward to seeing further data on the effectiveness of durvalumab.
"After relatively few developments in the past two decades for people with this type of lung cancer, this decision will be particularly welcome to those with the condition, their families and the healthcare staff and experts working with them."
Stage 3 is when cancer has spread within the lungs and possible lymph nodes, but has not yet reached other parts of the body.
Unlike stage 4, also known as metastatic, where the goal of treatment is to prolong life and provide palliative care, there may still be a chance of cure for some patients with stage 3 disease.
Follow-up needed
Dr Greystoke added: "Durvalumab will be available for patients who have received combined chemotherapy and radiotherapy for local advanced lung cancer which has not spread away from the chest but equally cannot safely be removed by a surgeon.
"The patients have to have responded to the chemo-radiotherapy and be fit for treatment and their tumour needs to express PDL1 - the target for durvalumab - which is in about two thirds of lung cancer.
"We hope this will lead to an increased chance of cure, but we need to follow-up the patents who were treated on the trial for longer to see if this is definitely the case."
Reference
Durvalumab after Chemoradiotherapy in Stage III Nom-Small-Cell Lung cancer
Scott J. Antonia et al
The New England Journal of Medicine. Doi: 10.1056/NEJMoa1709937
---
Latest News