Fellows of the Royal Society
World-leading academics receive highest honour
Published on: 17 April 2019
Two world-leading academics at Newcastle University have been given a prestigious honour for their outstanding work in health research and evolutionary biology.
Professors Sir Doug Turnbull and Martin Embley, from the Faculty of Medical Sciences, have been appointed as Fellows of the Royal Society (FRS).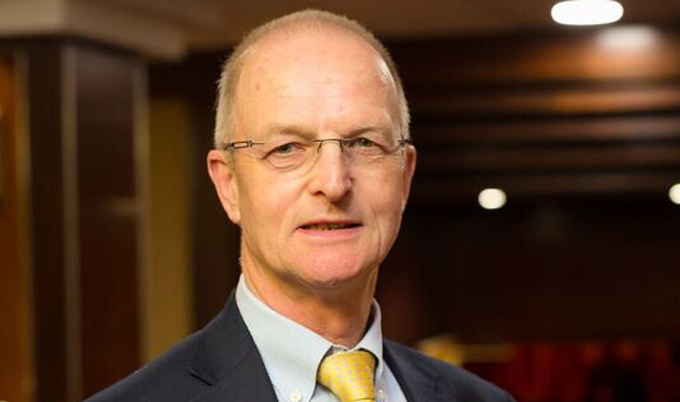 Great honour
Sir Doug has devoted his career to the treatment and research of mitochondrial disease and led a team at Newcastle University which changed the law to allow an IVF technique known as mitochondrial donation.
He said: "I am delighted to be elected to the Fellowship of the Royal Society. It is a great honour.
"This Fellowship highlights the exceptional quality of mitochondrial research performed within the Wellcome Centre at Newcastle University."
In 2010, Sir Doug's work was recognised when he and his colleagues were awarded the coveted Wellcome Centre Status, one of only a handful in the UK.
As director of the Centre, Sir Doug has built an internationally-renowned team of clinicians and researchers, with patients opting to travel from all over the country to be under his care.
Certain forms of mitochondrial disease are passed down from mother to child. Mitochondrial donation, developed in the Wellcome Centre for Mitochondrial Research at Newcastle University, offers women with the condition the chance of having healthy children.
Sir Doug developed, and leads, the NHS National Highly Specialised Services for Rare Mitochondrial Diseases of Children and Adults, and is Director of the Newcastle University/MRC Centre for Ageing and Vitality.
He is an Honorary Consultant Neurologist at Newcastle Hospitals NHS Foundation Trust. He is also an NIHR Senior Fellow and has sat on, and chaired, Wellcome Trust panels and committees during his career.
The Royal College of Physicians has recognised Sir Doug as he was awarded the Goulstonian Lecturer (1992), the Jean Hunter Prize (2003) and the Sims Royal College of Physicians Lecturer (2004).
Away from the lab, Sir Doug devotes countless hours supporting a UK-wide patient network.
Liz Curtis, CEO and Co-Founder of The Lily Foundation, said: "On behalf of everyone at The Lily Foundation, I would like to offer a huge congratulations to Sir Doug on being awarded a Fellowship of the Royal Society.
"We feel privileged and honoured to work so closely with Sir Doug and his team at the Wellcome Centre for Mitochondrial Research.
"His passion and commitment to his patients comes across in everything he does, and he is an inspiration to us all as we work together to improve the lives of people living with mitochondrial disease."
Pioneering role
Professor Martin Embley is an evolutionary biologist who has made significant contributions to our understanding of the origin and evolution of eukaryotes – the group that contains humans – and the evolution and functions of their mitochondria.
Professor Embley said: "I am delighted to have been elected to the Fellowship of the Royal Society.
"It rewards years of collaborative work with some very gifted colleagues at Newcastle University and elsewhere."
Professor Embley also played a pioneering role in the early development of molecular microbial ecology in the UK.
He was among the first to use mathematical methods to identify the place of eukaryotes within the tree of life and he has used the minimal mitochondria of pathogenic microbial eukaryotes as model systems to identify the essential functions of this vital eukaryotic cell compartment.
Professor Bob Lightowlers, Director of the Institute for Cell and Molecular Biosciences at Newcastle University, said: "I was absolutely delighted to hear that Professor Embley has been made a Fellow of the Royal Society - the 'oscar' of the scientific world.
"It is difficult to overemphasise the importance of his research, having made us rethink the evolutionary roots of animals.
"A terrific man, terrific scientist and a credit to his native North East of England. I just hope he'll still be happy to share a pint with his old mates."
Professor Embley obtained a PhD at Newcastle University and then taught at North East London Polytechnic before moving to the Natural History Museum to establish a DNA lab working on eukaryotic evolution.
In 2004, he moved to Newcastle University where he is now Professor of Molecular Evolutionary Biology in the Faculty of Medical Sciences.
Professor Embley is also a Member of the European Molecular Biology Organisation (EMBO) and a Fellow of the Academy of Medical Sciences, UK.
Professor David Burn, Pro-Vice-Chancellor for the Faculty of Medical Sciences, said: "Both scientists are world-leaders in their fields and being awarded a Fellowship of the Royal Society is tribute to their outstanding achievements.
"Newcastle University has a strong international reputation in medical and fundamental research and these accolades demonstrate our academic excellence.
"I would like to congratulate them both on becoming Fellows of the Royal Society, which is one of the highest honours that can be given to any scientist."
Benefitting humanity
This year, 50 eminent scientists have become Fellows of the Royal Society, as well as 10 new Foreign Members for their exceptional contributions to science.
Venki Ramakrishnan, President of the Royal Society, said: "Over the course of the Royal Society's vast history, it is our Fellowship that has remained a constant thread and the substance from which our purpose has been realised: to use science for the benefit of humanity."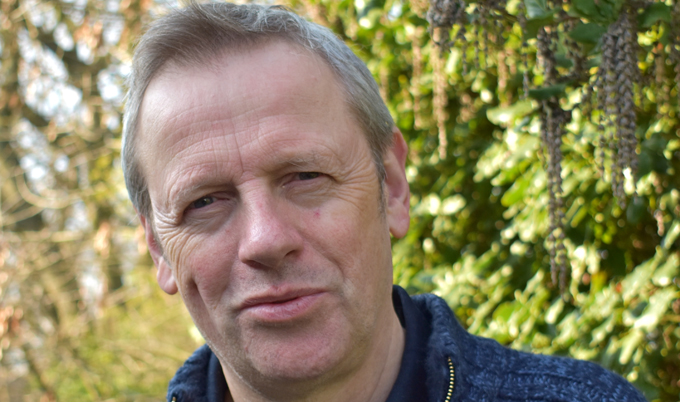 ---
Latest News