Newcastle ranked among the world's best for sustainable development
Published on: 3 April 2019
A new World Ranking has ranked Newcastle University 23rd in the world for its commitment to sustainable development.
Published today (3 April) by Times Higher Education, the inaugural 'THE Impact Rankings' 2019 has recognised 500 global universities for their contributions to issues including climate change action and sustainable consumption. Based around the United Nations Sustainable Development Goals, universities were assessed across three broad areas: research, outreach and stewardship.
Newcastle University is ranked second in the world under SDG 12 'Responsible Consumption and Production', while the University places seventh in the world under SDG 13, 'Climate Action'. It is also ranked 11th under SDG17 'Partnerships for the Goals' and 28th in SDG9 'Industry, Innovation and Infrastructure'.
Focussing on sustainability research in response to both local and global issues is a significant part of Newcastle's work. Last year, it became one of the first universities to officially sign the Government's Emissions Reduction Pledge.
Professor Julie Sanders, Deputy Vice-Chancellor, Newcastle University, and Matt Dunlop, Head of Sustainability, signed the emissions reduction pledge on behalf of Newcastle University at an event hosted by Department for Business, Energy, and Industrial Strategy (BEIS) Director General Julian Critchlow and Office for Students CEO Nicola Dandridge.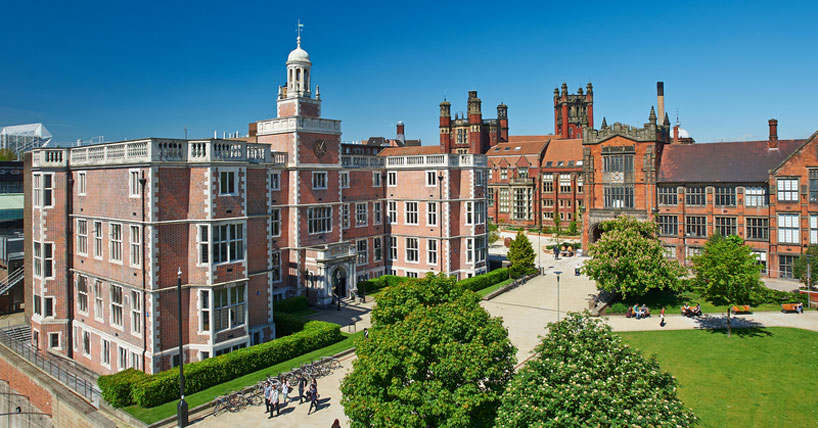 Demonstrating the positive impacts of universities
Professor Julie Sanders said: "The Times Higher University Impact Rankings provides a showcase for the work being delivered by universities and helps demonstrate the positive impacts universities have on the world in which we live. This excellent performance is recognition of our contribution and ongoing commitment towards tackling some of the key issues of our times, including climate change.
"While pleasing to receive this acknowledgement, there is clearly always more that we can do. Last year, we became one of the first universities to officially sign the Government's Emissions Reduction Pledge, and we are now working together with our academic and professional services communities, student body, and with partners in the City, region and across civil society to go further and develop a pathway to net-zero carbon emissions.
"In addition, three years ago we took a decision to aim to disinvest from fossil fuels and we are on track to achieving this. As a proportion of total holdings, Newcastle University's investment in the oil and gas sector has reduced from 8.8% in September 2017 to 4.4% in October 2018."
Newcastle University is ranked second globally in the responsible consumption category and seventh for climate action, thanks to a number of initiatives, such as purchasing 100% renewable electricity, its policy on ethical sourcing of food and supplies, policies on waste disposal and efforts and policies around the minimisation of plastics use. The University is also recognised for providing local education programmes and campaigns on climate change risks, impacts, mitigation, adaptation, impact reduction and early warning.
Tackling the world's toughest challenges
The rankings performance follows on from the announcement that Newcastle University will lead two of the 12 Global Research Hubs set up to tackle world's toughest challenges. The Newcastle-led hubs will address some of the most pressing issues around future water security and the safeguarding of our river deltas and their communities. Led by Dr Andy Large and Professor Richard Dawson, the UKRI GCRF Living Deltas and Water Security and Sustainable Development Hubs will bring together 94 organisations from 25 countries and draw on the expertise of scientists, engineers, geographers, architects and social scientists.
There are 17 SDGs, which were adopted by the UN in 2016 to provide a framework for developing the world in a sustainable way.
---
Latest News