Honorary degrees celebrate excellence
Published on: 17 July 2019
Leading figures are to be awarded honorary degrees by Newcastle University.
Outstanding contributions
This year, eight honorands who have each made outstanding contributions to the fields of literature, engineering, black and ethnic minority women's rights, physics, medicine, education and music, will be honoured.
Newcastle University Vice-Chancellor and President Professor Chris Day said: "Each of our honorands is a leader in their respective fields and it gives me great pleasure to honour their talent and dedication with these honorary degrees."
Sir Liam Donaldson
Professor Sir Liam Donaldson is recognised as an international champion of patient safety and public health. He was the Chief Medical Officer for England, and the United Kingdom's Chief Medical Adviser, from 1998–2010. Sir Liam became Chancellor of Newcastle University in 2009, and will step down from the role this summer. He was conferred the degree of Honorary Doctor of Humanities and Sciences.
Sir Liam said: "This means more to me than anything else I have achieved in my career. It is an immutable bond to a University I love, and to the North East where my heart lies."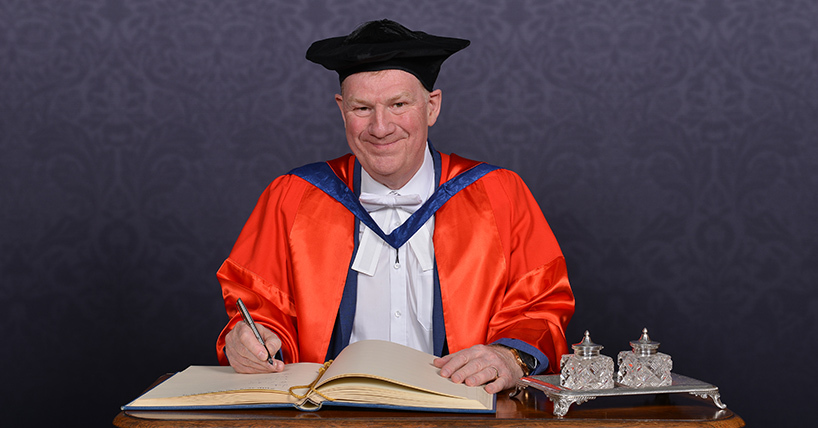 Léo Heller
With a distinguished career spanning 40 years, Léo Heller is one of the most highly regarded water engineers in the world. His extensive experience in the field of public policy and environmental health led to his appointment in 2014, as the United Nations' Special Rapporteur on the human rights to safe drinking water and sanitation. He has been made an Honorary Doctor of Engineering (DSc).
He said: "I need to say that I feel extremely honoured to be granted this prestigious degree, awarded by this prestigious University. I have been increasingly moved ever since I found the letter on my desk in December of last year, in which the Vice-Chancellor of the University informed me that the Senate was inviting me to accept this degree. More than an honour, to be granted this special degree is an endorsement of a journey that I simply embarked on in my professional and academic career."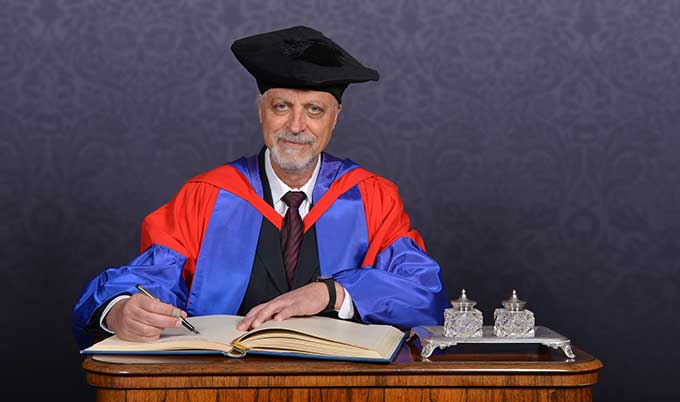 Umme Imam
Umme Imam is a founding member and executive director of The Angelou Centre - a black-led women's centre in Newcastle offering a range of holistic women only services for black and minority ethnic women. The centre, which opened in 1993, celebrates its twenty-fifth anniversary this year. She has been conferred the title of Honorary Doctor of Civil Law (DCL).

"It is particularly rewarding to receive this honour from a university distinctive in its commitment to social justice," she said. "In acknowledging my contribution, the award also accentuates the continued inequality and injustice faced by black and minority women today."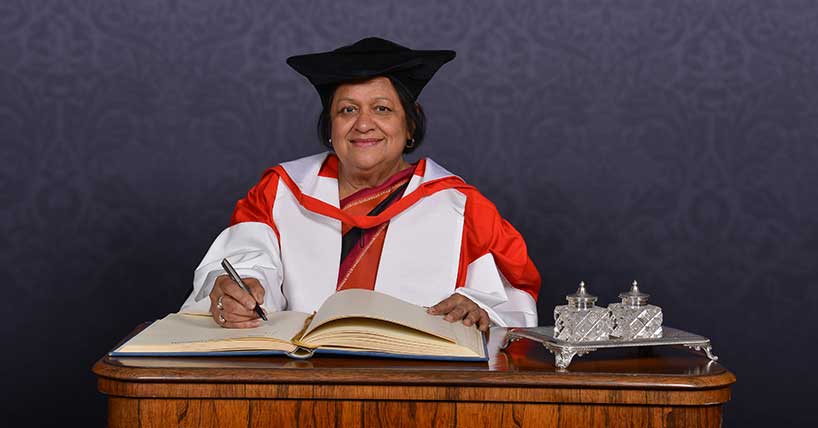 Ali Smith
Novelist and playwright Ali Smith has produced more than twenty works of outstanding literary merit over the past three decades, including plays, short stories and novels. She is a Fellow of the Royal Society of Literature and was awarded a CBE in 2015 for services to literature. She has been shortlisted for the Man Booker Prize for Fiction no less than four times. She has been awarded the title Honorary Doctor of Letters.
"I'm amazed and delighted to have been given this honorary degree by the University," she said. "It means a great deal to me."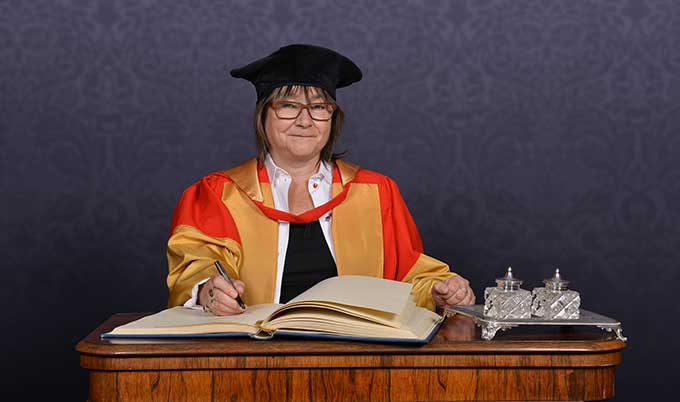 Paul Davies
Award-winning physicist Professor Paul Davies' work has made a significant contribution to research in quantum field theory and to the public understanding of science. His work has focussed on big questions including the origin of the universe, the origin of life and the mysteries of time. Regents Professor at Arizona State University, he has been made an Honorary Doctor of Science.
"It is especially wonderful for me to be back at Newcastle University, where I worked so productively between 1980 and 1990," said Professor Davies. "As a Londoner, my experinces of the North East of England and working at this world class university have formed a deep impression on me.
"In subsequent years I have travelled the world and I have met so many alumni of this university, with whom I have shared fond memories."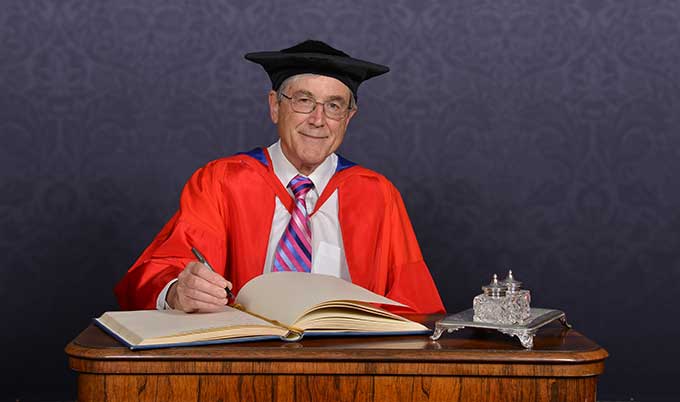 Patrick Gallagher
Since becoming Chancellor of the University of Pittsburgh in 2014, Dr Patrick Gallagher has worked to advance Pittsburgh University's legacy of academic excellence, collaboration and research innovation. Previously he was Director of the US Department of Commerce's National Institute of Standards and Technology, and also a member of President Barack Obama's Commission on Enhancing National Cybersecurity. He is the first University of Pittsburgh Chancellor to receive an honorary degree from an international university. He has been made an Honorary Doctor of Science.
"I'm grateful for a chance to celebrate Newcastle University's newest graduates and honoured to be recognised by such a distinguished institution," said Chancellor Gallagher. "Thank you for inviting me to take part in such an inspiring and important day."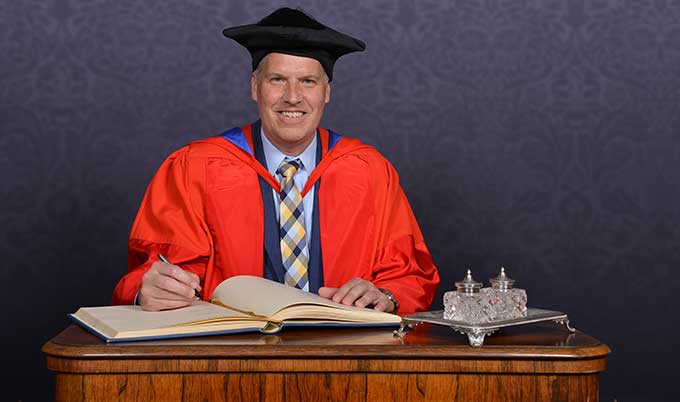 Kathryn Tickell
Kathryn Tickell is the foremost exponent of the Northumbrian pipes and fiddle. As a composer, performer and educator and a successful recording artist, her work is deeply rooted in the landscape and people of Northumbria. In 2015 she was awarded an OBE for services to folk music. A lecturer on Newcastle University's Folk and Traditional Music degree, she has been made an Honorary Doctor of Music.
"I am honoured and delighted to have been nominated by Sir Liam for this award of Doctor of Music," she said. "I remember leaving school at 18, deciding that university wasn't for me and plunging straight into the world of being a professional musician. Decades later I ended up teaching on the Newcastle University Folk & Traditional music degree course, the first of its kind in England, and it is an incredible feeling to be given this honorary doctorate.
"My music has always had very strong North East roots. The region is at the heart of everything I do, so it feels amazing to have my work recognised by Newcastle University. I wish my grandparents were alive to see this day."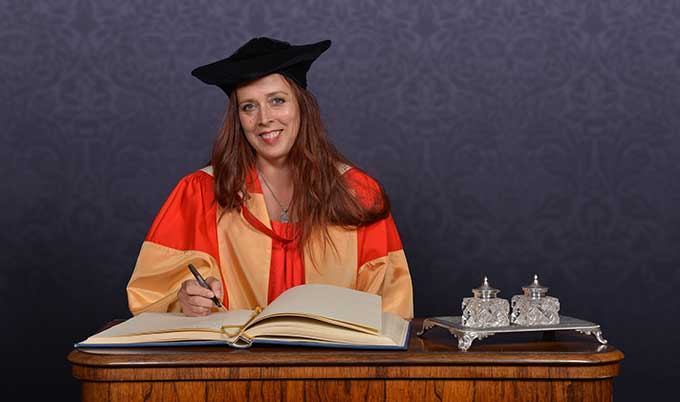 Tedros Adhanom Ghebreyesus
Dr Tedros Adhanom Ghebreyesus was elected as Director-General of the World Health Organisation in 2017. Prior to this, Tedros served as Ethiopia's Minister of Foreign Affairs from 2012-2016 and Minister of Health from 2005–2012. His comprehensive reform of the country's health system saw child mortality reduce by two thirds, HIV infections by 90%, malaria mortality by 75% and mortality from tuberculosis by 64%. He was conferred the title of Honorary Doctor of Medicine.
Tedros said: "I am especially honoured to receive this award from Newcastle University, which began life as a School of Medicine and Surgery, and remains one of the UK's leading medical schools. Its current research in IVF, cancer, diabetes, ageing and dementia are making an invaluable contribution to some of the world's most pressing health problems. Increasingly, each of these areas of research are relevant not only to high income countries like the UK, but to low income countries as well."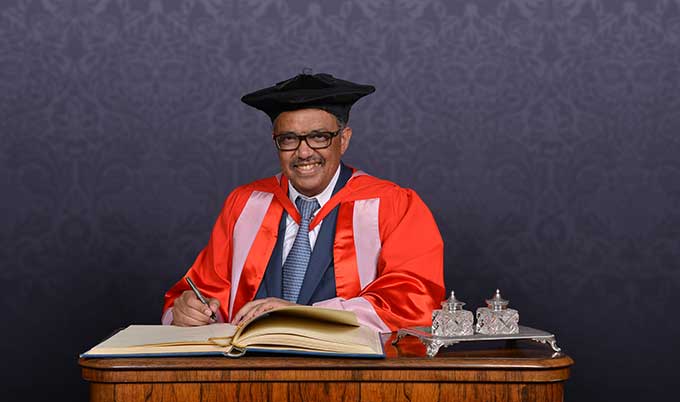 ---
Latest News